When Christmas season hits, I like to focus on homeschooling through the Nativity, especially in our language arts, handwriting, and other studies.
As this Christmas season was approaching, I wanted to make sure my children knew why we celebrate Christmas. It's not for the presents or the tree decorating.
We celebrate the birth of our Savior, Jesus Christ. So, I set out to create a unit study that focused their attention on Him. A blogger friend came up with the idea of "Homeschooling through the Nativity," and I ran with it.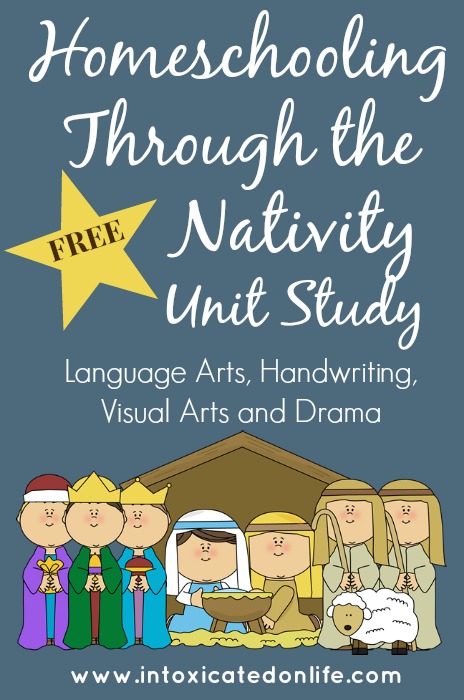 This "Homeschooling Through the Nativity" unit study encompasses Language Arts, Visual Arts and Drama and includes:
Notebooking Pages (Manuscript & Lined)
Draw & Write pages  (Manuscript & Lined)
How many words can you make? (two different activities)
Drawing Prompt Sheets
Crossword Puzzle
Word Scramble
Word Search
Coloring Pages (with verses printed and traceable in manuscript & cursive)
This homeschooling through the nativity unit is designed for both a 5- or 10-day study period.
I so enjoyed creating this product and hope you enjoy using it with your family. And since I am not the "crafty mom" that everyone thinks homeschoolers are, I cheat and take my ideas from Pinterest!
Check out these super cute and easy ideas that will help make this unit study even more meaningful and fun.
This printable popsicle stick nativity set is simple and cute for young kids to play with.
Try this popsicle stick nativity set to make a cute ornament or magnet.
And these printable nativity magnet sets are quick and easy to put together.
If you have a LEGO lover in the house, this Lego Nativity set (with instructions) is a must build this season!
And one more printable nativity set that uses toilet paper rolls to hold them up in a shadow box.
Okay, I lied. This is the last Nativity craft idea. Kids can help you paint and glue the pieces together to create this rustic Nativity.
Try creating this simple, yet beautiful Christmas star to remind kids of the bright star over Bethlehem.
If you're like me, you love getting your kids' handprints and footprints to remember those years they were so little. Try these fun Nativity centered prints.
Three Wise Men handprints
Footprint Manger Plate with Bible Verse
Want more craft ideas? Check out my Holidays: Christmas board and the Ultimate Frugal Christmas board for more great ideas!
Download Homeschooling Through the Nativity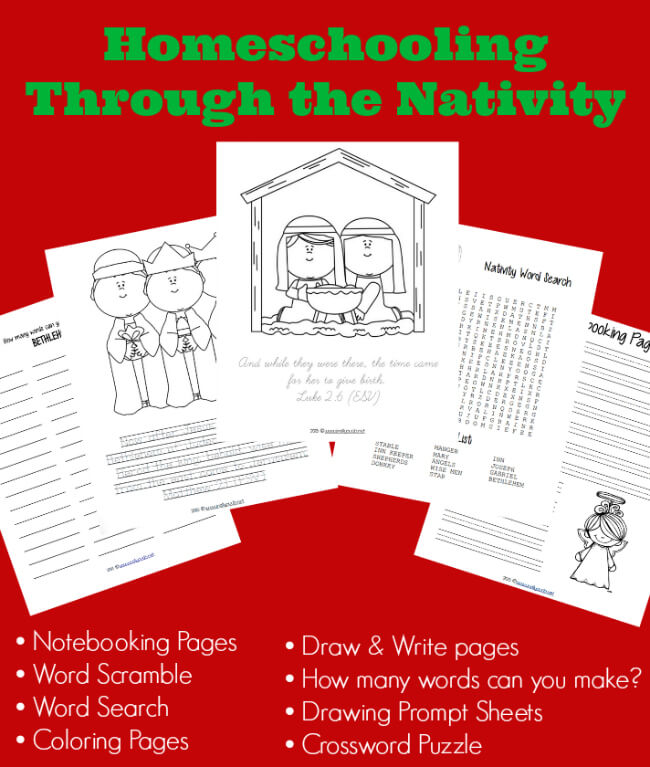 Want more free printables for this Christmas season? Check out my free Christmas Printables. You can find all my free printables and Unit Studies on my Printables Home Page.
More Christmas Ideas for Kids and Families: