Some kid love to write—and it comes naturally to them. They just seem to be able to put words to paper without much difficulty, and they never seem to run out of stuff to write about.
Then there are the rest of our kids.
My kids don't really enjoy writing at this point in their lives—and I don't mean they don't just like writing assignments. I mean they just don't like writing. It is not at all natural to them.
Thanks to the Institute for Excellence in Writing, I'm seeing a change.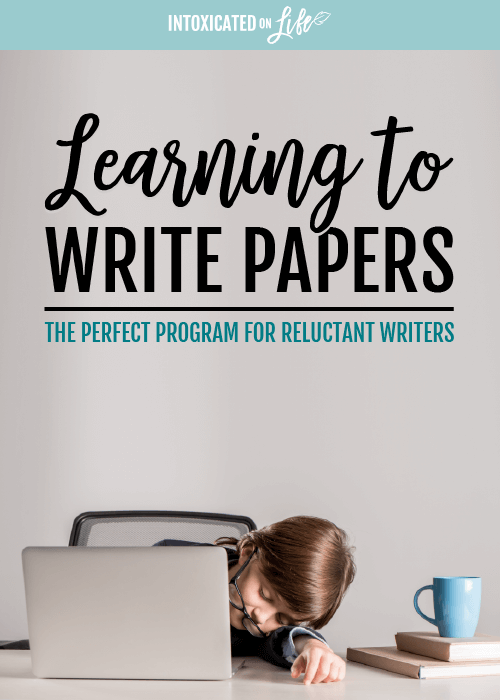 Getting Started with IEW
The core of the curriculum from Institute for Excellence in Writing (IEW) is Teaching Writing: Structure & Style. This program will teach you as the parent how you can gradually and systematically train your child to be a competent writer.
But when you're ready to get started teaching your kiddos, IEW won't leave you out to dry. No, they make it super easy for you to get started. In fact, they have the perfect program to start your student on whether they're in 3rd grade, 12th grade, or somewhere in between.
Our first year (3rd grade) of using IEW we used the Student Writing Intensive A program. But if you have an older student just starting the program, don't worry. You're covered. If you have a student in 6th-8th grade, you can start with the Student Writing Intensive B program, and an older student would start with the Student Writing Intensive C program.
This is a video curriculum with lectures featuring the founder, Andrew Pudewa. The curriculum includes easy to implement lesson plans to complete the course in either 15 or 30 weeks.
We followed the 30 week lesson plans to make this a year long curriculum. Every-other-week we watched the DVD for instruction — these were Bradley's favorite weeks.  Andrew Pudewa is a fun, engaging teacher, and so Bradley preferred him to boring ole' mom (Side note: if you ever have the opportunity to hear Andrew Pudewa in person, do it! He really is so much fun to listen to).
When you're ready for year 2 and beyond, IEW has a many many book options that will move your student through the levels of beginning writer all the way through high school. It's a curriculum that grows with your child.
How IEW Works
Students begin IEW by learning about note taking and writing key word outlines. They begin every single paper they write with an outline, and they learn to write their papers from these outlines.
Another thing I appreciate about IEW is their use of a checklist system. With each assignment the student is given a sheet with what is expected in their paper, and the student checks off what they have completed. As the year progresses, more is added to the checklist.
The checklist has worked great with both of my 2 oldest sons. They like having straightforward directions and expectations for their essays.
IEW also emphasizes the importance of teachers modeling and offering plenty of help as a child is learning to write. Working through sentences together is a very common occurrence in the first couple of years of using this curriculum. I would often work together with my child to come up with several different ways to say the same thing, and I let my kiddos choose the one they think sounds best. I find our large white board to be useful with this process as we work through the key word outlines together.
Continue to give your child this assistance for as long as they need it. Don't worry, they'll eventually catch on. Bradley is pretty independent with his writing assignments after using IEW for the last several years. I do a quick proof of his papers before he turns them in (we have been using IEW through our co-op). Plenty of parental involvement and assistance is encouraged by IEW.
As your student progresses through the program, they'll learn different types of writing —retelling stories, summarizing a reference, formal essays and critiques, and more.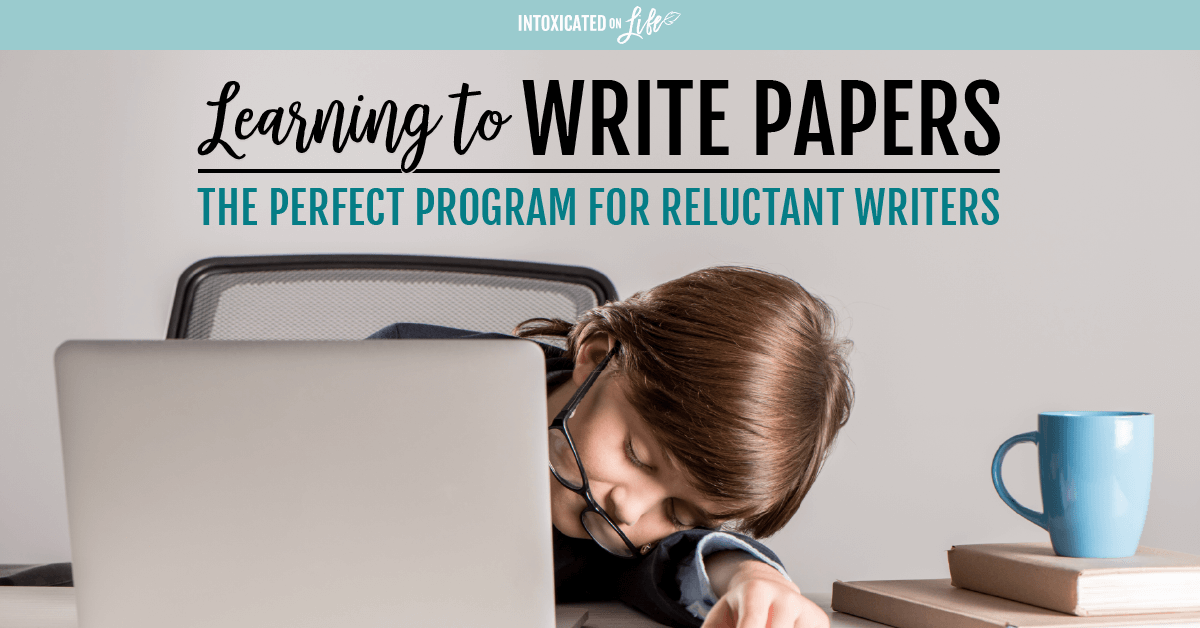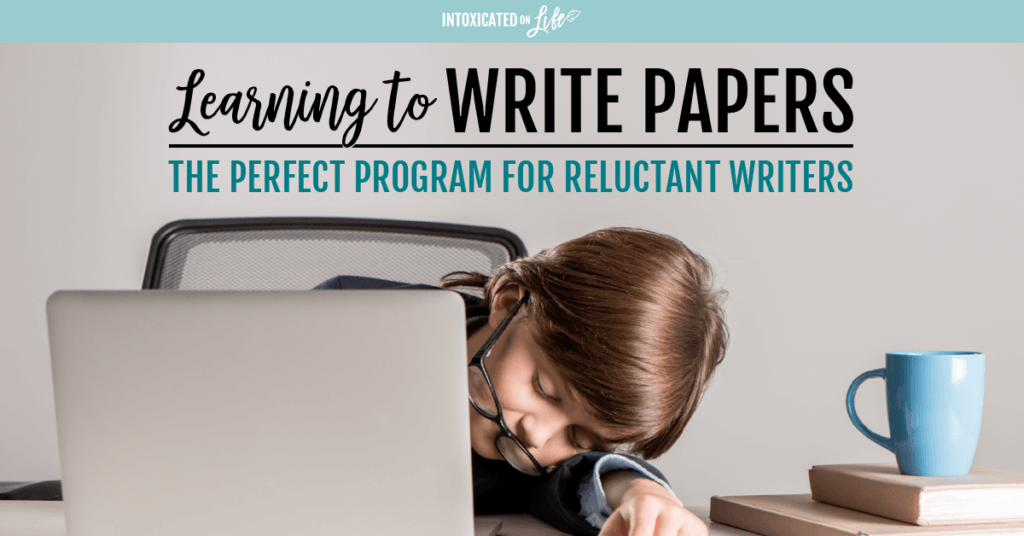 Using IEW at Homeschool Co-Ops
I was able to be on the planning committee for our local homeschool co-op. I suggested we streamline writing for 3rd-12th grade and use IEW materials. We've found this program works really well for small co-ops like ours who must combine 2 grade levels together.
There's plenty of flexibility with the curriculum that it's easy to combine grades in this type of setting. It's also easy to add beginning students and more skilled students to one class. Teachers can easily modify a checklist to expect more or less of certain students.
My older boys, who have both been reluctant writers, have excelled in writing essays using this program. We continue to see progress in their writing year after year.