Starting your day with a low-carb breakfast is so important because it fills you up in a way that many regular breakfast foods simply cannot.
That's why I'm in crazy love with Egg Cloud Delight. It definitely keeps hunger pangs at bay throughout your morning hustle and bustle. All that protein really does the job!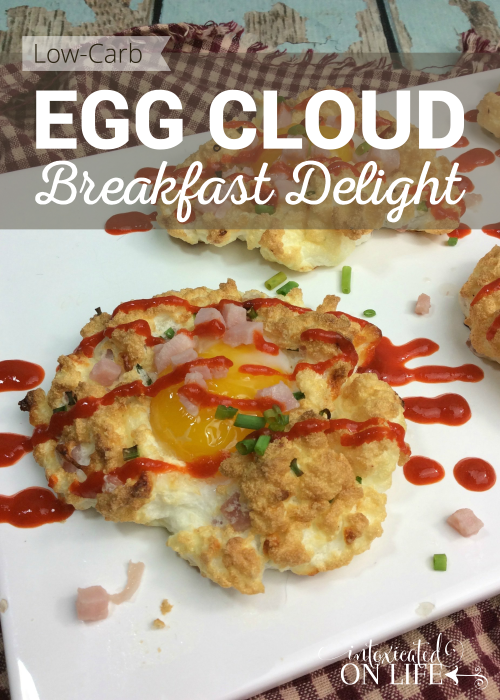 Not a fan of heavy breakfasts? This is perfect for you. It's light and airy, despite being chock-full of the good stuff your body needs when you're living a low carb lifestyle.
If you're looking for a breakfast you can make to freeze and eat later, this is not it. Egg Cloud Delight should be served immediately.
Don't worry though! This is super easy to make and it only takes minutes. If saving time in the mornings is important to you, chop the ham and chives ahead of time.
Low-Carb Breakfast: Egg Cloud Delight

Print
Low-Carb Breakfast: Egg Cloud Delight
If you want a light, low-carb, high-protein option for breakfast, these egg clouds can't be beat.
Equipment
6 Red Solo Cups

Medium Ice Cream Scoop

Large Cookie Sheet

Parchment Paper
Ingredients
6 

eggs

1

teaspoon

black pepper

1

cup

chopped ham

1

cup

shredded mozzarella cheese

1/4

cup

chopped chives

1/4

teaspoon

cream of tartar
Instructions
Preheat the oven to 450 degrees and line the cookie sheet with parchment paper. 

Separate the egg whites from the egg yolks, putting the whites in a standing mixer and each yolk into 6 individual red solo cups. 

Add 1/4 teaspoon cream of tartar to the egg whites.

Turn on the mixer to medium to high speed and mix until stiff peaks form. 

Add in the black pepper. 

Once mixed, add in the chopped ham, mozzarella, and chives. 

Lightly fold the mixture until combined. 

Using an ice cream scoop, make 6 "clouds" of the egg white mixture on the parchment-lined cookie sheet.

Using the back of a spoon, make a small cavity in the middle of each cloud for the yolk.

Place egg white mixture into the oven for 3 minutes. 

Pull out and lightly place a yolk into each of the egg clouds. 

Place back into the oven for 2 minutes. Once done, pull out and serve immediately.
There you have it! Easy peasy! 
The recipe is for 6 servings, but don't be surprised if your family members gobble up more than one. It may turn out to be for 3 servings!
Tell me what you think of my low-carb breakfast recipe. Are you a fan of eggs and ham? What about chives?
If you make it, please come back and tell me whether your family loved it.
I have some other scrumptious low-carb breakfast foods you should try. They are DELICIOUS and easy to make. In fact, you aren't going to believe they're low-carb!
Most can be frozen and eaten later. Who says you have to buy a bunch of pre-made foods to have healthy foods ready to go?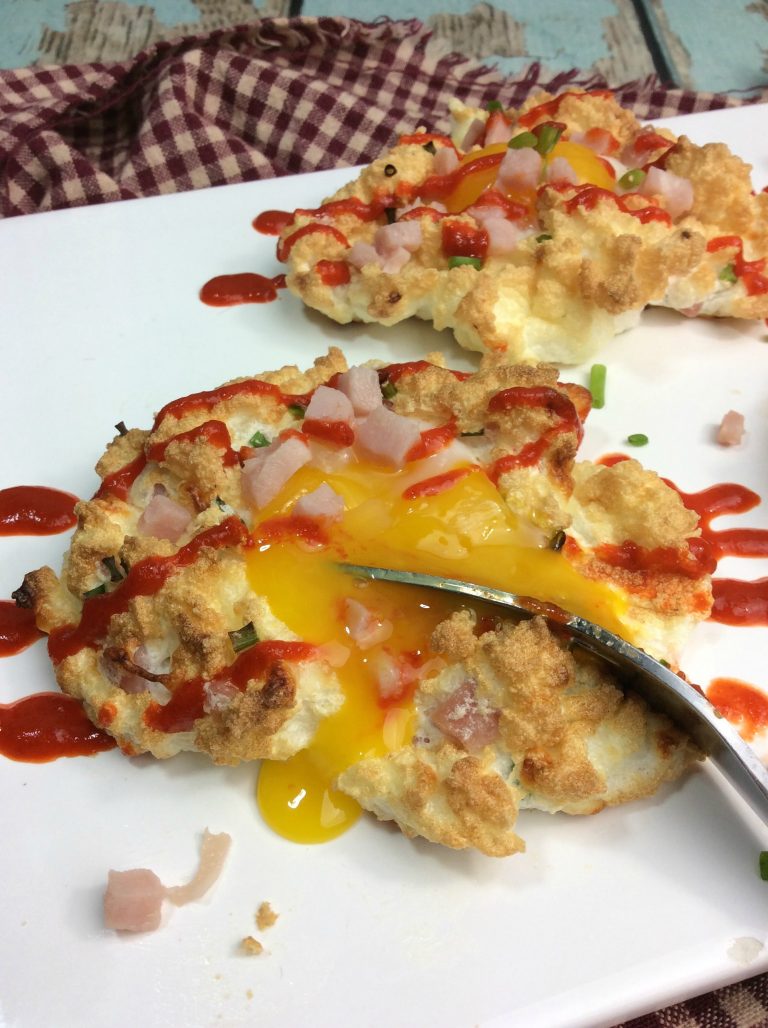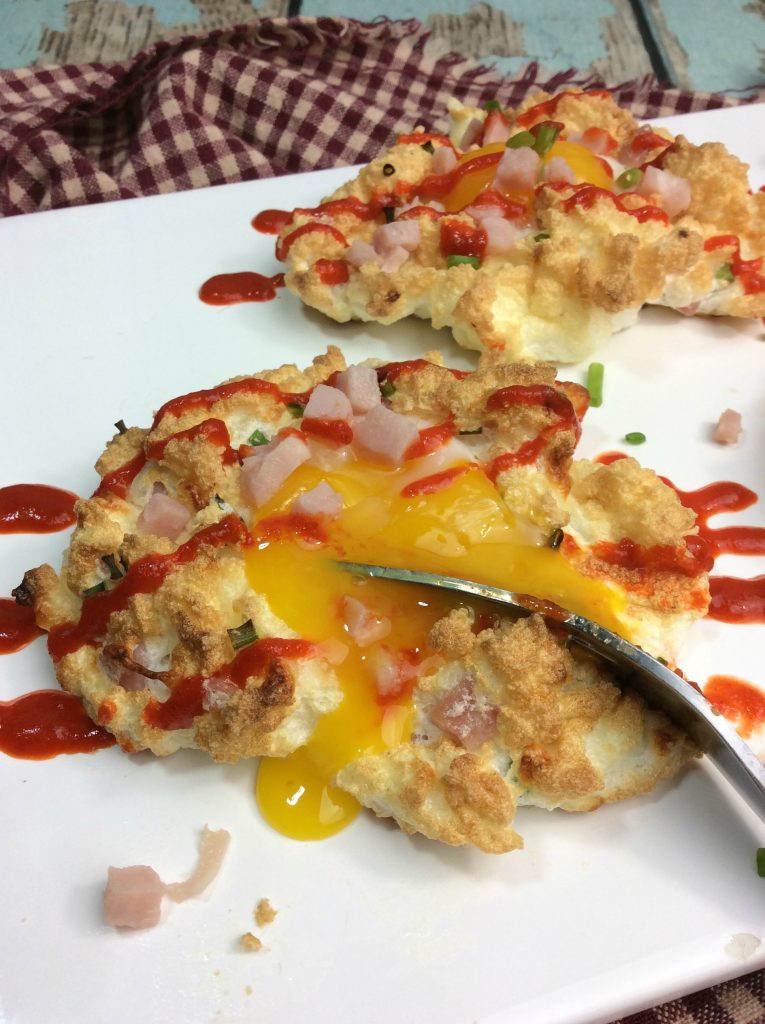 More Low-Carb Breakfast Recipes