My husband and I took our boys strawberry-picking a couple days ago, and it was fan-stinking-tastic!
We found a nice u-pick farm about 30 minutes from our home and spent a couple hours gathering strawberries—71 pounds of strawberries, to be exact.
My boys love strawberries. When I buy a container of strawberries at the store, they are usually gone before the next time I open the fridge.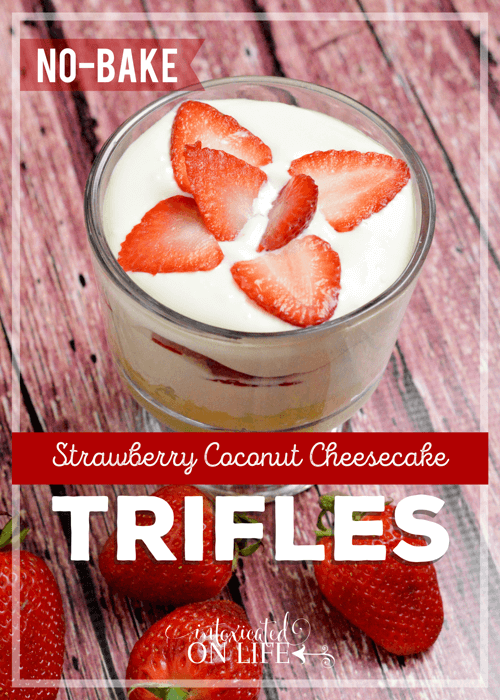 But with my new stockpile of strawberries I have some plans of my own, like these delicious strawberry coconut cheesecake trifles. I love this recipe because it's a no-bake recipe, so it is very easy to make.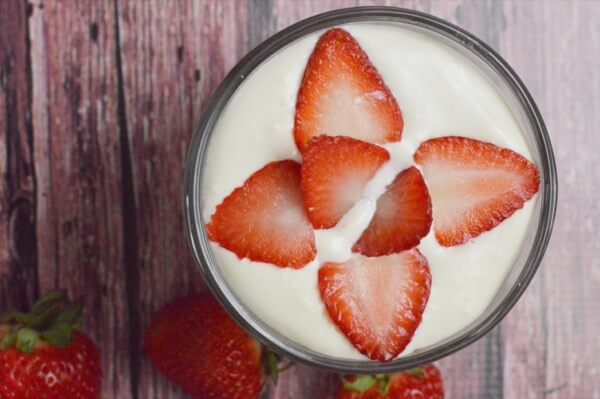 Coconut Strawberry No-Bake Cheesecake Trifles
Ingredients
Strawberries

2

Tablespoons

melted butter

1/2

cup

heavy whipping cream

1/3

cup

honey

1

box softened cream cheese
Instructions
Place your butter in a bowl and microwave for about 20 seconds or until butter is melted.

Place your one cup of coconut in the bowl with the melted butter and mix well.

Place coconut mixture at the bottom of the dish and firmly press it down so it will pack together. Set aside.

Place your cream cheese, honey, and whipping cream in a bowl and mix until there are no lumps.

Place a layer of this on the of your coconut layer.

Next, slice your strawberries and place them on top of the cheesecake layer.

Place a little more cheesecake on top of the strawberries to make the last layer.

Chill for about an hour.

Top with strawberry garnish if desired.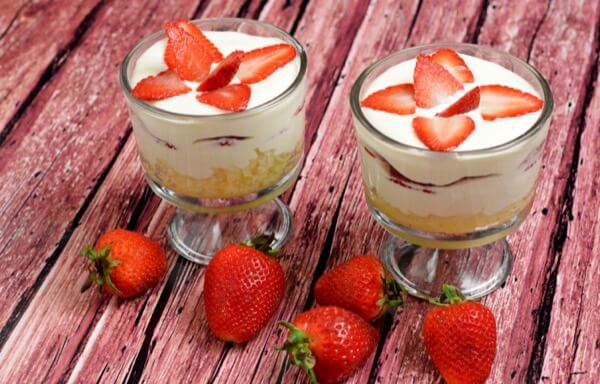 And if you're curious what else I'll be doing with the strawberries, in addition to just eating hordes of them, and freezing them, I'll be making:
What's your favorite thing to do with strawberries?