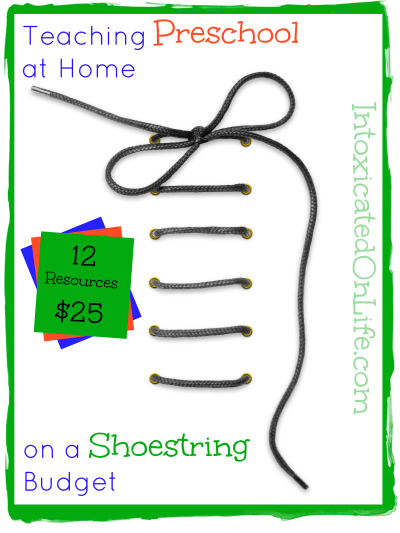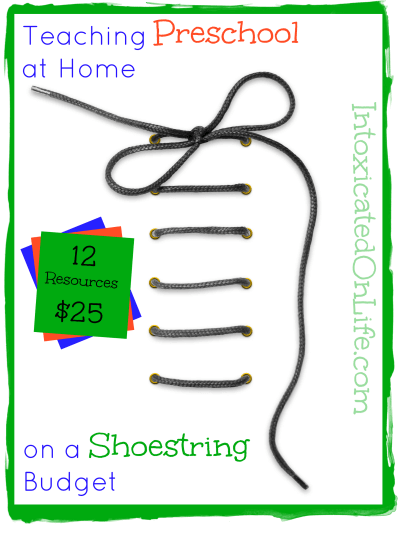 Do you have toddlers or preschoolers? Then, you've probably begun thinking about preschool. Even if you don't want to do a formal program, it can be nice to have some structure and something to guide you along the way. Maybe you'd like some guides to help you with nature study? Ideas for sensory bins? Educational activities to do around the house together? Or maybe you are looking for a full pre-school curriculum.
How can you get a plethora of homeschool resources from prominent bloggers on a shoestring budget? Why, the Omnibus homeschool sale of course.
After purchasing and downloading my bundle, I was struck with how many preschool resources there were in this bundle. There are 12 preschool focused digital books and activity guides to help give you and your preschooler a fantastic year.
These resources are worth over $90, but if you purchase the Omnibus bundle you can get them all for just $25. You'll receive not only these digital books, but many many others with a total value of over $590. 
Preschool Resources
Finding Educational Activities in the Most Unexpected Places: 200+ Activities for Young Children ($2.99)
God's Little Explorers ($14.00)
Animal ABC's ($10.00)
Sensory Bins: The What, the how, and the why ($2.99)
Alphabet Dictionary ($2.99)
You Can Read ($10.00)
Encompass PreSchool Curriculum ($10.00)
Learning for the Littles ($13.00)
Letter of the Week ($15.00)
Nature Study Printables for Toddlers and Preschoolers ($3.99)
The Preschool Journey ($6.99)
Total Value: $91.95
Click the button below to purchase the whole bundle now!
Or, you can check out all 90+ books that are in this bundle.