Do you know a kitchen diva? The lady in your life who loves nothing more than to bake, entertain, and prepare delicious, nourishing meals. Or maybe it's you? (if it is, be sure to forward this blog post on to the people who are buying your Christmas gifts).
I've got a list of 10 must-have Christmas gifts for the Kitchen Diva. Read on!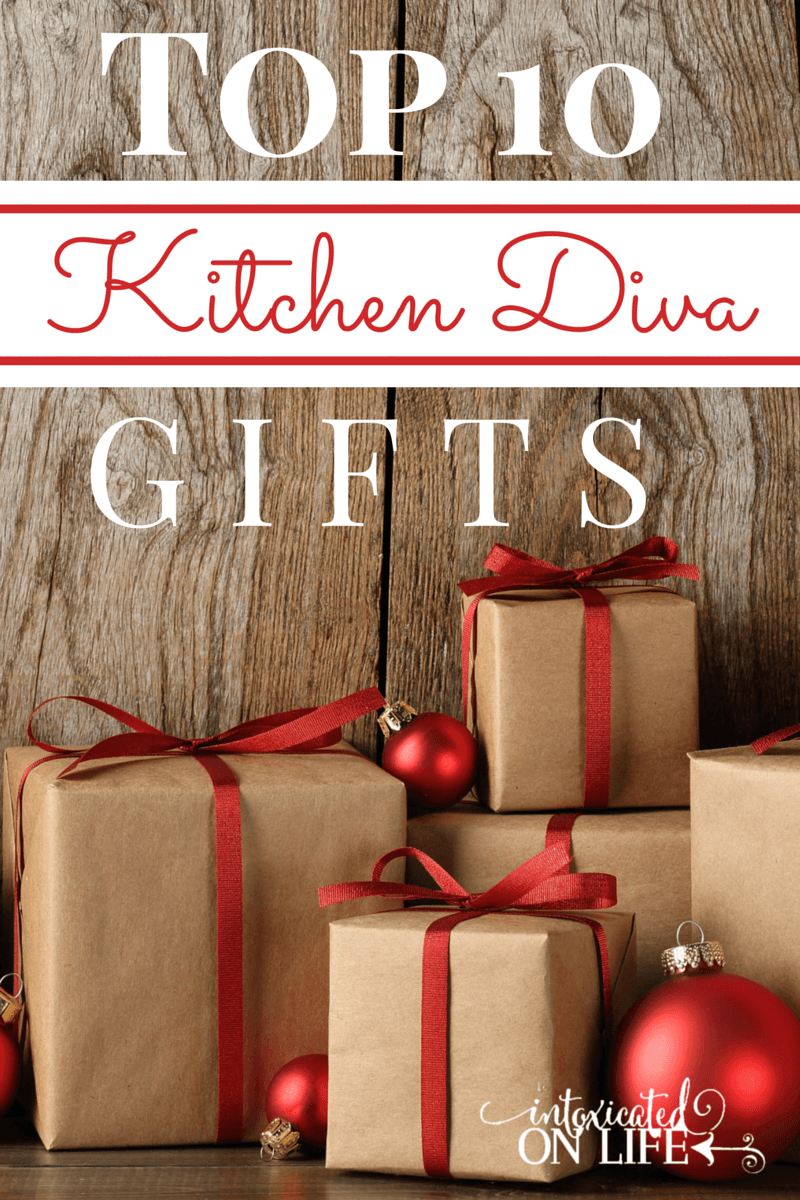 .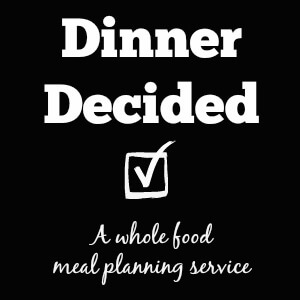 Dinner Decided is an online meal planning service. Meals are simple, delicious, gluten-free and often dairy-free (Paleo meal plan coming soon!) Each recipe is tested on my family of 5 to ensure it is kid friendly and easy to make. The meal plans include main dishes, sides, a bonus recipe, questions to ask around the dinner table and an organized shopping list. Choose between a 5-dinner meal plan or a 3-dinner meal plan depending on the needs of your family.
I would love for you to give Dinner Decided a try! Head over to the website to get a Free Sample Week of meal plans. You will find that Dinner Decided will help you prepare home cooked meals for your family using real wholesome food. Isn't serving good meals to your family while seated around the dinner table filled with lively conversation a goal we all share?
.
Get Mean with Your Clean…Naturally!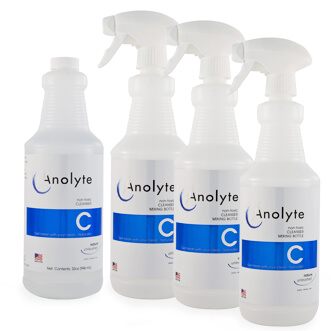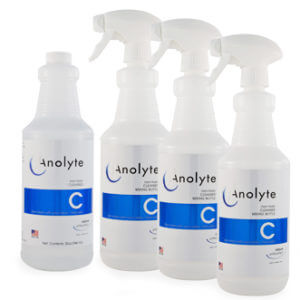 Ships with 3 FREE Mixing Bottles, so you get four (4) 32oz bottles for the price of one (1), and place throughout your home, creating a safe and healthy environment for yourself and your loved ones! Anolyte C™ is a safe cleaning alternative to the harmful chemicals on the market today!
Benefits:
A lower cost with value from four (4) 32oz bottles for the price of one
Cleanses with non-toxic chemicals
Safe for every day use, as often as desired
Removes mold stains
Deodorizes
No gloves or rinsing necessary
Uses:
Home: kitchen, bathroom, nursery, laundry, office, basement, garage, etc.
Travel: hotels, planes, cruise ships, hunting, fishing, etc.
Shelf Life: One Year. $ 29.95
.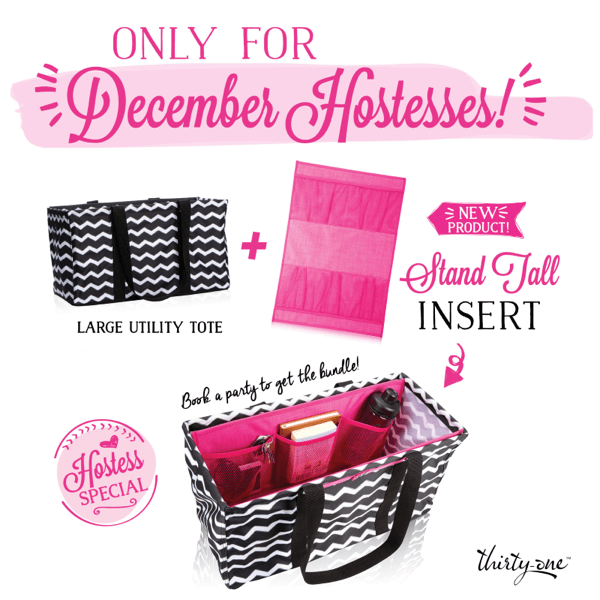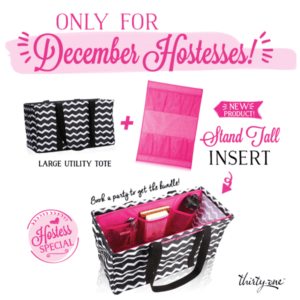 Thirty-One Gifts believes in celebrating, encouraging, and rewarding others for who they are. The Large Utility Tote is a great way to celebrate, encourage, and reward a Mom, Dad, or loved one during the holiday season. The Large Utility Tote is perfect for the ball field, grocery shopping, organization, and traveling. Add a top-a-tote for $10 and your Large Utility Tote now has a lid! Available in many colors, it retails for just $35 before tax and shipping. Personalization can be added for an additional charge to make your gift unique.
Only in December, hostesses get a Large Utility Tote bundle with an exclusive Stand Tall Insert. The Insert can be placed inside the Tote to add organization and stability. It makes a great bag even better!
To learn more about the Large Utility Tote or Thirty-One Gifts, contact Independent Senior Director Tiffany Bradley.
.
This is m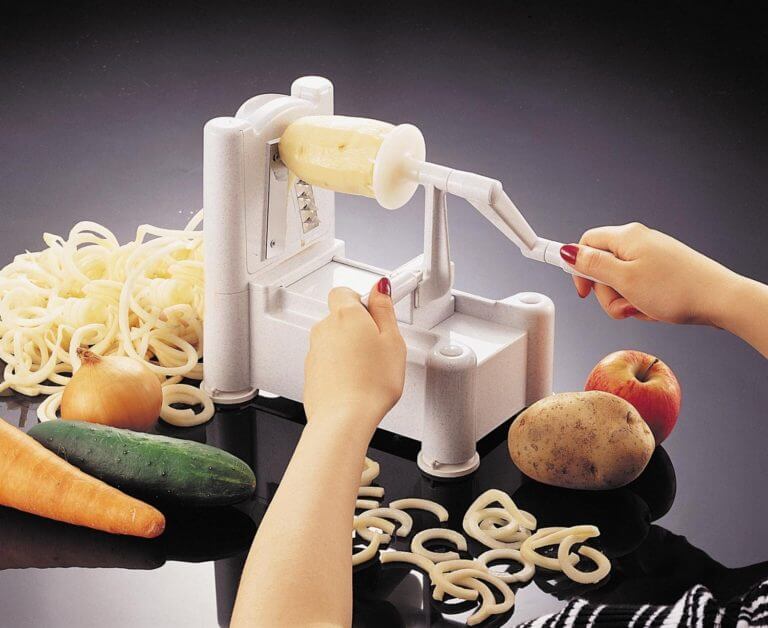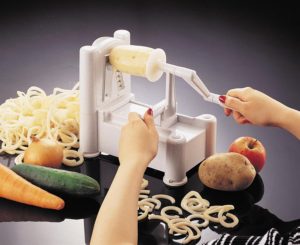 aking the Christmas Gift list, because it's on MY list! A veggie spiralizer is the perfect way to make grain-free "noodles" for your dishes and get more veggies in your families diet. This particular brand comes with 3 different blades:
Shredder: creates long, spaghetti-like spiral strands
Chipper: creates long, thick spiral strands
Straight: creates long, ribbon-like strands
Another bonus, it's (as of this writing) for sale on Amazon! 
.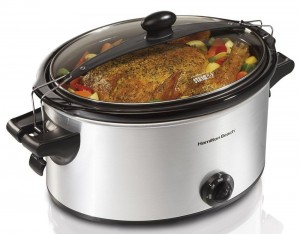 In my opinion, every busy mom should have at least 2 slow cookers in her kitchen—both a medium (4 quart) and large (6 quart) slow cooker. My medium slow cooker recently kicked the dust (it was nearly 15 years old, so I suppose it was time). This is the 4 quart slow cooker that is on my Christmas list for this year. If you know someone who needs the large slow cooker, I've been enjoying this one.
.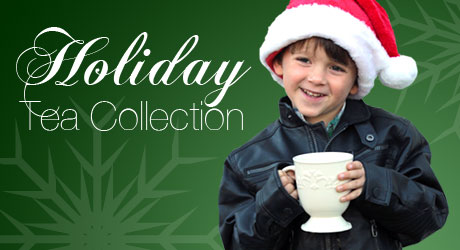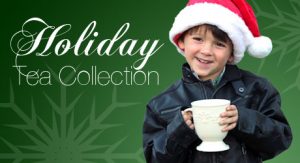 After a busy day of running around the kitchen, mom will enjoy curling up with a good book and this holiday tea collection from Bulk Herb Store.
This festive tea collection includes a half pound of Organically Grown: Creamy Pumpkin Pie Tea, Ginger Snap Tea, Lemon Drop Tea, Brain Booster Tea, and Christmas Tea Blend. By purchasing these teas as a kit, you save almost 40%!!!
.
Every kitchen diva needs a cute apron. Enter: Flirty Aprons. I love these fun, feminine aprons. Flirty Aprons carry a wide variety of aprons and even has aprons for the little kitchen divas in your family :). Why not get mom and daughter matching aprons?! They also have masculine aprons for the man in your life who enjoys cooking.
.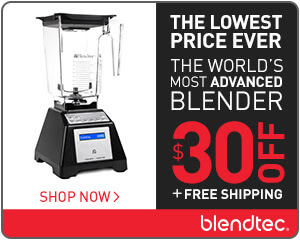 If the kitchen diva you know isn't familiar with Blendtec, then you need to be the one responsible for introducing her. Blendtec blenders are the mother of all blenders. I've written about my experience with standard blenders compared to the Blendtec and I was blown away! The power and efficiency of this blender gives me reason to stand around my kitchen trying to think of more things I can make with it (nut butters, smoothies, hummus…my ideas are endless).
Worried about the cost of this little appliance? Now until the end of the year you can score the new factory refurbished model for $30 off! No need to bother with a coupon code, they've already switched the price in the store.
 .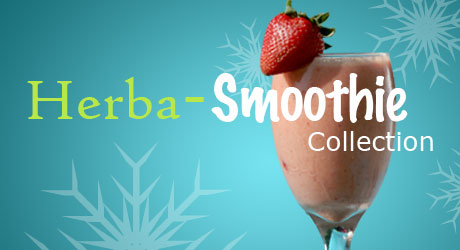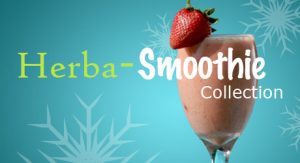 Have you ever thought about mixing your own vitamins? It is not as difficult as you might imagine. If your body can digest food, it can also digest and assimilate herbs. Unlike many vitamins, herbs act as a food to your body and are easily digestible. You can choose the herbs according to your needs and make your "daily herbal vitamins" easily and quickly, at a fraction of the cost of a bottle of multi-vitamins.
Bulk Herb Store has put together four smoothie mixes full of beneficial herbal properties easily absorbed by the body. Plus, you save 20% by purchasing these products together. This is the perfect gift to accompany the Blendtec!
.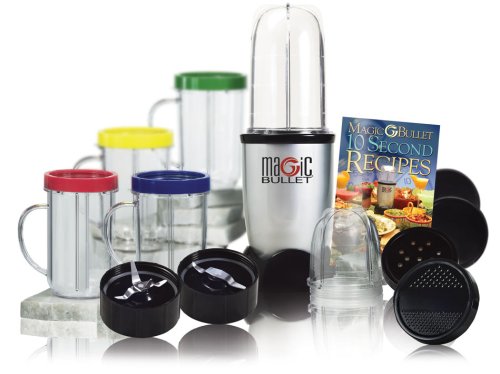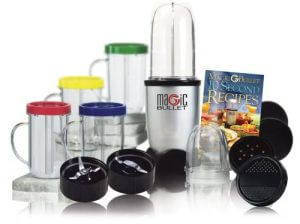 In addition to a high powered blender, every kitchen should have a magic bullet. I don't use this much for smoothies, but I love using it for chopping onions or grinding my flax seeds, a small amount of nuts, xylitol, and others into a powder. The magic bullet is your small, quick solution that's easy to get out and clean up.