There are some things in life that are just better low-carb, and eggnog is one of them. Ditch the skim milk and go straight for rich, heavy cream. This is a delicious low-carb eggnog. Upon my husband's first taste he proclaimed, "That's the best eggnog I've ever tasted!" You'll want to quickly grab these ingredients so you can make them part of the upcoming festivities, and you're sure to wow your guests with this one too!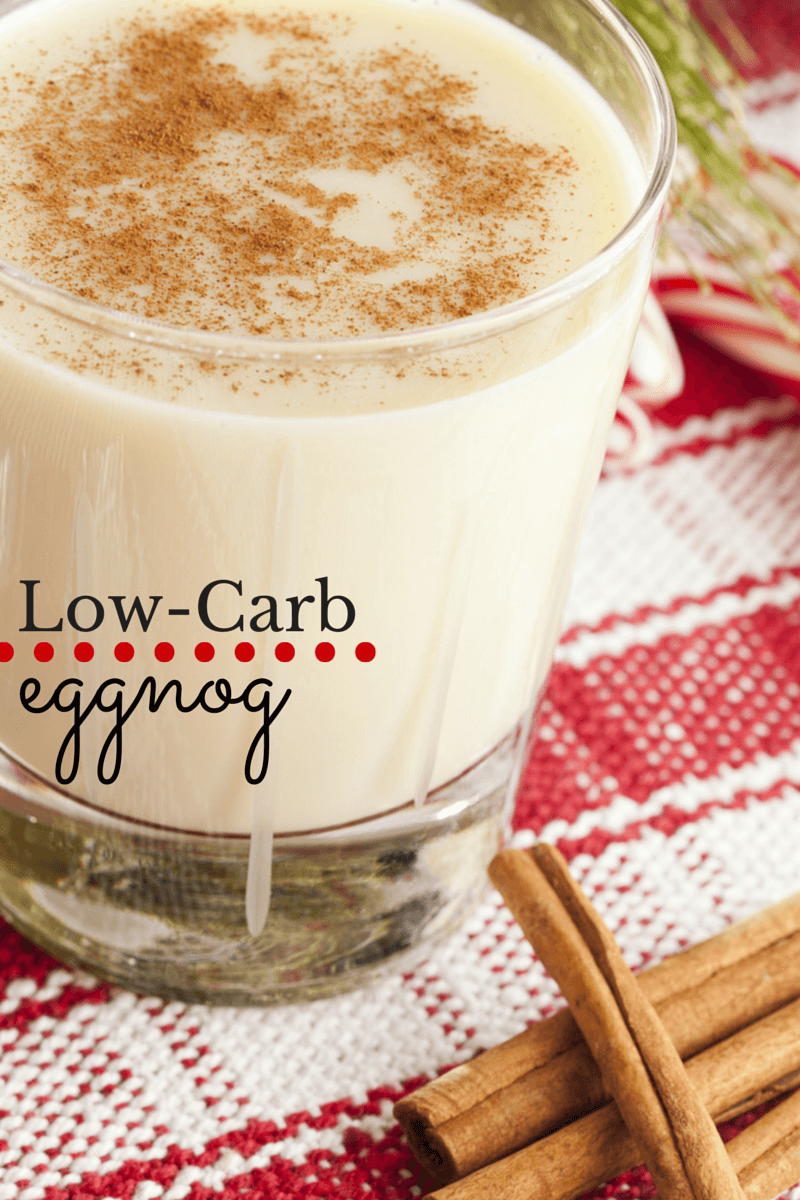 Ingredients
1/2 pint heavy cream
2 eggs (yolks and whites divided)*
1/4 cup xylitol
1/4 teaspoon pure stevia extract
1 teaspoon nutmeg
1/2 teaspoon vanilla
dash of cloves
dash of cinnamon
Instructions
Using a mixer, beat egg yolks until they lighten in color.
Add the xylitol, stevia, cream, nutmeg, vanilla, cloves, and cinnamon. Beat until well combined.
In a separate bowl, beat egg whites until soft peaks form. Whisk egg whites into cream mixture.
Chill, enjoy, and know that this is what egg nog is supposed to taste like!
Notes
Keep in mind, if you are adding rum to your eggnog, some rums have added sugars. Be sure to read the label or you will not end up with a sugar-free drink.
This recipe calls for raw eggs. Yes, I know some people have a problem with that and are scared of salmonella. If you are one of those people you'll have to find a different recipe (but you'll be missing out!). I would highly recommend using farm fresh eggs for this sweet delicacy.
http://www.intoxicatedonlife.com/2012/12/21/low-carb-eggnog/
This recipe copyright Trisha Gilkerson ���¢�¯�¿�½���¢ IntoxicatedOnLife.com