Mmm…low-carb eggnog. Yes, please!
There are some things in life that are just better low-carb, and eggnog is one of them. Ditch the skim milk and go straight for rich, heavy cream.
This is a delicious low-carb eggnog. Upon my husband's first taste he proclaimed, "That's the best eggnog I've ever tasted!" You'll want to quickly grab these ingredients so you can make them part of the upcoming festivities, and you're sure to wow your guests with this one too!
Looking for gluten-free recipes and resources? This Everything Gluten Free page is a library of everything gluten free we've worked on.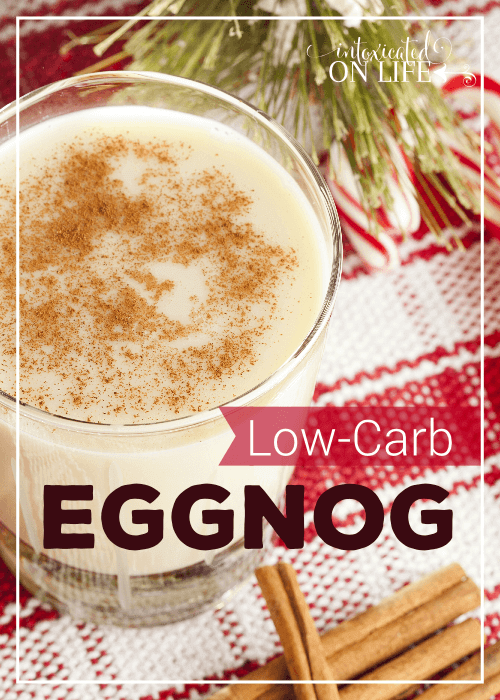 It can be difficult coming up with recipes during the holidays that aren't filled with sugar, grains, and lots of other junk! I know. I've been there. Done that. Got the t-shirt.
If you want to take control, be sure to make a plan.
Take the time to think through the holiday treats you want to have at your parties.
Find some recipes that will fill the void, like this low-carb egg nog recipe.
Spend some extra time in the kitchen making goodies for yourself and your family.
Your body will thank you for splurging on extra time, and not the extra sugar!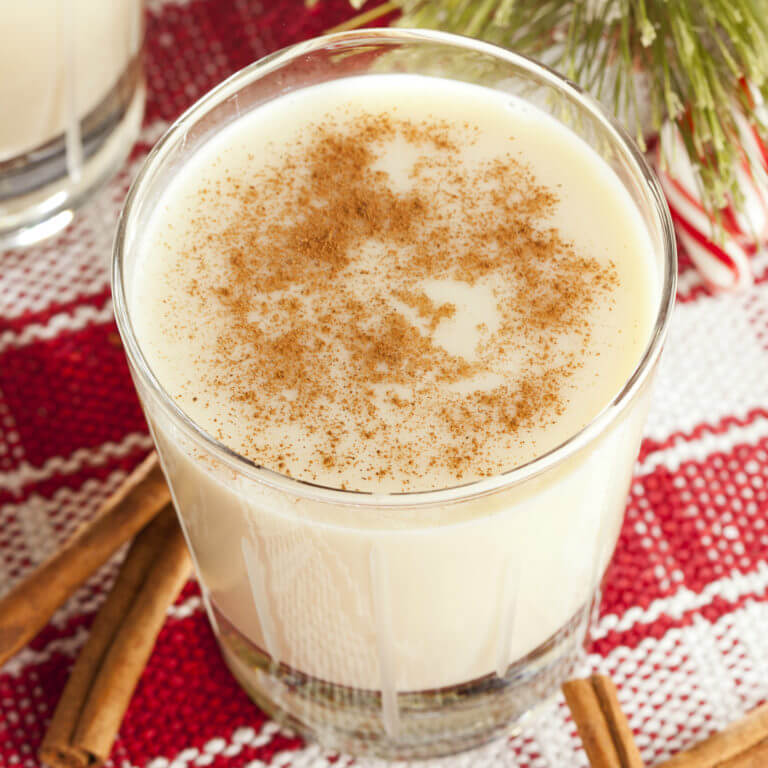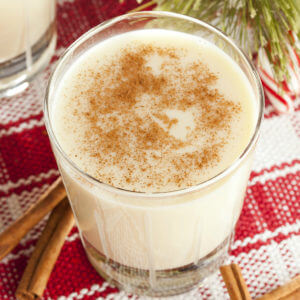 Print
Low-Carb Eggnog Recipe
If you're looking to wow your guests with a rich and creamy treat this holiday season, this low-carb eggnog recipe is for you!
Instructions
Using a mixer, beat the egg yolks until they lighten in color.

Add the xylitol, stevia, cream, nutmeg, vanilla, cloves, and cinnamon. Beat until well combined.

In a separate bowl, beat the egg whites until soft peaks form. Next, whisk the egg whites into cream mixture.

Chill, enjoy, and know that this is what egg nog is supposed to taste like!
Notes
Keep in mind, if you are adding rum to your eggnog, some rums have added sugars. Be sure to read the label or you will not end up with a sugar-free drink.
This recipe calls for raw eggs. Yes, I know some people have a problem with that and are scared of salmonella. If you are one of those people you'll have to find a different recipe (but you'll be missing out!). I would highly recommend using farm fresh eggs for this sweet delicacy.
Nutrition
Serving:
0.5
cup
|
Calories:
479
kcal
|
Carbohydrates:
5
g
|
Protein:
8
g
|
Fat:
48
g
|
Saturated Fat:
29
g
|
Cholesterol:
326
mg
|
Sodium:
108
mg
|
Potassium:
149
mg
|
Fiber:
1
g
|
Sugar:
1
g
|
Vitamin A:
1977
IU
|
Vitamin C:
1
mg
|
Calcium:
102
mg
|
Iron:
1
mg
Looking for some more great holiday recipes? Be sure to check out 25 Days of Grain-Free Christmas Cookies! It includes some classic recipes like gingerbread cut out cookies, shortbread cookies, and pumpkin spice cookies. You'll also find some fun, new recipes like reindeer bombs and coconut flour alfajores.
If you are grain-free, or you are looking to cut back on the grains you eat, this cookbook gives you 25 amazing recipes to continue to fill your home with the pleasant traditional tastes and aromas of Christmas.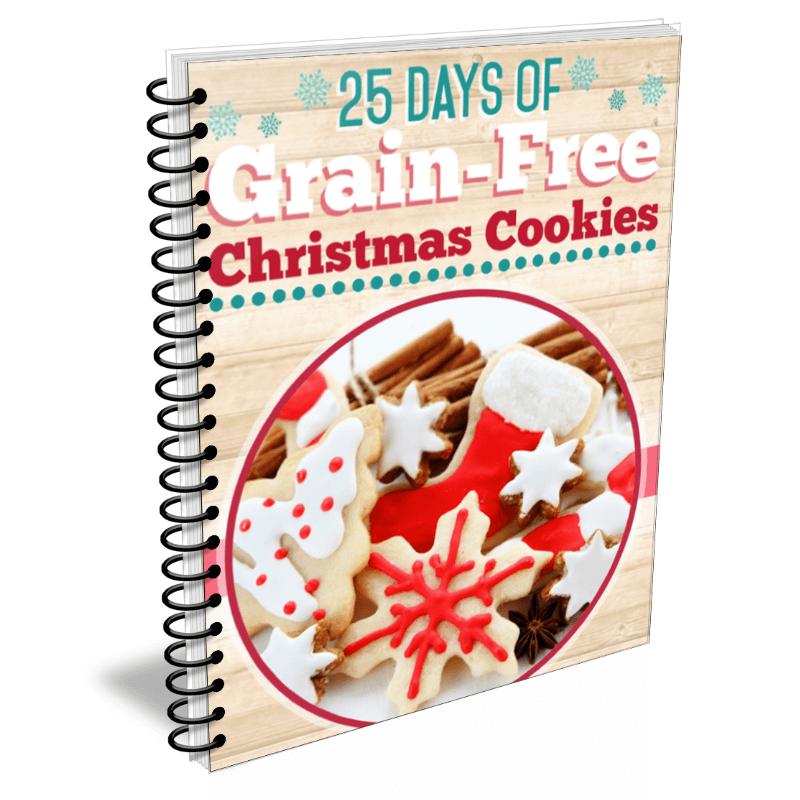 More delicious recipes: