Talking about puberty with your kids can be tough. Especially as Christian parents.
As far as phases of life go, puberty is probably the most awkward. Zits, body hair, strange new odors, breasts, cracking voices, and the list goes on. The transition from childhood to adulthood makes for some strange new life experiences.
I meet the same segment of parents over and over: parents who talk about talking about the specific changes of puberty without talking about sex.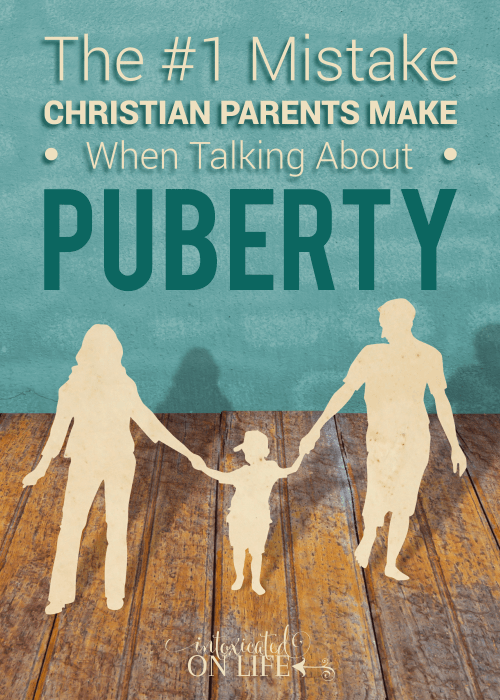 Talking about Puberty: Unintended Consequences
Parents are often tempted to avoid talking about sex to their kids while still talking about puberty. Why do these parents do this? I know a couple reasons:
Reason #1: Preserving Innocence
The most common reason I hear is a desire to preserve the childish naivety of their children. They are trickling information out to their kids on a need-to-know basis, because too much information about sex, they say, only robs a child of his or her "innocence."
But we do not protect a child's innocence by preserving their ignorance. Innocence is not a function of having less information. It's a function of attitude. And training a child to have a godly attitude about puberty means informing them of God's perspective on the subject.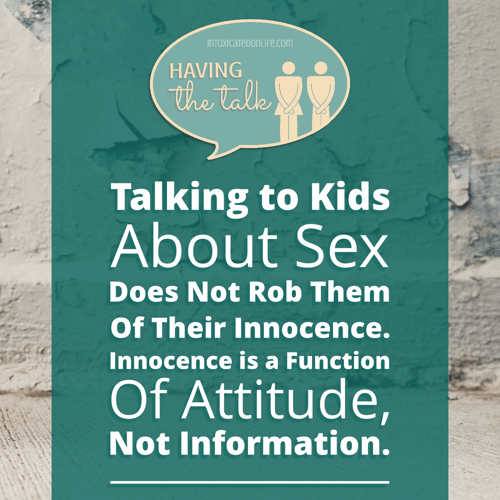 Reason #2: Sex Talks = Awkward
The other common reason why parents do this when talking about puberty with their kids is because they are avoiding the personal awkwardness of having sexual conversations. They simply can't picture themselves talking about penises and vaginas, let alone talking about how they go together.
But if your goal is to make conversations less awkward for you by avoiding the subjects of intercourse and baby-making, in the end it only makes it more awkward for your kids. By avoiding the big WHY behind the changes they face when talking about puberty to them, puberty can feel like a cruel joke, not a purposeful change.
Missing the Whole Point of Puberty
Puberty is primarily about one thing: sexual maturity. This fact is patently obvious to parents, but it's also the one thing many conservative parents avoid when talking about puberty.
Your little boy isn't just "becoming a man." Your little girl isn't just "becoming a woman." Becoming a man and becoming a woman mean something more than just "growing up."
It means entering a phase of reproductive maturity where your son or daughter is physiologically changing—God-willing—to some day get married, have (and enjoy) sex, and have babies of their own.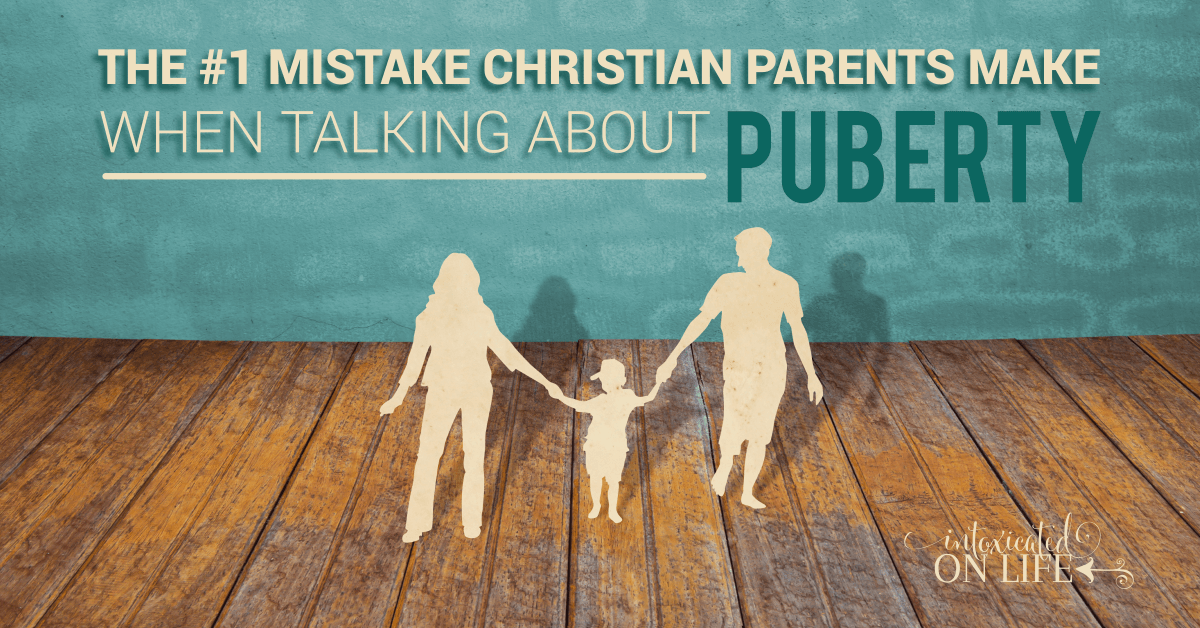 When we only talk about the details of the changes of puberty but miss the central theme of this whole transition of life, it's like putting together a puzzle with no border. When talking about puberty to our kids, we need to give our kids a frame to understand WHY all these changes are happening.
The good news God has given us that frame for understanding puberty, both in the natural revelation of how he created our bodies and the special revelation of His holy Word.
Talking about Puberty with Purpose
My wife and I have just released a course for Christian parents called Having the Talk: Changes. After we released our first course (geared towards parents of kids ages 6-10), we kept hearing the same thing: "We want a course to help us talk with our kids who are about to go through puberty."
So that's what we did. This course is for parents preparing to talk to kids ages 8-12—the age range when most all kids begin to experience puberty.
The goal of the whole course is equipping parents with the language and confidence for talking about puberty from a biblical perspective.
Register now! You'll get access to all 8 course videos, plus several bonus videos, and a free digital copy of the book Changes: 7 Biblical Lessons to Make Sense of Puberty.

Have you struggled talking about puberty with your kids in the past? Do you have plans in place for talking about puberty? Let's chat in the comments!
More Christian Parent Sex-Ed Articles: