When I had my first baby, I didn't think much about preparing ahead. Sure, I wanted the nursery ready to go and painted just so. And I wanted my house clean and organized. But thinking through getting ahead meal prep wasn't even on my radar. 
Fast forward 13 years and we're now anticipating the arrival of baby #5. With this baby, I'm near frantic in my desire to get ahead. My how things change between baby #1 and baby #5! One of the things at the top of my list is food prep—more specifically, preparing make-ahead keto freezer meals for my family.
Looking for more gluten-free recipes and resources? This Everything Gluten Free page is a library of everything gluten free we've worked on.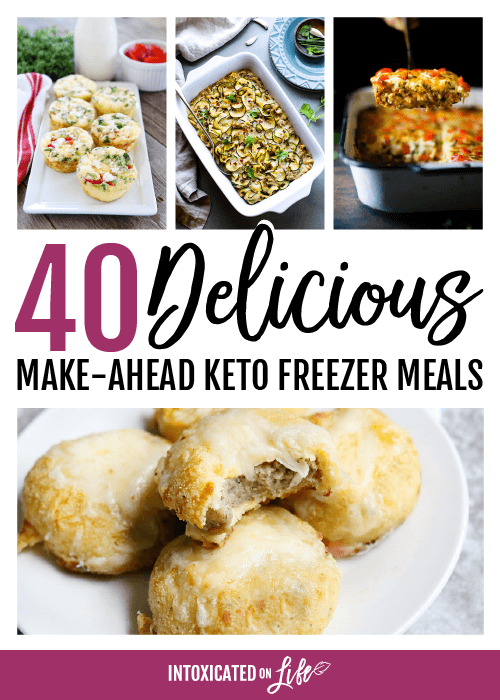 Why make-ahead keto freezer meals?
I want to eat nutrient dense, nourishing foods that will plump up my baby—without plumping me up. First and foremost, it's important to me that I'm eating foods that will give me what I need to make nutritious breast milk for my baby. It's important I'm eating plenty of good-fats that I can pass along to baby.
And secondarily, I'd like to avoid gaining weight (or at least much weight) while breastfeeding. I know there are plenty of mamas out there who rave about how great breastfeeding is for weight loss. But I am one of those unlucky ones. I have trouble keeping the weight from piling on while I breastfeed.
In fact, I've always gained more weight while breastfeeding than while pregnant! The best way I know to avoid this, is by making sure I'm eating plenty of healthy fats, moderate protein, and keeping my carbs low.
You know, this list of make-ahead freezer meals came about because I needed it. I need a cheat sheet of healthy keto meals I could make in preparation for my baby.
Whether or note you're expecting a baby, or entering another particularly busy season of life, or just plain want to have some cooking done and out of your way, I hope this list of recipes comes in as handy for you as it has for me!
Are these all really make-ahead freezer meals?
Most of the recipes here don't explicitly state that they're make-ahead freezer meals, but they're all recipes that will freeze up beautifully.
Some of the recipes you'll want to prep ahead of time, freeze, and cook the day you want to eat (like the Crock Pot Mississippi Pot Roast), and other recipes (like the Cheesy Sausage Biscuits) you can cook, freeze, and warm them up when you're ready to eat.
Are you ready? It's time to get freezer-cookin' on!
PS: Don't miss the bottom of the post for some great easy, last-minute (what I like to call "throw together") meals for those days when you're hitting that 5pm rush and still don't have anything ready for dinner!
Breakfast Keto Freezer Meals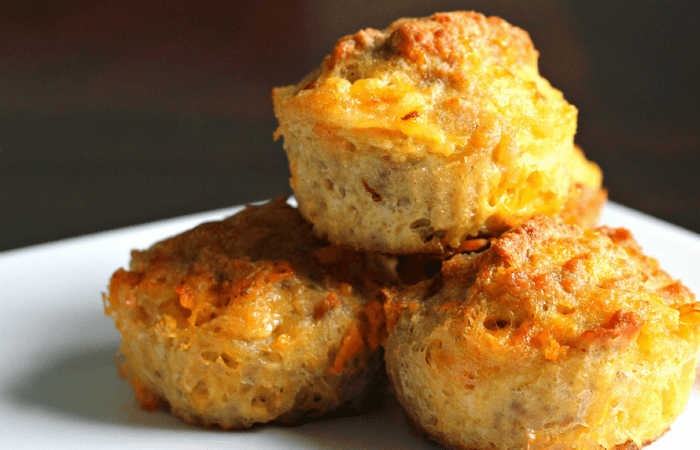 1. Cheesy Sausage Biscuits from Intoxicated on Life
2. Bacon and Egg Cups from Seasonal Cravings
3. Spinach and Goat Cheese Egg Muffins from Intoxicated on Life
4. Easy Grain-Free Egg Bake from Intoxicated on Life
5. Broccoli, Ham and Cheese Egg Muffin Cups from Cupcakes & Kale Chips
6. Broccoli and Bacon Quiche from Intoxicated on Life
7. Sausage Cream Cheese Pinwheels from My Table of Three
8. Breakfast Casserole with Sausage and Cheese from Wholesome Yum
9. Breakfast Biscuits Stuffed with Sausage and Cheese from How To This and That
10. Breakfast Casserole from Paleo Running Momma
11. Spinach and Feta Pie from Ditch the Carbs
12. Apple, Leek, and Bacon Breakfast Sausage from And Here We Are
Lunch and Dinner Keto Freezer Meals: BEEF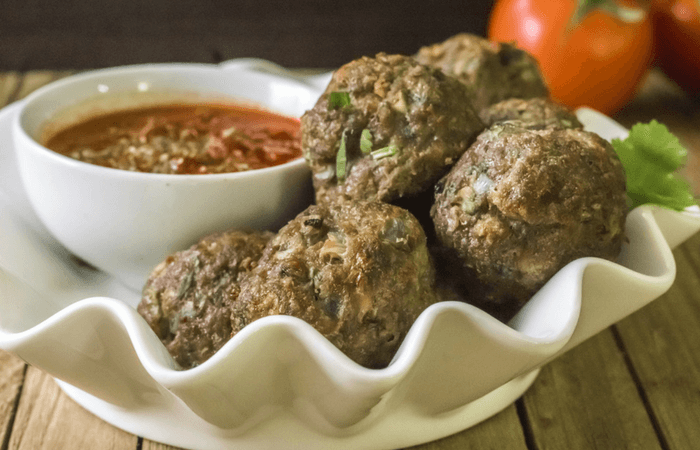 13. Slow Cooker Taco Soup from Intoxicated on Life
14. Pesto Meatballs from Savory Lotus
15. Basic Grain-Free Meatballs from Intoxicated on Life  (This is a must-have freezer staple. They're a super versatile basic meatball you can use a lot of different ways)
16. Meatloaf Recipe from Wholesome Yum
17. Meatballs alla Parmigiana from I Breathe I'm Hungry
18. Cabbage Lasagna Recipe from Low Carb Yum
19. Crock Pot Mississippi Pot Roast from The Rising Spoon
20. Mexican Zucchini Lasagna from Food Faith Fitness
21. Bison Meatball with Homemade Tzatziki from The Fit Blog (I'll be swapping out the bison for our grass-fed beef and using full-fat feta instead of fat-free)
22. Cauliflower Hamburger Casserole from Grass Fed Girl
23. Slow Cooker Kickin' Chili from Peace Love and Low Carb
24. "Just Like the Real Thing" Low Carb Lasagna from Peace Love and Low Carb
25. Chelo Kebabs from And Here We Are
Lunch and Dinner Keto Freezer Meals: PORK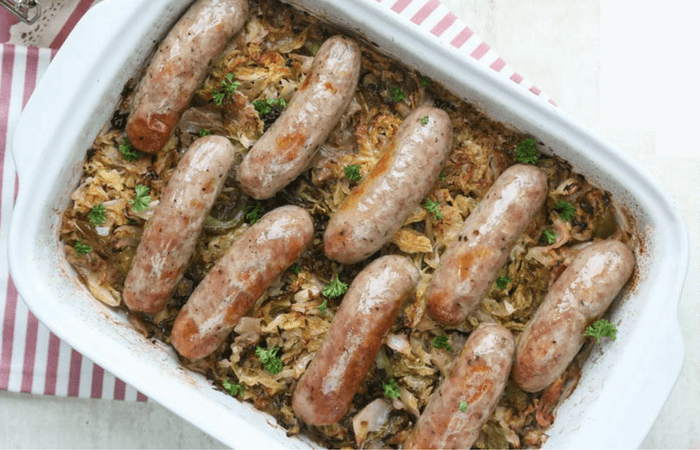 26. Garlic Mint Pork Loin from New Leaf Wellness
27. Sauerkraut Sausage Casserole from KetoDiet App (I know some people can't stand sauerkraut, but our family can't get enough of it!)
28. Crock Pot Pulled Pork Chili from PaleoOMG*
29. 5 Spice Slow Cooker Pork Ribs from Well Fed*
30. Slow Cooker Pork Shanks from Meatified
31. Sausage and Kale Mock Lasagna Casserole from Kalyn's Kitchen
Lunch and Dinner Keto Freezer Meals: CHICKEN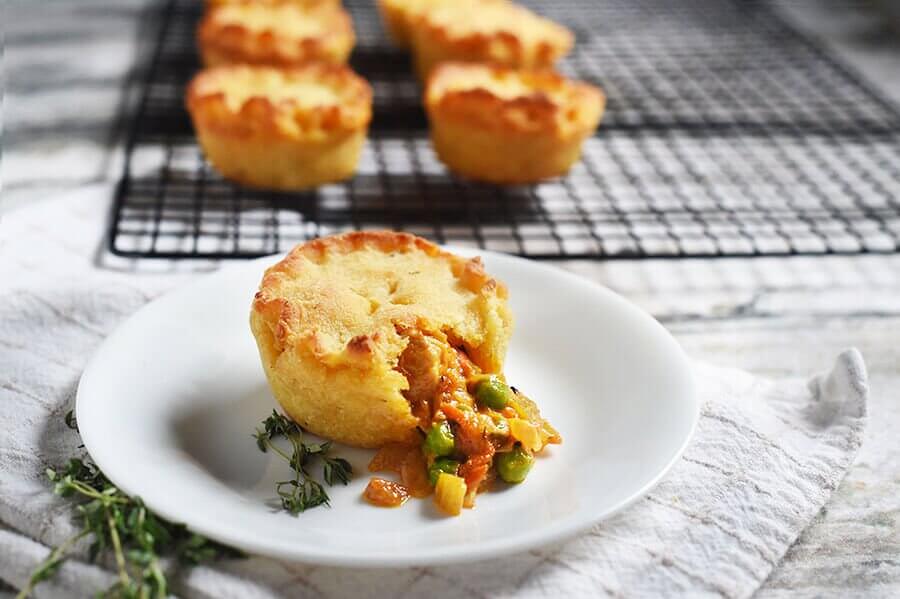 32. Brazilian Chicken with Coconut Sauce over Cauliflower Rice from Health, Home, and Happiness
33. Baked Chicken Avocado Meatballs from Kitchen @ Hoskins (substitute almond flour for the bread crumbs)
34. Chicken Pepper Bacon Bites from Home, Health, and Happiness
35. Mini Chicken Pot Pies from Ruled.Me
36. Zucchini Noodle Lasagna with Italian Chicken from Hungry Hobby
Lunch and Dinner Keto Freezer Meals: MISC.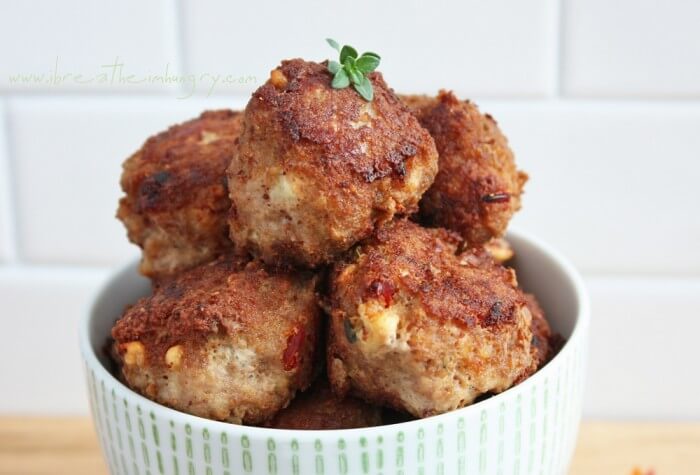 37. Tuna Green Chile Zoodle Casserole from Cotter Crunch
38. Sun-Dried Tomato and Feta Meatballs from I Breathe I'm Hungry
39. How to Prep and Freeze Cauliflower Rice from The Pinning Mama (great side-dish to keep in the freezer that goes especially well with stir frys of all varieties)
40. 3-Ingredient Pizza Crusts from The Big Man's World (because….family pizza night! right?)
SaveSave
SaveSave
SaveSave
SaveSaveSaveSave
SaveSave
SaveSaveSaveSave
SaveSaveSaveSaveSaveSave
SaveSave
SaveSaveSaveSave
SaveSave
SaveSaveSaveSave