I'm excited to share this meal plan for 15 days of grain-free meals with you. Bonus: they're also sugar-free.
I have a confession: I get stuck in "meal ruts." I don't like it. I like to provide my family with delicious, easy-to-prepare, unique foods. I like to introduce them to new dishes. My taste buds get bored with the same ole' same ole'.
I need inspiration for grain-free meals. If you do too, read on:
Looking for more gluten-free recipes and resources? This Everything Gluten Free page is a library of everything gluten free we've worked on.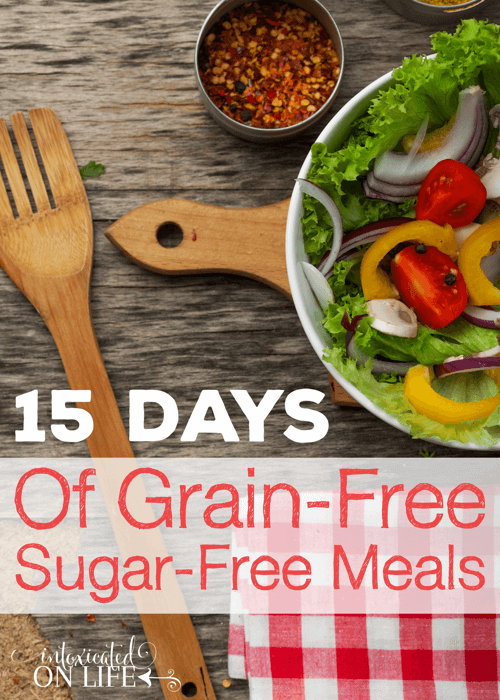 Most of us, when cutting out gluten and/or all grains, spend some time stumped about meals.
No more pasta?
No pizza?
No rolls, wraps, or sandwiches?
It's so hard to figure out creative and non-repetitive grain-free meals for the family!
It seems all of your family's favorite foods are now off-limits. Trust me, I know how it feels!
---
Download the 15-day Meal Plan
If you're feeling the same way, I know you'll appreciate this meal plan for grain-free meals. This meal plan is packed with de-licious recipes from some of my fave bloggers. Now, instead of scratching your head and wondering what you can make, you'll enjoy something new and tasty for breakfast, lunch, and dinner! Enjoy the inspiration.
Remember when trying to stick to a new lifestyle of eating, planning is what will make you successful!
---
More Grain Free Recipe Inspiration: