The endless stream of bedtime requests from our two sweet, loving, albeit manipulative 3-year old boys were never-ending. Ridiculous excuses to get out of bed went on for hours—yes, multiple hours.
Folks, this has been a big-time struggle in our family. I am so excited to share what has finally worked to get these wiggle worms to rest!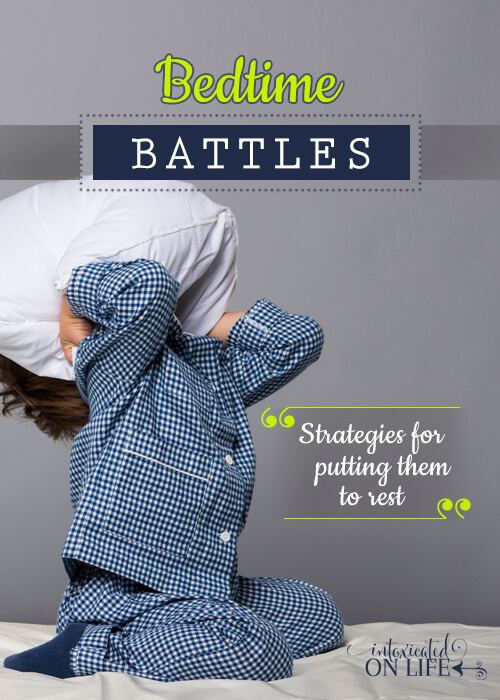 I need to go potty.
My finger hurts.
Can I have a drink?
My foot needs a kiss.
Can I have a band aid?
I have to go potty again!
Kiss my tummy.
…and the list of excuses goes on and on!
Night after night this weary mama gave in to kisses on fingers and toes and extra trips to the potty.
I knew it was time to end. It was time to get creative and make some changes, but I knew, they had to be changes we could stick to.
6 Keys to Conquering the Bedtime Battles with Little Kids
These tips are what got our consistently up and down twins in bed for good. It was so gloriously easy, that I can't believe we didn't just do it before. Point #6 was the key we were missing. I'll update you at the bottom of the post on exactly how it went down in our family!
1. Routine and consistency are key. As with most any parenting battle, there must be a good routine and consistency. Often, when I look at areas where I believe my children are failing, I find that it's actually me failing them.
When consistency is lacking, our children don't know to expect. We must let our munchkins know what is expected and stick with it.
2. No more monkeys jumping on the bed! Give them time to wind-down. Can you go from laughing and chatting with friends straight to sleep in less than 2 minutes? (Well, if you're like my husband maybe you can.) Most of us need a little bit of time to wind down. Our kids are no exception.
My boys can't easily move from wrestling with brothers to falling immediately asleep. Begin to wind down at least 30 minutes before bed. No wrestling. No running around. No TV. No game tablets.
This could be independent quiet time or a night time routine you have with your child(ren). In our house, this includes reading a short picture book, reading in The Jesus Storybook Bible, scripture memory time, prayer, and a singing a song or two if we have time.
3. Limit lights and sound. This goes along with the last point. Use the lights and sound to generate a peaceful, calming atmosphere.
If you have older children with a later bedtime, be sure they aren't making noises or listening to TV or music that can be heard from your younger children's room. Because really, can you fall asleep when it sounds like a party is going on in the next room?
Turn down the lights. Either use a dimmer light in their room or a red light. We have a red lightbulb in a table-side lamp in our boys room. This type of light blocks "blue" light which inhibits natural melatonin production. We want to get that melatonin production going so our kiddos sleep well!
4. Anticipate usual and reasonable requests. They keyword here is reasonable. There are many requests your children might have at night that are not reasonable but are used as silly stalling techniques and excuses to get out of bed.
Remind those cute little munchkins to go potty, get them a sip of water, give them plenty of kisses and hugs, and do anything else that needs to be done before saying goodnight.
5. The talk: tell them what to expect. Remind them what is expected. Tell them they are not to get up and out of bed. Tell them they may not get up for anything else now that they've taken care of their business. Remind them that they've already gone potty, gotten kisses, and have their water.
You shouldn't have to do this forever. Eventually they will remember that they have to stay in bed. I promise. It will happen!
6. The secret sauce. This is where push comes to shove. This is where mom and dad have to be disciplined:
When they wander out of bed asking for another kiss or saying they have to make another trip to the potty, what do you do?
Quite simple: put them back to bed.
Yes, as inglorious of a solution as it sounds, it will work. Immediately, with no discussion, simply take their hand or pick them up and put them to bed. Don't interact with your child. Don't lecture or correct. Try not to make eye contact.
You may have to do this 1 time, 10 times, or 100 times, but it will work. You might have to do this for one night or for a few, but once you've done it you'll be glad to have done it. You won't have anymore frustrating nights of up and down and all around for hours upon hours.
Side note: If you have multiples, or more than one child in a bedroom. You'll notice that creating a peaceful, calm environment is infinitely more difficult. Well, at least if you have two spunky, fun-loving children who like to egg each other on. It can be done though! Be consistent, calm, and firm. 
Tips:
If your kids are getting up a lot and frequently, consider staking-out by their room. Simply set a chair outside their door and grab a good book or your laptop. You won't have far to go when they get up and it will make the process much quicker and easier.
Parents, when possible, should share this responsibility. We don't want the kids thinking as long as mom (or dad) isn't around that they can get away with getting out of bed an infinite number of times at night. Obviously this doesn't always work with every family's schedule. You can still train your kiddos to stay in bed without both parents involvement, but it will make it easier on everyone involved if this can be a shared responsibility.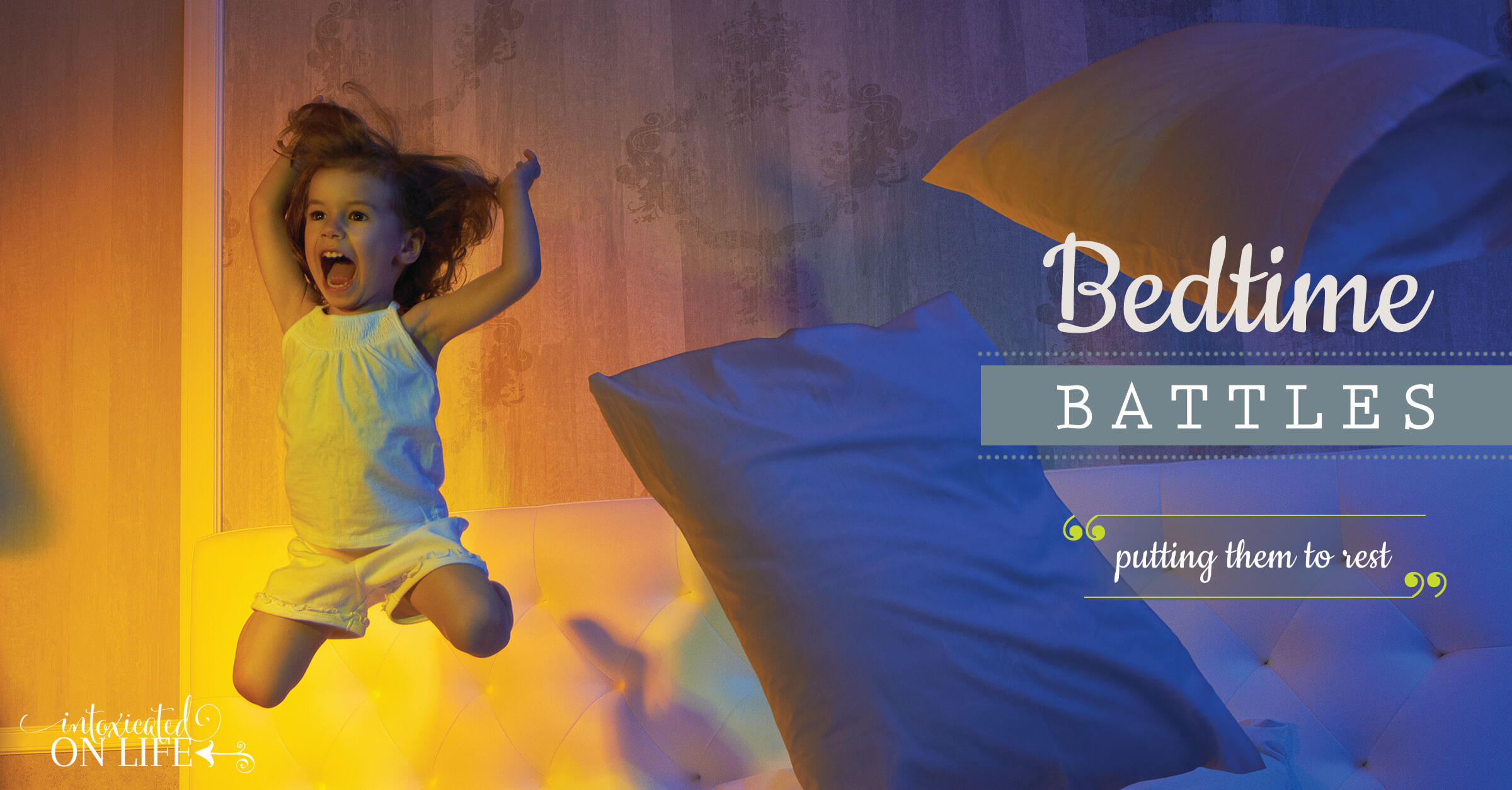 How it Worked for Us
Now, I can't guarantee that it will work as seamlessly for you as it did for us. But I'm quite confident that it will work! Check out how well this went for our boys that were constantly getting out of bed at night!
Night 1: After following the above protocol, my husband and I took turns camping out, right outside our twins room. They chit-chatted for quite a while and took a long time to go to sleep. They knew we were there. Nobody tried getting up. We used the time to catch up on our reading.
Night 2: Followed protocol. My husband camped outside of their door for a few minutes then went and hung out in our bedroom, which is close enough to get them back to bed quickly, but far enough away they knew we weren't right there. Dylan got up once. Hubby walked him back to his room without a word. He cried for about 5 minutes and finally went to sleep.
Night 3: This night was pretty much the same as night 2, except we didn't camp outside their door at all. One little sneaky boy tried to get out of bed once.
Night 4 and beyond… Nobody out of bed after bedtime. Success!
Do you have a little one that likes to escape bed at night? Which of the above keys do you think is vital to seeing bedtime success?