You could go to the store and pick out virtually anything for my 5-year-old and he'd be happy. But when I'm shopping for other kids his age, it's hard to know what they already have. I sought to fill this Christmas guide with some unique ideas that the kids on your Christmas list likely wouldn't have. You'll find gifts that educate, inspire, and excite!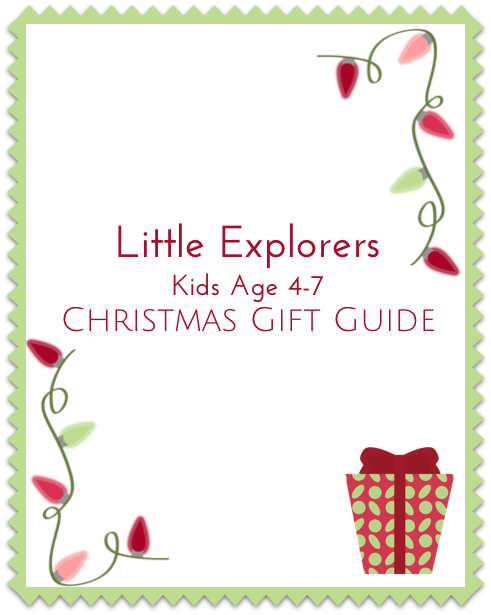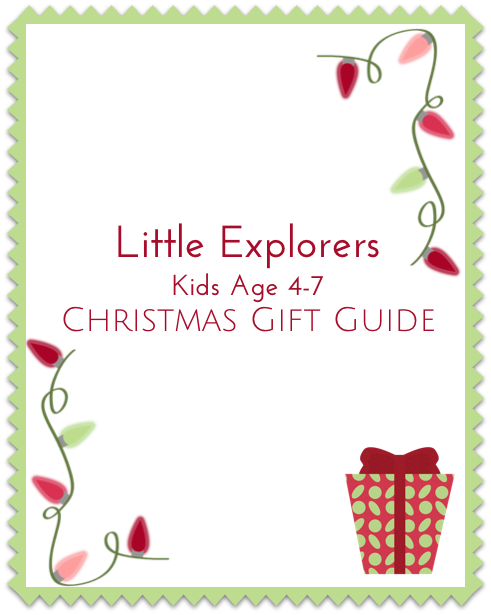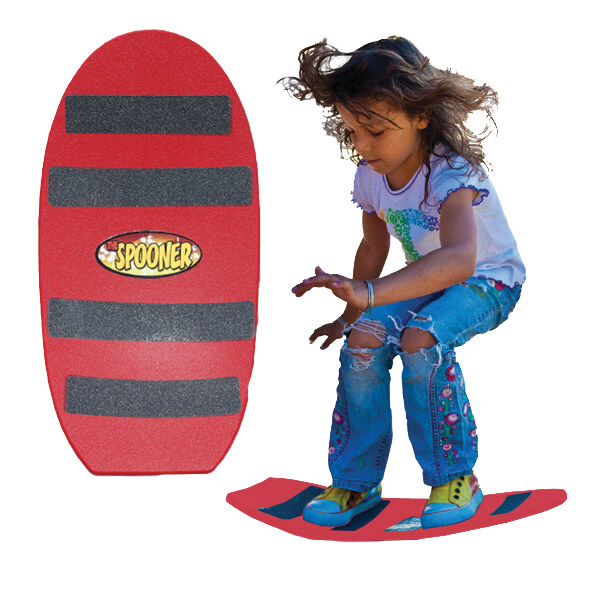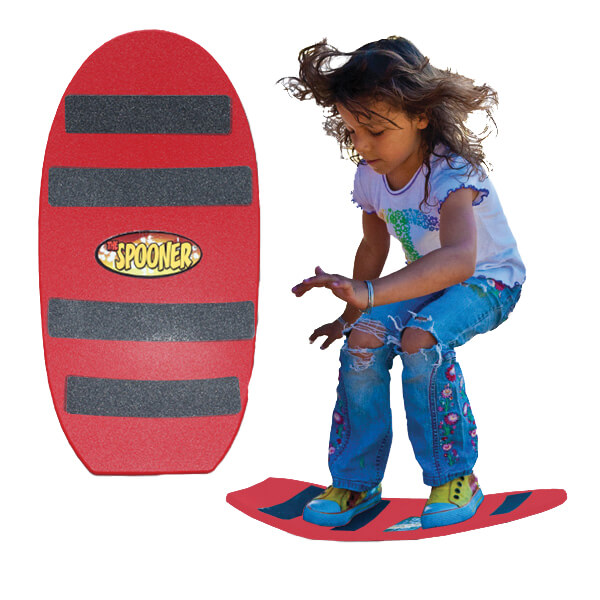 Our kids have loved jumping on their new spooner board, spinning around and rocking back and forth. Spooner boards are great if you want to help improve your kids' stability and balance, especially if you want your kids to take up board sports, like skateboarding, snowboarding, or surfing.
Spooner boards are relatively new on the scene (a 2007 invention), but they have caught on around the world and are routinely voted one of the best toys for kids. Our kids are relatively young, so the spooner board is a great way to give them confidence and gross motor skills. Even our two-year-old twins like sitting on it and being spun around. JM Cremp's boards are heavy-duty: one board will last a child's entire young life. Kids can use the spooner to stand, sit, spin, rock, tilt, flip, slide, and wobble. A fun and unique gift your kids will enjoy for years!
.
from Erin Svejda – Independent Simply Fun Consultant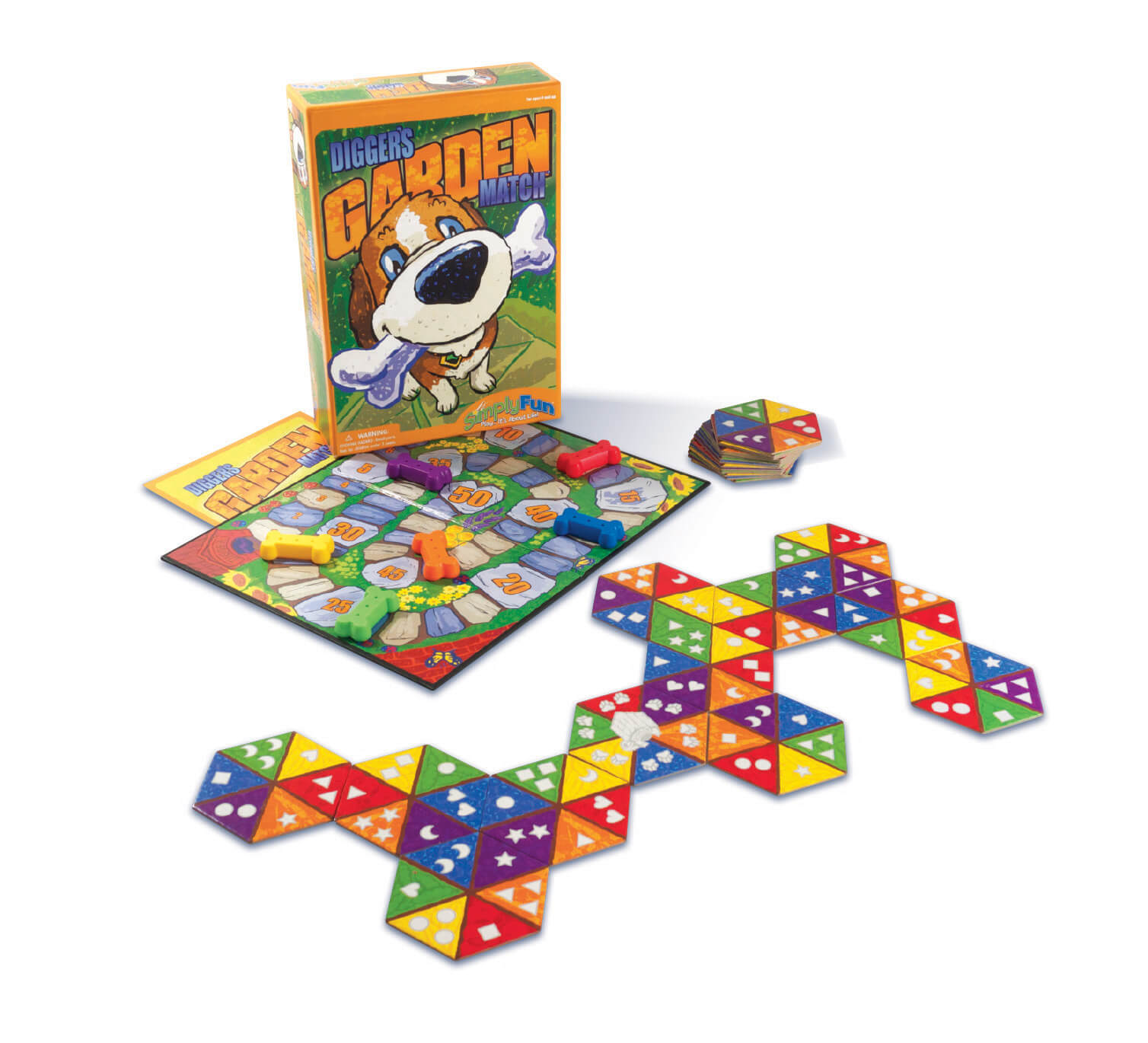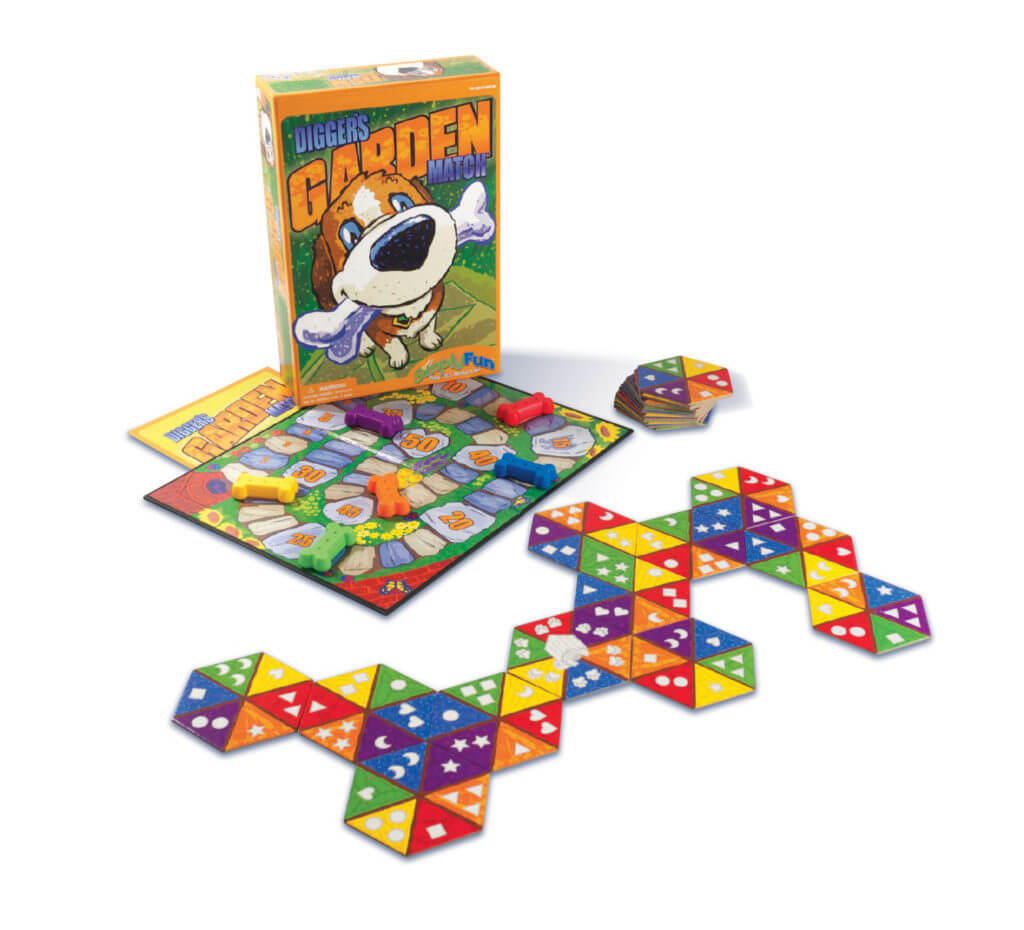 With the age-spread we have, it is tough to find a game most of us can play together, but Digger's Garden Match is enjoyable to all of us—our five-year-old, our nine-year-old, and the adults as well. It is a simple game using hexagon-shaped tiles, matching shapes and colors. The premise of the game is simple enough for a preschooler to grasp, but involves an attentiveness that keeps even older players on their toes.
This game is a great way to reinforce counting, names of colors, and shapes. The more sides of your tiles you match with other tiles, the more points you get. Digger's is a great example of Simply Fun's mission: creating smarter kids and stronger families through the power of play. This game is quickly becoming a household favorite.
.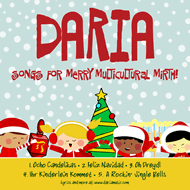 Our kids love listening to music in their room, and during Christmastime, we usually hear them blaring holiday tunes. This season we've introduced Daria into their rotation of CDs. Daria, an internationally known folksinger, has traveled the globe to spread around the music of other cultures. Daria's holiday album, Songs for Merry Multicultural Mirth, is no exception.
On this five-song album, Daria presents both Christmas and Hanukkah songs, sung in English, Spanish, Judeo-Spanish, and German. If you are looking to add a little multicultural color to your holiday traditions, Daria's music is a great place to start. (Her store also features some world instruments like Indian ankle bells, gourd shekeres, and donkey jawbone rattles!) The CD would make a nice stocking stuffer or just a great album to buy for the whole family before Christmas so you can listen to it as a family leading up to the holiday.
Daria is currently running a special: for just $5 you can receive the digital download of the album, plus song sheets, multicultural notes, and multicultural holiday activities!
.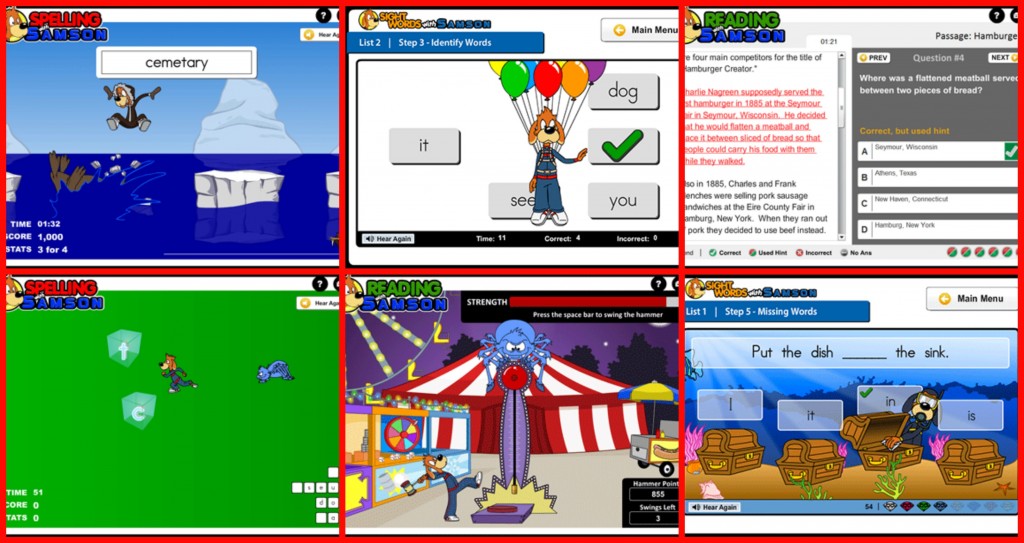 One of the things we have done with Christmas in the past is keep gifts simple—one fun gift, one educational gift, and one functional gift. Samson's classroom would fall into the educational gift category, but, most kids would have fun with it! If your kids are anything like ours, any kind of learning game online is fun because it's on the computer.
Samson's Classroom is software designed for young readers (grades K-5). It has three different components: spelling, sight words, and reading. It's an affordable program and can run on any computer with internet access. If you're looking to give your child something they can learn from, check out Samson's Classroom.
.
"Mommy…Why?" A Titus 2 Story & Activity Book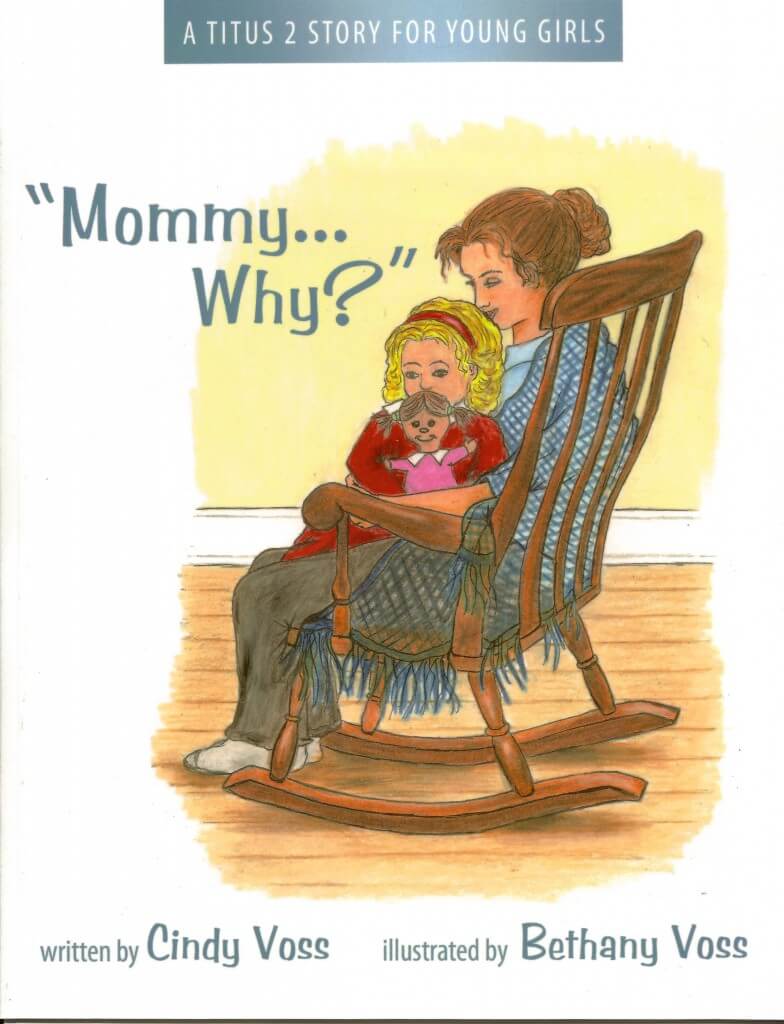 Mommy…Why? is a story about a young girl, who asks questions about why her mom does the things she does. Why is she kind when others are not kind to her? Why does she dress modestly? Why does she put her husband first? It's a story to help teach young girls the importance of the values laid out in Titus 2.
I don't have daughters, I have sons. But, I do have four lovely nieces that I'm sure would enjoy this book and the accompanying coloring/activity book. The coloring book has each of the pictures that are found in the storybook, except they are in outline format so kids can color them themselves. In the back of the book are a word search, connect the dots, color by number, and other activities.
Right now, Keepsake Curriculum is offering the coloring/activity book free with the purchase of Mommy…Why?
.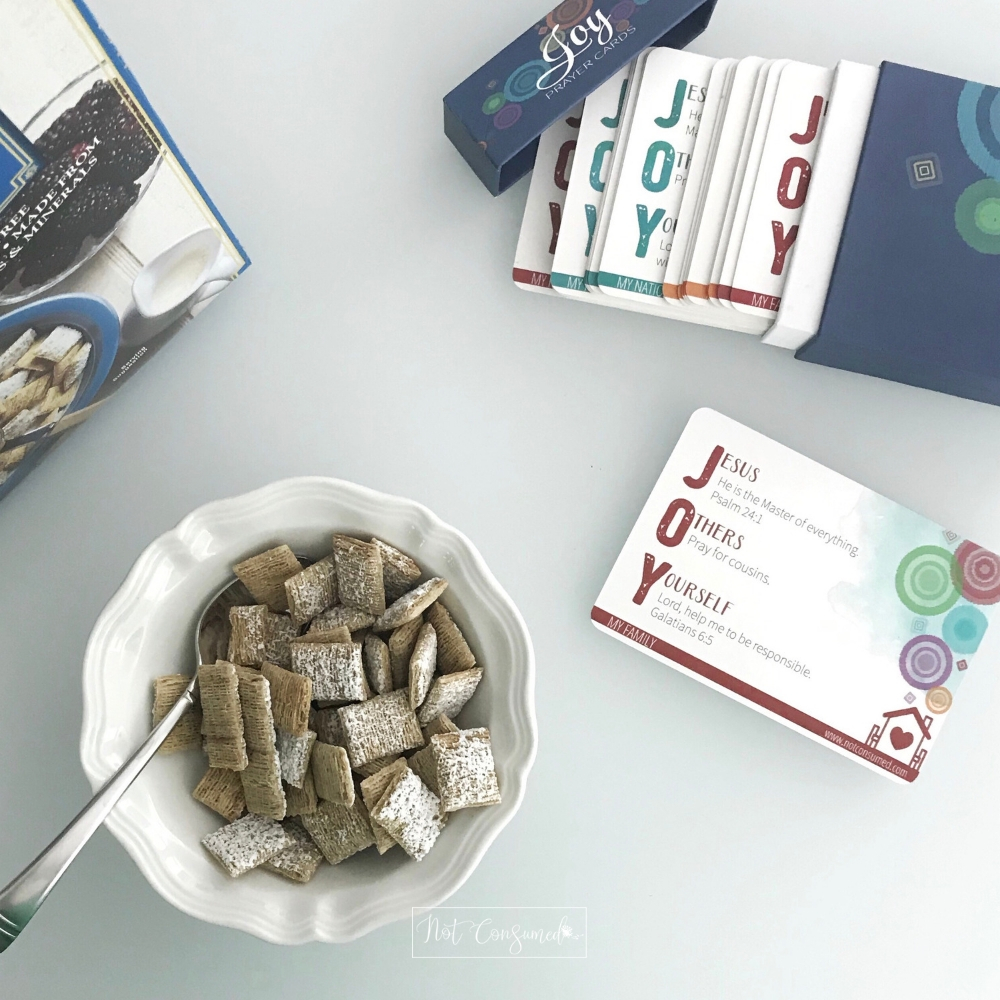 As Christian parents we are always looking for simple tools that help our kids grab on to Scriptural principles, and JOY Prayer Cards are perfect for this. These use the acronym J.O.Y. to give children a simple outline for their prayers: Jesus, Others, Yourself. On each 4×6 card is written (1) a statement about Jesus from the Bible to be spoken as a praise to God, (2) a direction to pray for someone specific (like a parent, friends, the President, the persecuted church, a pastor, etc.), and (3) a short prayer for oneself based on a Bible passage.
Using these cards would work for both family prayers or for a child's personal time of devotions. They are short, simple, and directive, making it easy for the youngest child to understand. There are 28 cards in all, one for each day of the week, for four weeks. Plus, the acronym JOY serves as a constant reminder to them that they should be taking joy in God through prayer. Be sure to grab these cute, inexpensive, printable cards to stuff in your child's stocking to help them experience true joy this coming year!