My family is currently in love with this creamy balsamic vinaigrette. Since we've been transitioning our family towards healthier eating, one of the things I've started doing is making all of our own salad dressing.
Salad dressing from the store is full of all sorts of nasty things: high fructose corn syrup, sugar, soybean oil, and canola oil (just to name a few). But this creamy balsamic vinaigrette has none of the nasty ingredients and big BOLD flavor!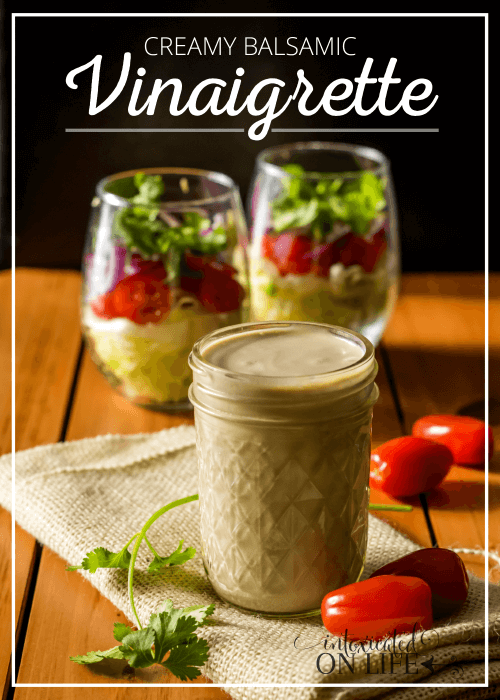 This creamy balsamic vinaigrette recipe is enjoyed by everyone in the family, but it is currently Luke's favorite dressing. It's also a great way to use MCT oil.
"MCT" stands for Medium Chain Triglycerides. This is a type of fatty acid that's found abundantly in coconut oil and palm kernel oil (and human breast milk…but most of us don't keep that on tap all the time).
MCTs are highly water soluble, so they can be absorbed through the small intestine wall where they're transported to the liver. They skip the lymphatic system, which is where most fatty acids are processed. Our bodies break down and utilize MCTs almost immediately. As such are not stored like other fats.
There are numerous health benefits of MCTs. They do lots of cool things like…
Increasing energy (yes, please!)
Clearer thinking (and some evidence suggesting it can increase the brain health in Alzheimer's and dementia patients)
Boosting your metabolism (who doesn't need that?)
Promoting intestinal healing
and more…
Needless to say, I like MCT oils and try to get them in the form of coconut oil, but also like to include some concentrated MCTs in my diet from time to time. MCT oil is nice to use in salad dressing because it's flavorless and doesn't overpower the other flavors like sometimes other oils can do. Sometimes I also throw a tablespoon or two into a smoothie or protein shake for a little extra boost!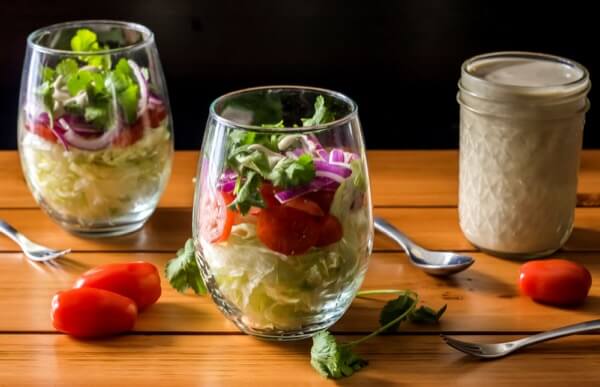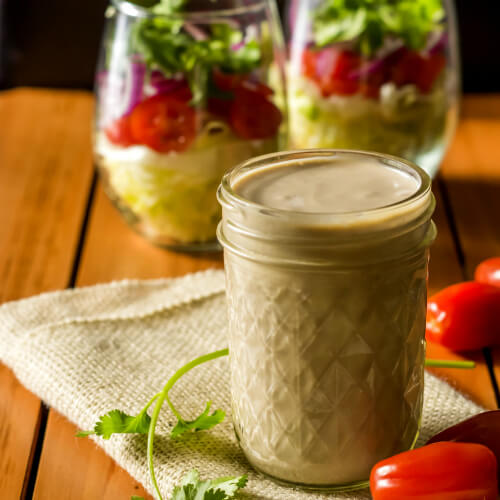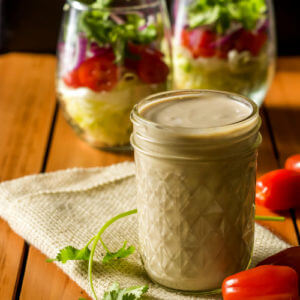 Print
Creamy Balsamic Vinaigrette Recipe
The whole family will love this creamy, bold flavored salad dressing which is full of added health benefits thanks to MCT oil.
Ingredients
4

cloves

garlic

crushed

1/4

cup

mayonnaise

check out my recipe

2

tablespoons

lemon juice

1

teaspoon

dry mustard

1

packet

Sweetleaf Stevia

2

teaspoons

sea salt

1/2

cup

balsamic vinegar

3/4

cup

MCT Oil

if you don't have MCT oil, substitute with light olive oil
Instructions
Mix all ingredients until there are no clumps and drizzle on your favorite salad!
Nutrition
Serving:
2
Tbs
|
Calories:
163
kcal
|
Carbohydrates:
2
g
|
Protein:
1
g
|
Fat:
17
g
|
Saturated Fat:
2
g
|
Cholesterol:
2
mg
|
Sodium:
420
mg
|
Potassium:
16
mg
|
Fiber:
1
g
|
Sugar:
2
g
|
Vitamin C:
1
mg
|
Calcium:
5
mg
|
Iron:
1
mg
Word of Caution…
Don't go too crazy gangbusters on the MCT oil if you've never used it before. If you do, you might find yourself running frantically to the bathroom. Because of the way MCT oil is digested, it can cause some tummy issues if you eat too much at a time and before your body gets used to it.
So a few tips…
Make sure to get a good quality MCT oil that is higher in the C8 fatty acids as these are easier on the digestive tract.
Start out slow. Don't start by dumping 2 Tablespoons in a smoothie, maybe just a couple teaspoons. Gradually increase your dose. You can use more of the salad dressing though since the MCT oil is diluted with other ingredients.
Eat protein when you have MCT as many have found it tends to help with these issues. So go ahead and put a steak on your plate to eat alongside your salad and creamy balsamic vinaigrette!
I hope the word of caution didn't scare you away! MCT oils are fantastic to incorporate into your diet, just don't go too crazy.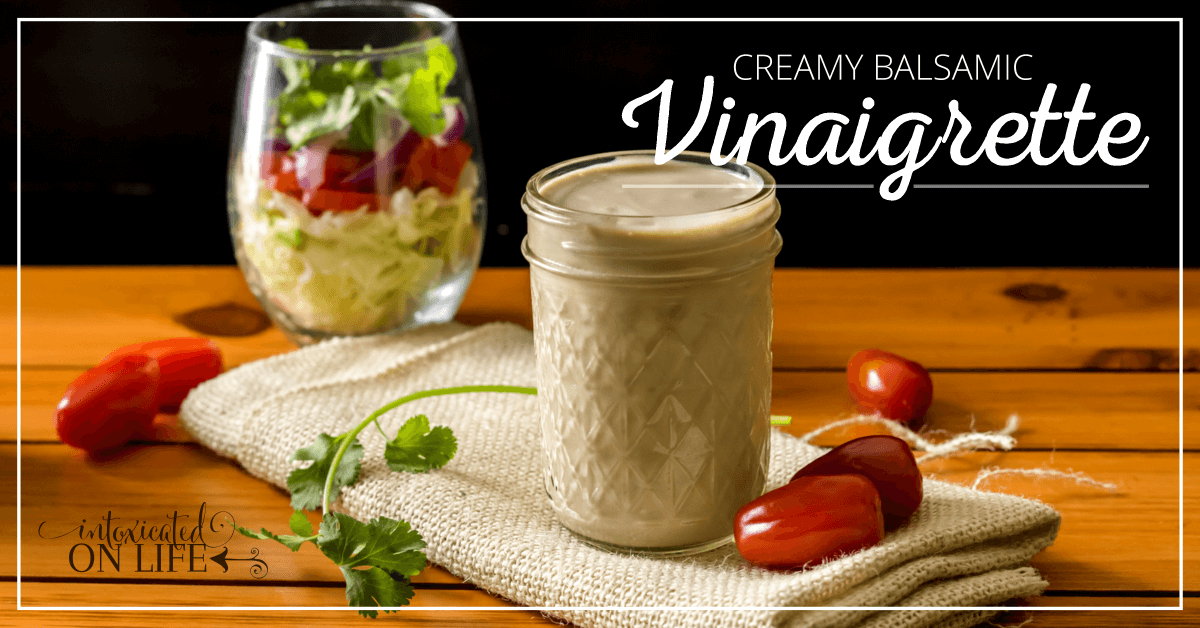 More Homemade Salad Dressing Recipes: