While I absolutely adore going to my kids basketball games and watching them have fun playing with their teammates, I am so glad that today (as of this writing) was the last game of the season. Between the practices and games, it really makes for a busy few months in our family.
During those times, it's important I have some meals that are very easy to throw together. I rely a lot on my slow cooker and also on freezer meals during this time. But having a few other entrees that can be thrown together without much foresight is always good too.
Enter: Easy, Paleo Honey Lemon Chicken.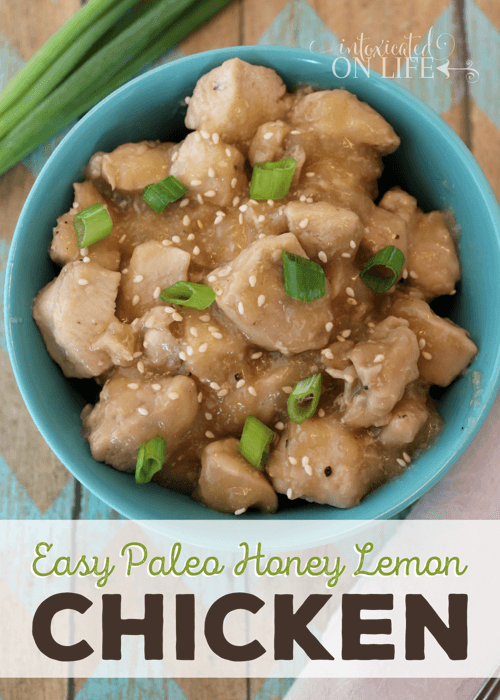 This recipe is so easy, that even my 11-year-old son, who's been learning to cook, can make it. This is a double bonus. If I'm busy with other things around the house, I can let him take over dinner for the evening!
If you're looking for a good source of grass-fed meat,
Butcher box
has high-quality meat that they will deliver right to your door.
If you use this link to Butcher Box, you can get $15 off your first box and FREE bacon(!!)
.
Paleo Honey Lemon Chicken: Special Ingredients
Some of the ingredients in this recipe you might not be familiar with. Let me give you the low-down.
Coconut Aminos: If you don't have coconut aminos on hand, you can substitute soy sauce or Braggs liquid aminos. We like to keep soy at a very minimum around our house and find the coconut aminos to be a fantastic substitute for stir fry and marinades.
Arrowroot Powder: Use this starch to thicken your honey lemon sauce. If you don't have these on hand cornstarch can be used. If you're trying to decrease or eliminate grains, grab a bag of this to have on hand for thickening any of your sauces in place of flour or cornstarch. Be sure not to heat your sauces for too long, as this can cause the arrowroot powder to break down.
Easy, Paleo Honey Lemon Chicken
Ingredients
1.5 pounds boneless, skinless chicken breasts, cut into bite-sized pieces
3 Tablespoons coconut aminos
2 Tablespoons rice vinegar
salt and pepper to taste
1 Tablespoon coconut oil
Honey Lemon Sauce Ingredients
3/4 cup chicken bone broth or stock
1/4 cup fresh lemon juice
3 Tablespoons honey
2 Tablespoons arrowroot powder
Zest of 1 lemon
Pinch of ground ginger
Optional toppings
Toasted sesame seeds
Thinly-sliced green onions
Extra lemon zest or lemon slices
Instructions
Start off by making a quick marinade, simply combine the chicken, coconut aminos and rice vinegar to a large ziplock bag, and toss until the chicken is evenly coated. Refrigerate for at least 10 minutes, or up to 8 hours.
When you are ready to cook the chicken, drain and transfer to a separate plate. Season the chicken on both sides with a few generous pinches of salt and pepper. In a separate bowl, whisk the honey lemon sauce ingredients together until combined.
Heat oil in a large sauté pan over medium-high heat. Add the chicken and sauté for 5-7 minutes or until it is cooked through and no longer pink inside, stirring and turning the chicken occasionally for even cooking. Transfer the chicken to a separate plate with a slotted spoon.
Pour the (whisked) honey lemon sauce into the empty sauté pan. Cook over medium heat for 2-3 minutes, or until the sauce thickens. Feel free to also season with extra salt and pepper, or extra honey or lemon.
Add the chicken back into the pan and toss until it's evenly coated with the sauce. Remove from heat and serve the chicken immediately, topped with optional toppings if desired. Serve over quinoa or riced cauliflower.
What are your easy, favorite go-to recipes for busy evenings?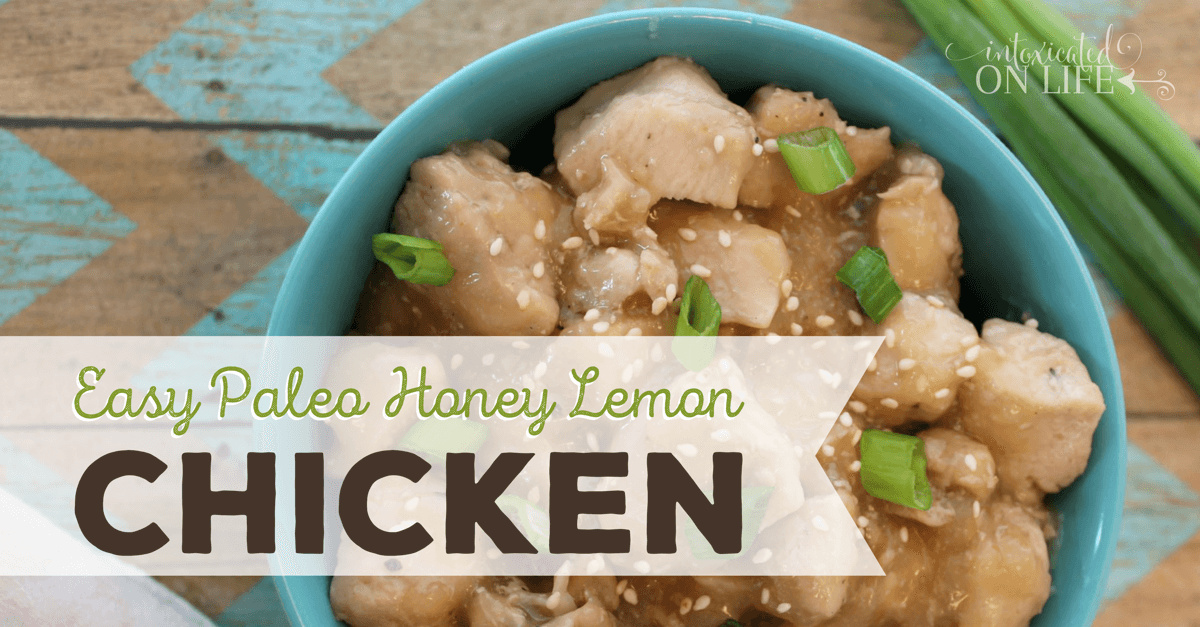 Sharing at The Modest Mom Blog, Written Reality, Mom's the Word I Love to Hear, Create with Joy, Eat Drink & Be Mary, Full Time Mama, Pint Sized Baker, Raising Homemakers, Giving Up on Perfect, Saving 4 Six, Juggling Real Food and Real Life, Pam's Party & Practical Tips, and Denise Designed.