If you've ever bemoaned the fact, as I have, that the holidays mean lots of off-limit foods, this article is for you.
If you look at your family Thanksgiving table each year, and realize that most of the dishes are filled with gluten and you'll have to pass them by, this article is for you.
Looking for more gluten-free recipes and resources? This Everything Gluten Free page is a library of everything gluten free we've worked on.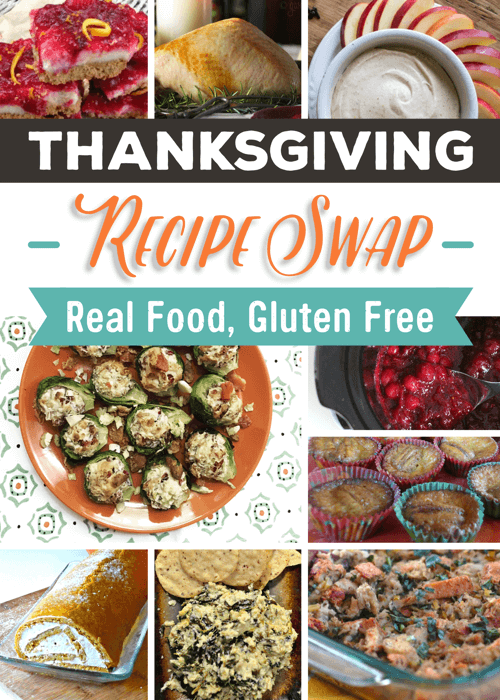 This year, I've partnered with several bloggers to bring you recipes that are made with real-foods. Recipes that are gluten-free, but still delicious. I hope you enjoy the new spin on these traditional favorites!
Appetizers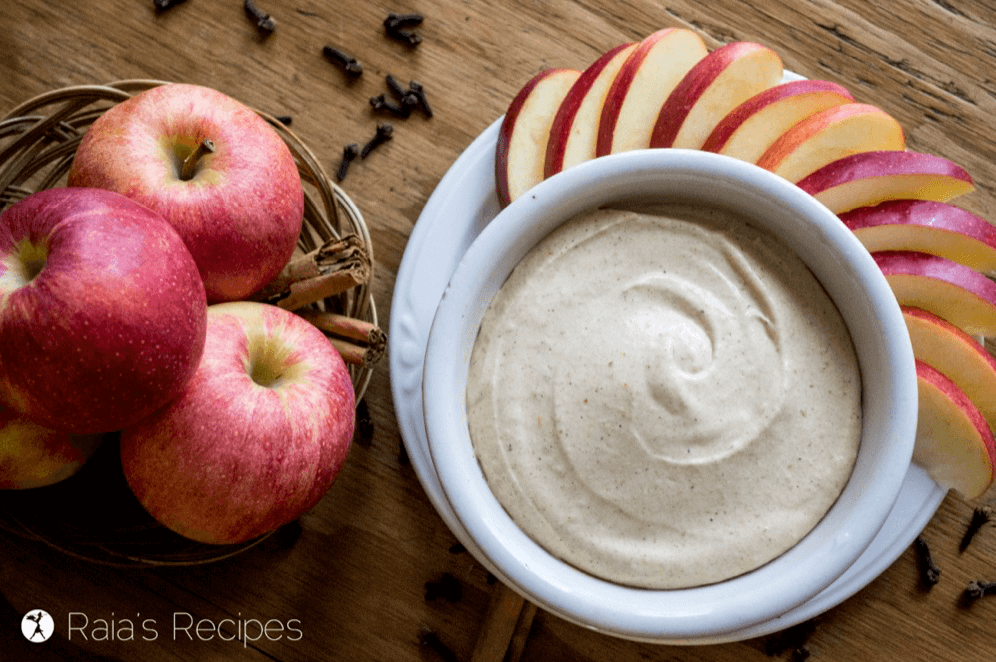 Sweetened with honey and lightly spiced, there's no need to feel guilty digging into this sweet, dairy-free dip with your favorite apples, grapes, or crackers!
This perfect warm goat cheese artichoke dip is a great start for your Thanksgiving feast.
These brussels sprouts are filled with a cranberry and pecan spread, and then roasted to a crisp coating. Perfect for a tasty and festive appetizer!
A mini-version of a holiday favorite! Everyone can grab their own cheese ball and enjoy.
This beautiful, festive cheeseball is a great addition to the start of any meal.
This is a great "bread" alternative for those looking to avoid gluten and all grains.
Turkey & Side Dishes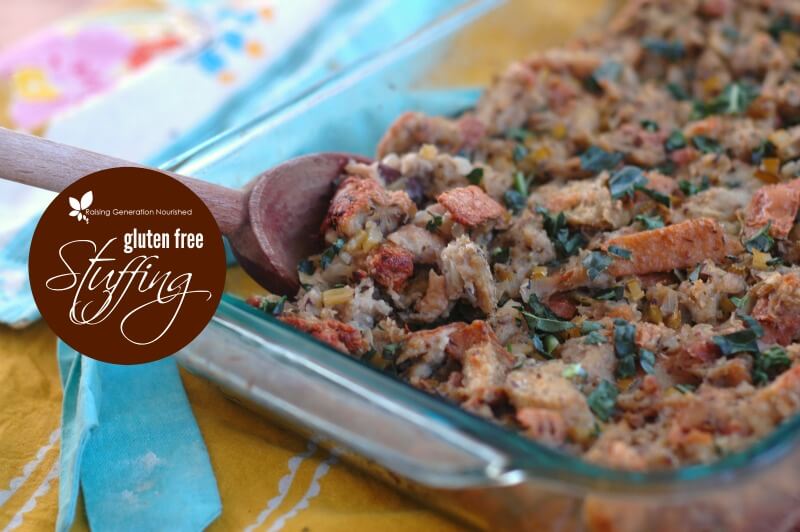 This perfect roast turkey breast recipe is so simple and makes delectably moist white meat—even my pastor who doesn't like turkey breast loved it!
A gluten- and dairy-free side dish that is simple and quick for Thanksgiving.
All the sage herbed flavors of Thanksgiving in a real food stuffing for your big meal!
Ditch the canned stuff for this homemade cranberry sauce that's made with just three ingredients!  Oh yeah, did I mention that it's super easy too (and when you've got a big family coming over for Thanksgiving, easy is good).
A great additional to any holiday meal, these brussels sprouts have a fantastic flavor to help round out your dinner. As a bonus, they are naturally gluten and dairy free as well!
Desserts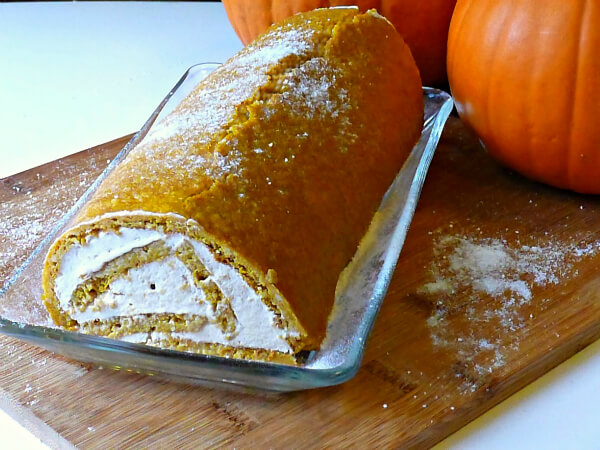 A decadent grain-free pumpkin roll amped up with extra protein. It will leave you feeling full without the blood-sugar spike and drop you'd get from the traditional pumpkin roll. Includes a dairy-free option!
This grain-free, refined sugar-free, no-bake dessert delicious is sure to impress!
These super delicious cookies are super easy to throw together. What's better, they actually taste better the next day, so you can make them ahead!
Make these delicious treats with just five simple, real food ingredients!
Sweet + tart with a buttery + flaky crust. These bars are a lovely addition to any holiday dessert table.
This recipe isn't the most popular one on my website for no reason! You'll love this delicious pumpkin cake topped with rich cream cheese frosting.
A dairy-free cheesecake? Well, I suppose without cream cheese, it isn't technically a cheesecake, but you won't be able to tell the difference. This creamy, decadent cheesecake is sure to please.