I'm quite sure, the age old question " what should I make for dinner?" has been a dilemma for families since the dawn of time!  Add in limited time, and specific diet and that challenge is taken to another level. Preparing keto meals at home doesn't have to be complicated though! 
This list of more than 40 30-minute keto dinner recipes that can be prepared in 30-minutes or less is sure to kick meal planning blues to the curb. With a variety of recipes that include zucchini pasta, seafood, beef, chicken, and pork, sticking to a keto diet can be easier than ever. 
Use this compilation of 30 minute keto dinner recipes to build a base of delicious meals you and your family can keep coming back to.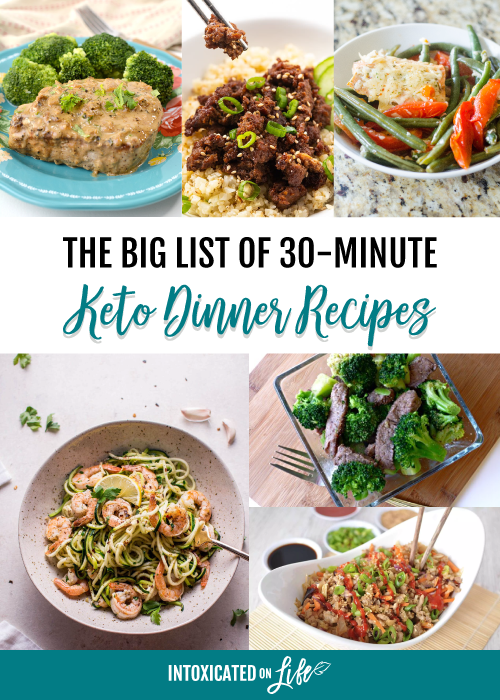 30 Minute Keto "Pasta" Recipes
Cutting back on carbs can be tricky, especially when pasta is so delicious. You don't have to completely eliminate pasta meals to stay on your keto diet though. Substitute zucchini noodles (or zoodles,) for traditional flour-based pasta, and keep on enjoying your favorite (and some new!) pasta dishes.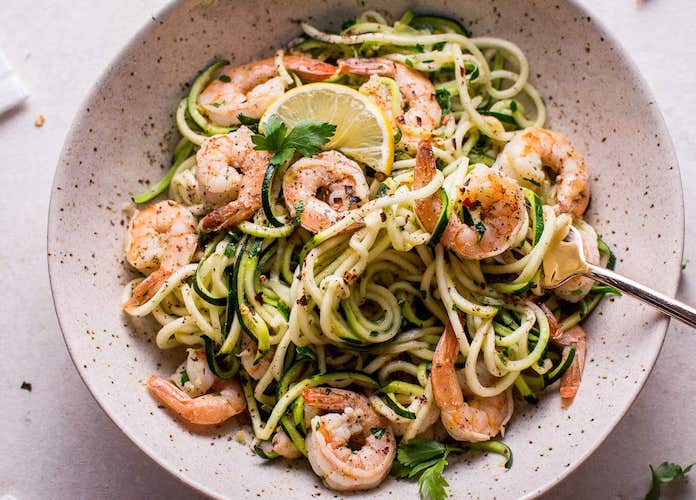 Zucchini Zoodle Aflredo from Wholesome Yum
One Pan Mongolian Beef Zoodles from Life Made Sweeter
Garlic Butter Turkey Meatballs with Lemon Zucchini Noodles from Eat Well 101
Keto Garlic Gnocchi from The Primitive Palate
Garlic Shrimp Zoodles from Salt & Lavender
Zucchini Pasta with Chicken and Pistachios from Happy Body Formula
Chicken Alfredo with Spaghetti Squash "Noodles" from The Gunny Sack
30 Minute Keto Soup & Stew Recipes
Soups and stews are a great way to enjoy a meal that is both satisfying, and hearty, while easily adhering to keto guidelines.
Chicken Vegetable Soup from Low Carb Maven
Hearty Chili from Perfect Keto
Broccoli Cheese Soup with Bacon from Intoxicated on Life
Cheeseburger Soup from I Save A to Z
Creamy Cauliflower Chowder from My Food Story
30 Minute Keto Fish & Seafood Recipes
Seafood is a great protein alternative to the meats that families typically enjoy in meals at home. Besides offering an excellent source of protein needed in keto diets, seafood offers the added benefit of amino acids, vitamins, and minerals needed for a healthy diet in general.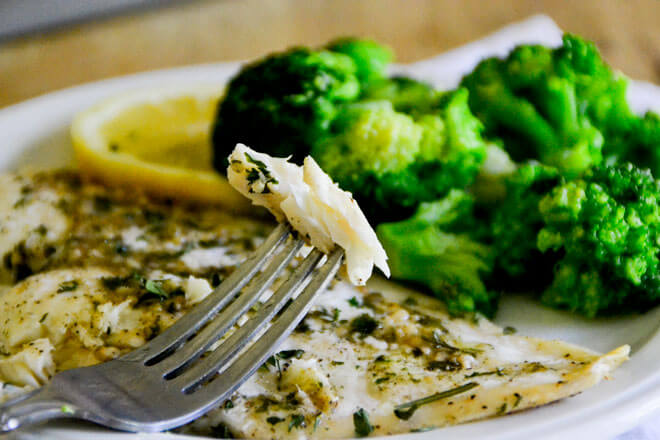 Easy Baked Fish with Lemon Butter Sauce from Intoxicated on Life
Parmesan Salmon and Veggies from Intoxicated on Life
Blackened Broccoli & Shrimp from Intoxicated on Life
Blackened Salmon with Avocado Salsa from Closet Cooking
Buttered Cod in a Skillet from Valentina's Corner
Tuna Cakes from I Save A to Z
Shrimp and Sausage Skillet Meal from Paleo Newbie
30 Minute Chicken Recipes
Great in wraps, glazed, or even simply fried, chicken is an excellent source of protein. Since chicken is such a lean meat to cook with, recipes utilizing this ingredient allow for the addition of extra, healthy fats without being too fatty. Cheese, avocado, nuts, coconut oil, and eggs are all fantastic sources of fat that pair well in keto chicken recipes.
Chicken Fajita Lettuce Wraps from Intoxicated on Life
Easy Mozzarella Chicken from Cafe Delites
Creamy Tuscan Garlic Chicken from The Recipe Critic
Cheesy Chicken Parmesan Casserole from Ketovale
Keto Fried Chicken from Savory Tooth
Creamy Parmesan Carbonara Chicken from Cafe Delites
Easy Cashew Chicken from Keto Connect
Chicken Taco Lettuce Wraps from Gimme Delicious
Mustard-Glazed Oven Baked Chicken Thighs from Unsophisticook
Sesame Chicken from Tasteacholics
Kung Pao Chicken from Life Made Keto
Easy Baked Enchilada Chicken from Eating on a Dime
One Skillet Chicken with Lemon Garlic Cream Sauce from Little Spice Jar
Instant Pot Lemon Chicken from Life Made Sweeter
30 Minute Beef Recipes
A versatile meat that is great in dinner recipes, beef is great in both classic meals and new dishes that your family will love to discover. As a great source of iron and zinc, beef is a satisfying and healthy choice for keto meals.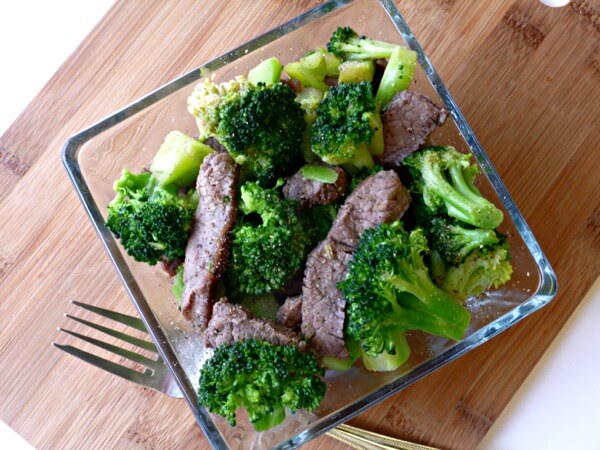 Broccoli & Beef Stir Fry from Intoxicated on Life
Korean Ground Beef Bowl from Wholesome Yum
Philly Cheese Steak Skillet Dinner from Eating on a Dime
Chili Lime Steak Lettuce Wraps from Life Made Sweeter
Beef and Cabbage Stir Fry from Budget Bytes
Salisbury Steak with Mushroom Gravy from I Breathe I'm Hungry
Easy Keto Chili Casserole from Ditch the Carbs
Mexican Zucchini and Beef Skillet from Low Carb Yum
30 Minute Keto Pork Recipes
Pork is another high-protein meat that is great for being an adaptable ingredient used in keto cooking. Pork chops, wraps, and casseroles can all benefit from the variety that pork brings when trying to create a variety of meals.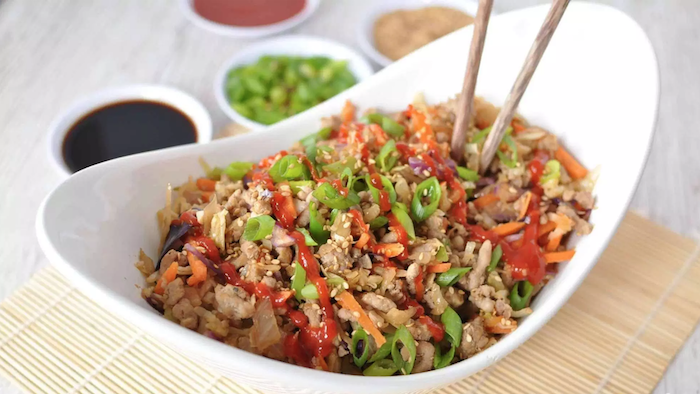 Bacon and Mushroom Smothered Pork Chops from Julia's Album
Pork Chops in Parmesan Cream Sauce from Mom Foodie
Pork Egg Roll in a Bowl from Peace, Love, and Low Carb
Loaded Cauliflower Casserole with Bacon from Low Carb Maven
Parmesan Dijon Pork Chops from 730 Sage Street