When I first began using coconut flour, more food ended up in the trash than in my family's tummy. In fact, I was so dicouraged by trying to bake with coconut flour that I made playdough out of it just to dwindle down my 4 lb bag.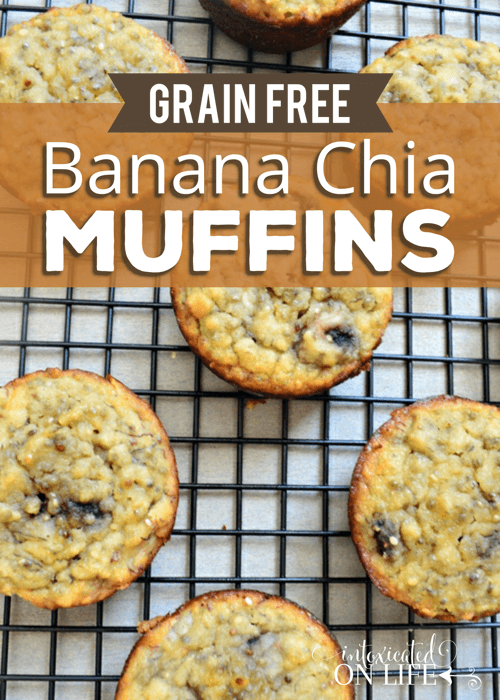 My bag of coconut flour just sat week after week in my cupboard until one day when a last minute playdate was scheduled. My friend just had a baby and even though I had a baby gift all ready to go, I felt like I should bring food. Since I didn't have enough time to throw a dinner together – I thought of the next best thing, muffins.
Rummaging through the cupboards, all I found was my monstrous size bag of coconut flour. I decided to give coconut flour one more chance. The worst that would happen is that I wouldn't have any muffins to take to my friend. To my delight, fluffy moist raisin flavored muffins turned out to sheer perfection. My friend RAVED about the muffins.
From that point on, I officially became a fan of coconut flour. The more I bake with it the more I fall in love with the taste and texture of the flour.
Grain-Free Banana Chia Muffins
Yield 14 muffins
Ingredients
1 cup coconut flour
1 cup flax milk or other nondairy milk substitute
2 ripe bananas sliced
1/2 cup honey
6 eggs
4 tbsp. coconut oil (melted)
4 tbsp. chia seeds
4 tsp. vanilla
1 tsp. baking soda
1/2 tsp sea salt
Instructions
Preheat oven to 350 degrees.
In a large mixing bowl, add milk, eggs, honey, vanilla and oil. Mix well.
In a separate mixing bowl, add coconut flour, baking soda and sea salt. Mix well.
Add coconut flour mixture into wet baking mixture and stir until uniformed.
Slice bananas and measure chia seeds and add into the mixture. Mix until the banana slices get semi mushy.
Fill muffin mixture in 14 greased muffin tins or cupcake holders (muffins will rise so no need to fill the muffin tin to the top).
Bake 20-22 minutes until lightly brown and fork clean.
Be prepared for these warm and sweet Banana Chia Muffins to knock your socks off. You will experience fluffy banana bread heaven with every bite.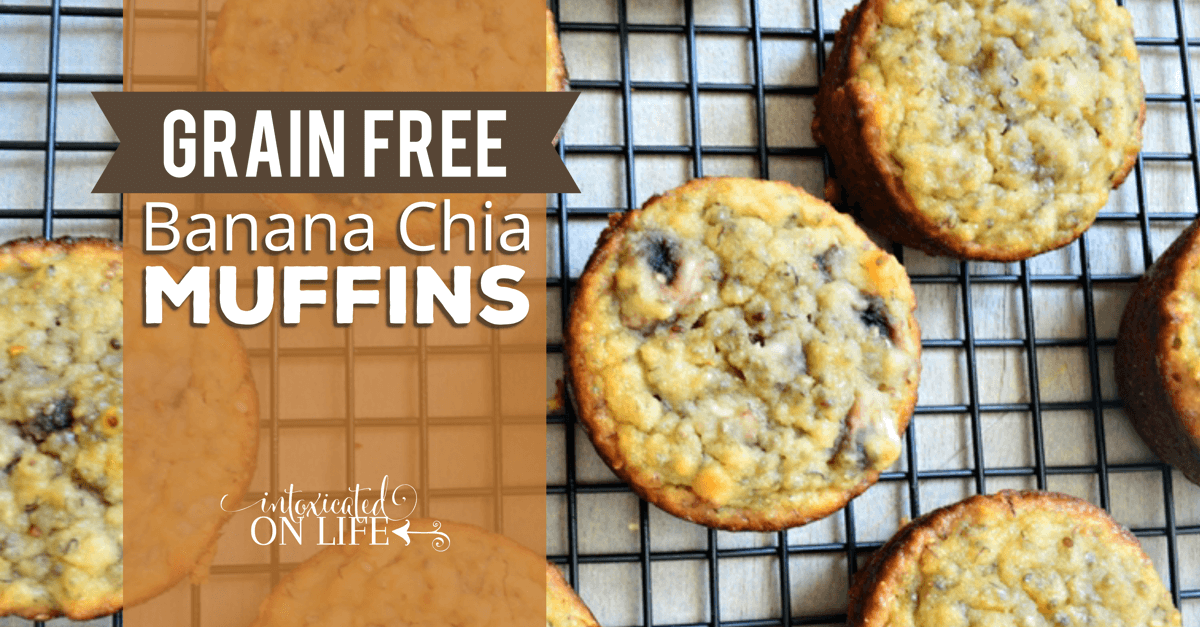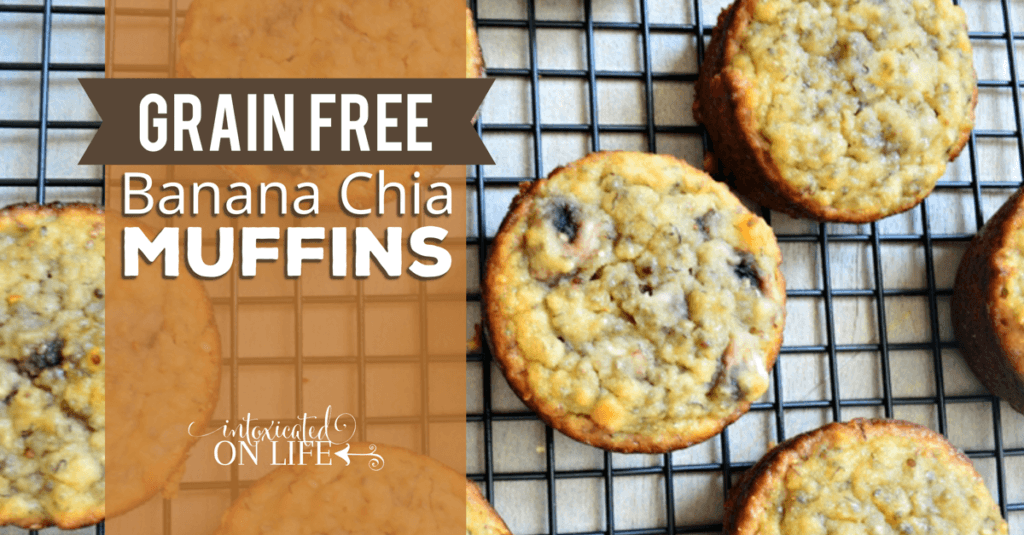 Need some more tasty, kid-friendly breakfast ideas?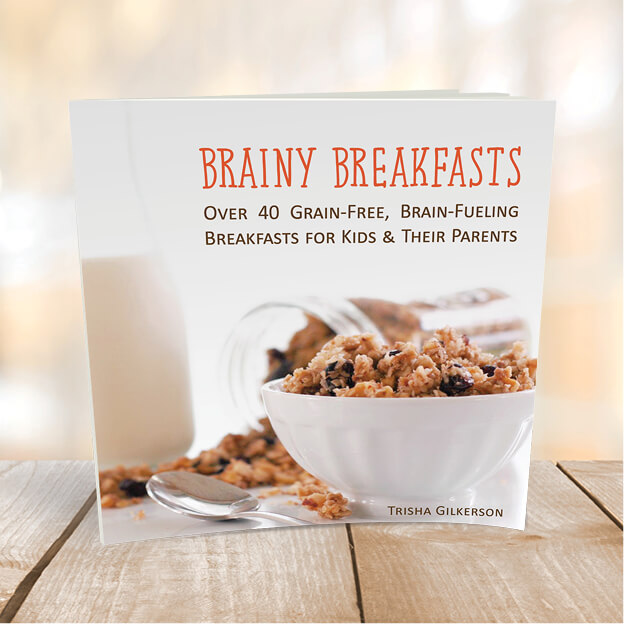 Check out our cookbook Brainy Breakfasts – it's filled with over 40 grain-free, brain-fueling breakfast recipes to keep things new and exciting! It's available as a downloadable or softcover book. You won't run out of healthy, tasty breakfast recipes anytime soon with this cookbook ?
---
Allison is the creator of kalecuties.com, a wife, mother of 2, and follower of Jesus. I love  vintage/ farmhouse decor, road trips, shopping, thunderstorms during the day, a good  book, exercising, and experimenting in the kitchen especially when I don't have to  clean it up. Connect with me more on Facebook,  Pinterest, and Twitter.