I you ask Bradley what his favorite subject is, he will unequivocally declare it to be history. And why not? History is like adventure. When you study history your imagination is opened up to times and places that you could have never thought up on your own.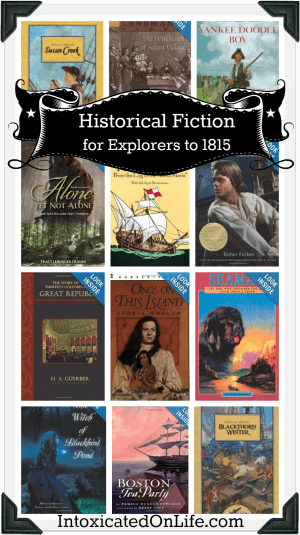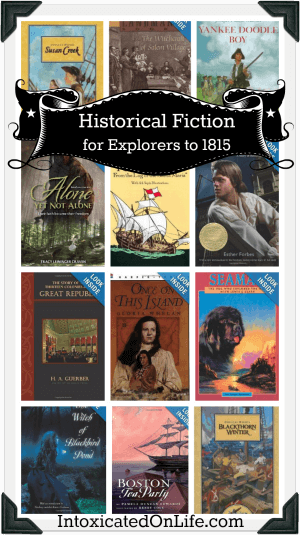 This year, we are using once again the Veritas Press self-paced online history program. We've written before about how well done this history program is. It's incredibly engaging. On top of this history program, we believe that reading plenty of historical fiction also livens up a history program and ignites the imagination. Below is the list of historical fiction that we'll be using this year to accompany the "Explorers – 1815" Veritas Press history program.
In addition to these books, we'll also be using The Story of the Thirteen Colonies & the Great Republic by H. A. Guerber throughout the year. Though this isn't a book that is recommended by Veritas Press, I've read numerous reviews explaining how beautifully it works with this Veritas Press program.
When you add this to his literature books, he'll have quite a hefty reading list this year, but I know he'll rise to the occasion and enjoy every book!
Do you incorporate historical fiction into your history program? Have your children learned to love history? If they haven't, I recommend bringing the events to life with some good books!