Ladies, being a homemaker is a lot of work. But I don't need to tell you that. You live it. Whether you're a stay-at-home mom, work-from-home mom, or work-away-from-home mom, you understand the challenges and demands of keeping a home. I want to you to be encouraged. I want to be encouraged. That is why I'm so happy to announce the launch of the Homemaking from Scratch online conference.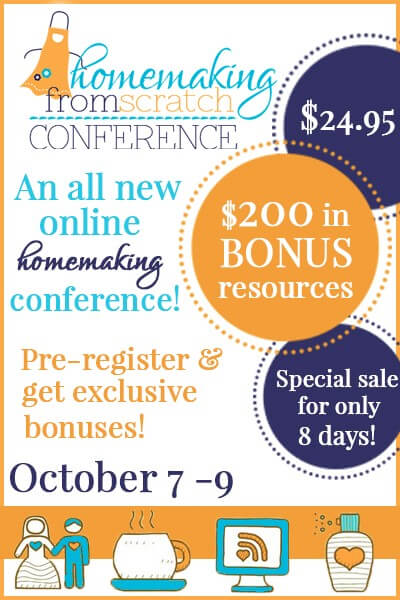 I was so honored to be included in the list of speakers asked to be part of this online conference, but more than that, I can't wait to learn from the other speakers. There is still so much for me to learn and so many areas of my life that I can grow. I pray that God will work through the speakers to encourage, stretch, and grow each of as we listen.
Homemaking from Scratch: Conference Topics
We all know the demands of our busy days. Attending an online conference is the perfect solution. This type of conference will allow you to listen live, or listen to the conference later and push pause whenever you need.
You and I will be blessed to list to some fantastic speakers and authors addressing a range of topics important to the homemaker ranging from spiritual life, healthy homemaking, cleaning, routines, hospitality, and more! Check out the complete list of titles below: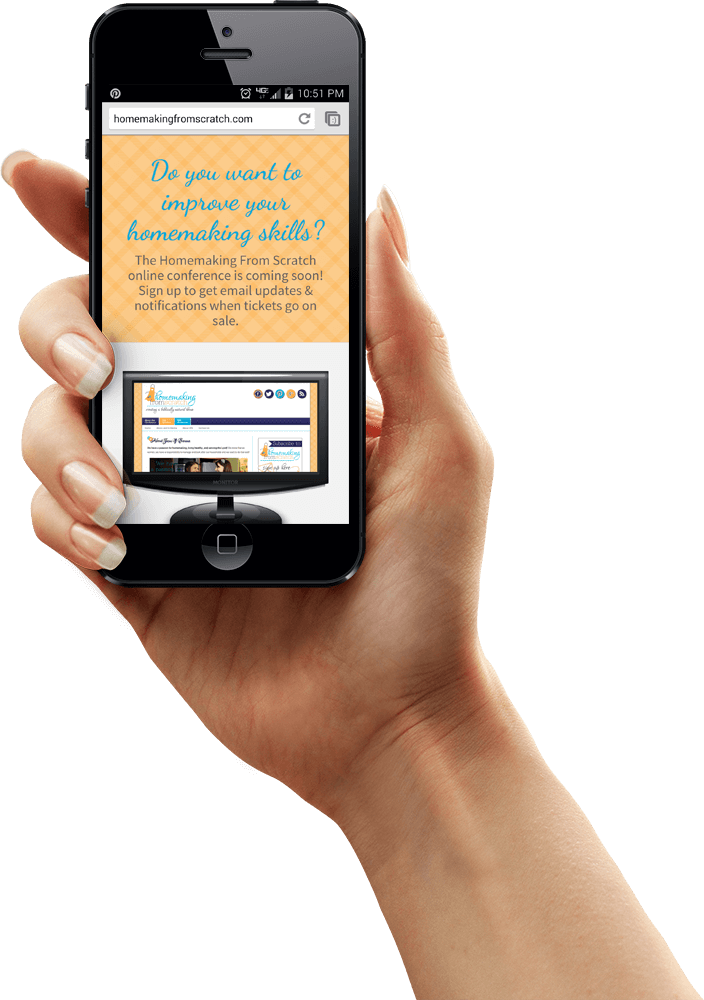 Biblical Motherhood: A Heart to Heart
Making Healthy Choices in Your Home
The Benefits of Simple Homemaking Routines
Keeping Marriages Strong and Growing
Decluttering – Tips and Tricks that Work in Any Home
A Recipe for a Thriving Marriage
What is a Homemaker and How Can I Glorify God in My Role at Home?
Practicing Hospitality: The Biblical Art of Serving Others
Real Life Homeschooling
Gluten Free 101: Essential Guide for Homemakers (by yours truly!)
Prioritizing Time with God
Organizing the Many Facets of Mom
Getting Your Kids Involved in Chores
You can see all of the speakers, and get all of the nitty gritty details, and buy your ticket on the Homemaking From Scratch website.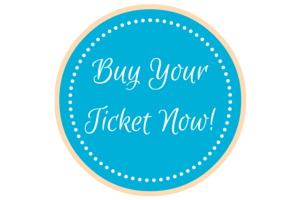 Homemaking From Scratch: Ticket Details
I'm so pleased that this conference is being made available at a very affordable rate. With all that you will learn, the ways you'll be able to bless your family, and simplify your life purchasing a ticket really seems like a no-brainer.
Purchase BEFORE October 7th, 2014 for special bonus offers!
Tickets to the Homemaking from Scratch conference will be discounted for 8 days only! Early purchasers will also have access to some special bonuses. Check out the details below!
Listen to the conference live (and have access to listen later)
Receive the conference binder with notes from all sessions.
Receive access to private facebook group where you can interact with speakers
Save $5 on ticket purchase
Receive over $200 in bonus products from conference speakers absolutely FREE!
TOTAL: $24.95
Purchase on October 7th and beyond:
Did you miss the early-bird special? Never fear! You can still gain access to the conference.
Listen to the recorded conference.
Receive the conference binder with notes from all sessions.
Please note: You will NOT receive access to the private facebook group or the bonus products if you purchase after October 6th. 
TOTAL: $29.95
You can read up on all of the details on the main Homemaking from Scratch conference page. I hope to see you in our private facebook group soon! I'm looking forward to having you join us.