Our second-born, Cameron, finishes 5th grade this year, and we are happy to say so much of our work educating him has given way to a healthy independence. Much of his schooling this year was hands-off for us because he's grown into a self-motivated kiddo with enough foundational knowledge, he can really pursue his own education.
Not that he teaches himself everything. Far from it. Rather we've been able to steer him with the help of some great curricula.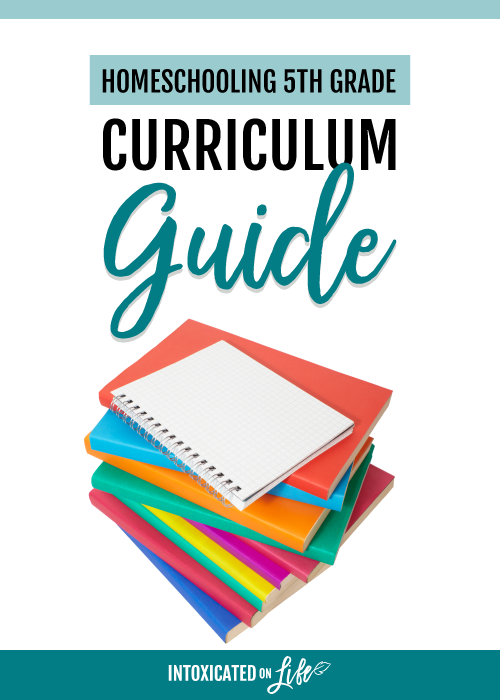 Curriculum Guide for 5th Grade
Math
Just like the past several years with Cameron, this year we used CLE (Christian Light Education) math. This year he finishes Grade 5  math. For us, this is a very hands-off curriculum. He reads the lesson instructions himself, does all the practice problems, and then comes to us when he needs us to check the answers or help with specific problems.
He appreciates how neat and organized the whole thing is laid out, and I appreciate a more touch-and-go curriculum that doesn't take a lot of time for me.
Lessons are a manageable length, not overwhelming—maybe 20-30 minutes or so—and rarely do we need to explain or re-teach the lesson to him. It really teaches itself.
In addition, this year Cameron also completed the remainder of Xtra Math, a simple online tool that takes the place of math flashcards and keeps track of exactly which math facts my kids know and which ones they don't know yet. This, also, is very hands-off for us: we just check his grades periodically online.
History
This year has been pretty ambitious for us as far as history goes—but there was a method to the madness.
Veritas Press has very good self-paced online history courses. For five years students study all of western history (with Bible and church history mixed into it):
Old Testament and Ancient Egypt
New Testament, Greece, and Rome
Middle Ages, Renaissance, and Reformation
Explorers to 1815
1815 to Present
After these 5 years, Veritas Press has a "transition" year for history. This is because the history curriculum in the middle school and high school years is very robust. The transition year is helpful to make sure students are ready for it.
Sooooo, anyway, because we want him to learn from the transition material next year, this year we had him go through 2 year's worth of history curriculum to make sure he was caught up: Explorers to 1815 and 1815 to Present (he's still finishing up the 2nd one and will be through most of the summer).
He loves the online videos and the gamification of the material. I love that it's maintaining his interest in history—without me needing to be the teacher. Veritas Press makes it fun.
English Grammar
This was our 3rd year using Fix It from the Institute for Excellence in Writing.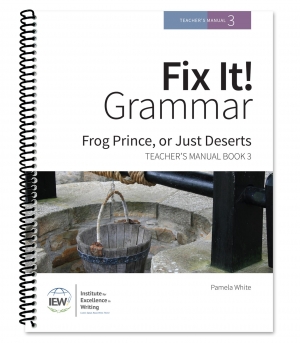 There are many things I appreciate about Fix It (you can read my full review), but two are really worth highlighting:
(1) It is super easy for me to use with him with no prep.
(2) It is "applied" grammar—students just learn to label the parts of speech and then "fix" the intentionally placed mistakes planted in the text. It's very practical.
This curriculum is a little more hands-on because I have to spot check each sentence he fixes, and often, I'll catch mistakes and need to help him remember the principles he's learning. The good thing is the teacher's guide makes this easy for me.
Spelling
We previously were using All About Spelling with Cameron, but this year we decided to make the switch to Phonetic Zoo from Institute for Excellence in Writing. We've used this before with our oldest and thought it worked very well this year for him. (You can read our full review of it.)
He can do this largely independently because the CD that goes with the lesson reads the words aloud to him.
Literature
This year for literature, we pretty much followed the 5th grade literature list recommended by Veritas Press (Anne of Green Gables, Old Yeller, The Secret Garden, etc.), and we caught up on some books we skipped previous years (Peter Pan, Leepike Ridge).
For a lot of these books, Veritas Press has created literature guides with questions for students to answer. Cameron usually reads the questions before he starts his reading assignment and then notes the answers on an index card. When we ask him the questions aloud, he reads his answers to us, and from there we can engage him in discussion around the story. This is super helpful because, as parents, we don't have to be familiar with every detail of the story to know if he's actually comprehending his reading.
Writing
This year we did Student Writing Intensive Level B from the Institute for Excellent in Writing. This is super easy to implement because it comes with a DVD that does all the instruction for us and all the writing assignments are laid out.
Of all the curricula we have, this one does require us to have a basic understanding of the way IEW works. We've been using this for years (see more about our experience with IEW here), so this isn't difficult.
Handwriting
This was the year we decided to tackle cursive, and Cameron took to it well.
Naturally, we used Write Through the Bible this year. He started the year with Cursive Creations, a short primer that teaches cursive handwriting, and then we used the full Write Through the Bible: Beatitudes curriculum—he copied that Bible text over and over in small chunks throughout the school year.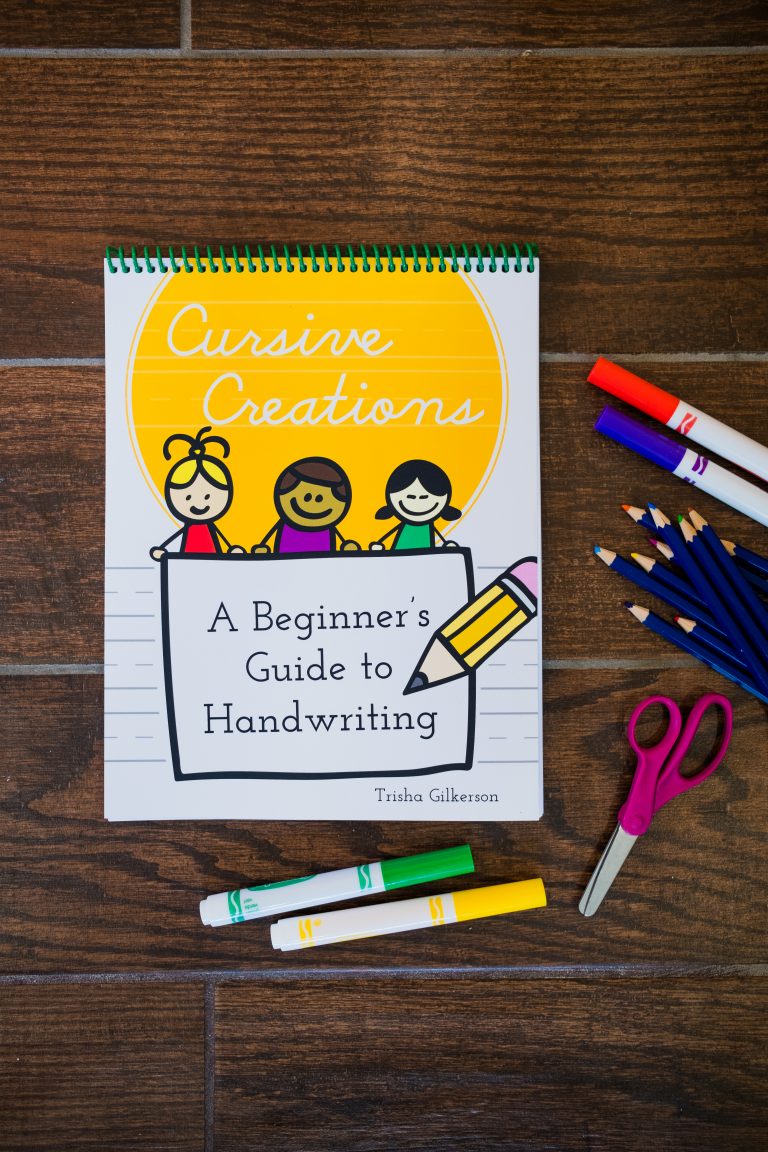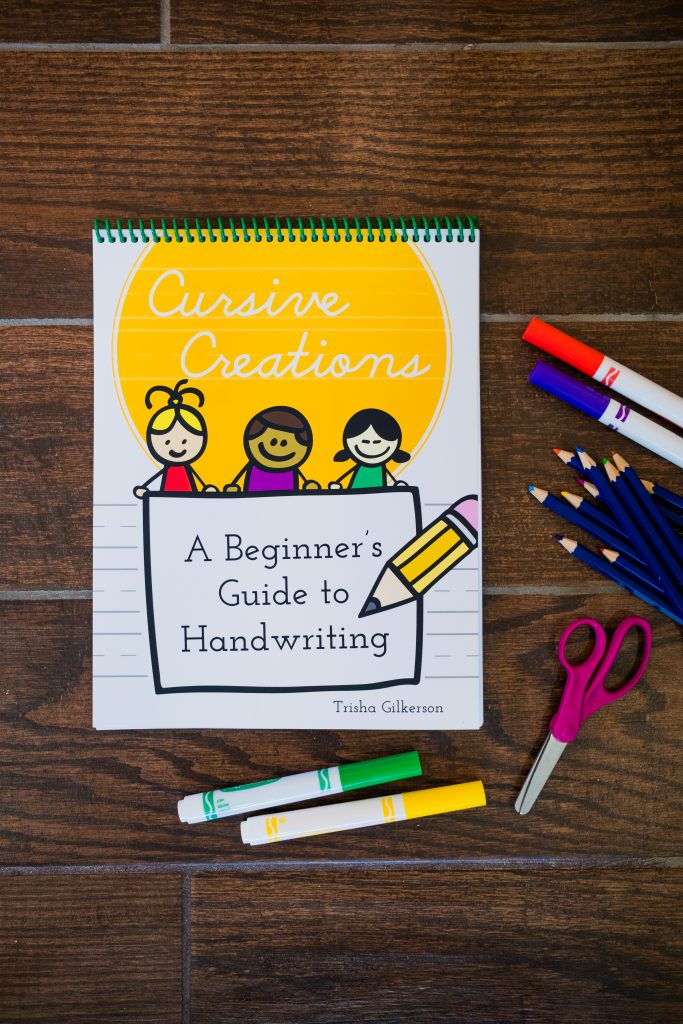 It not only was great cursive practice, but allowed him to really learn the text of Matthew 5 very well.
Once we felt he had the cursive letters mastered, all this involved from us was occasionally dictating the Bible verse to him on the dictation lessons.
Extra Classes
Our homeschool co-op on Mondays covered other classes: science where he learned about mammals, art, music, and Veritas Press' elementary geography. In addition he took another Tuesday morning art class in town and piano lessons— both of which he greatly enjoyed.