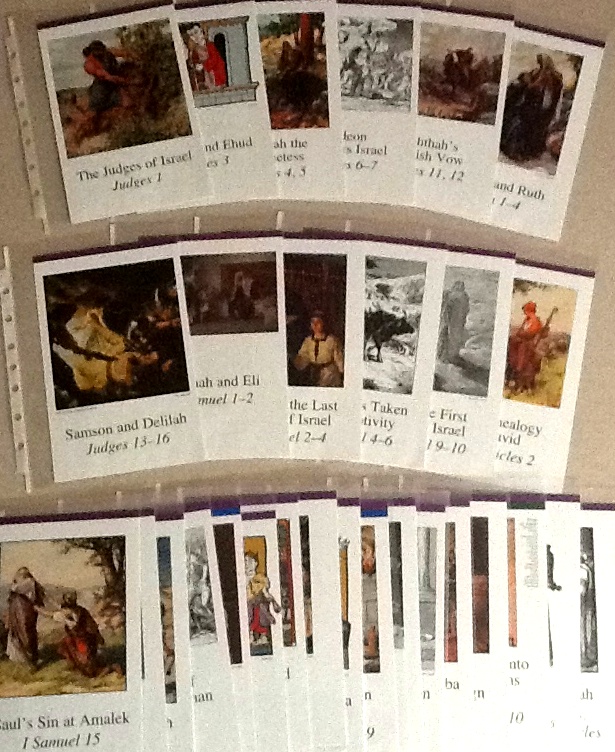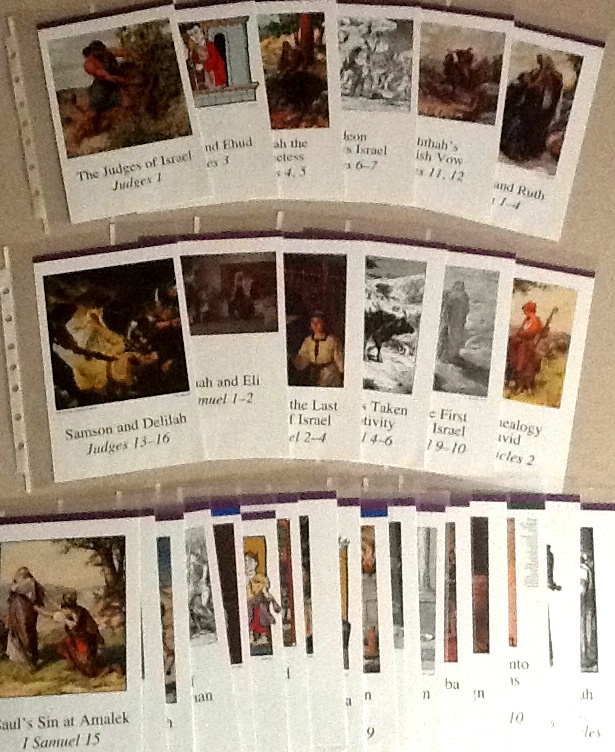 This year I decided I wanted to be more involved in Bradley's homeschooling, so I took on the task of being in charge of his Bible curriculum. I was already overseeing the time of family prayer and Bible reading at night before bedtime, so I thought this would be a good way to continue that and take some of the burden of homeschooling off my wife. The Veritas Press Bible curriculum did not disappoint.
What I Liked
The Veritas Press card system is very easy for kids to use. Much like their history curriculums, each Bible curriculum from 2nd through 6th grade comes with 32 cards, each detailing a specific event, period, or character. About once every week we start a new card. It has proven to be a very effective way for Bradley to memorize key Bible events, Scripture references, and their dates.
The Teacher's Manual gives parents plenty to do with their kids for each lesson. Every lesson had worksheets, tests, and special projects for me to give Bradley. I didn't choose to do every activity, but because there was a variety of activities in each lesson I could choose the ones I thought were right for Bradley.
My kids loved the memory song. At the beginning of each night I played the provided Bible memory song for Bradley and my three-year-old Cameron. They loved the song. And it was a vital aid in helping Bradley remember the order of the cards, the dates, and the Scripture references.
Each card refers to great supplemental resources. In addition to the Bible, the cards recommend using a number of great resources such as Journey through the Bible, The Greenleaf Guide To Old Testament History, and The Children's Illustrated Bible. Of these I used Journey and the Illustrated Bible the most.
Some Limitations
If you are looking for something for family devotions, this is not what this curriculum is all about. This is an academic curriculum. The focus is on memory of basic historical Bible events, people, and concepts. That said, I did try to use the curriculum in a devotional manner, trying to draw in my own observations about the relevance of the Bible stories to our lives and to our worship. It ended up working out alright, but it did take extra work on my part to bring a devotional focus. One of the resources that was helpful in developing personal application was a book called Long Story Short. I would recommend using this resource alongside the Veritas Press recommendations.
. . . .
I would highly recommend this resource for any family, regardless of whether they homeschool or not. I believe every child would benefit from memorizing these concepts early in life. It will give them a fantastic foundation for understanding the Bible.