At 12 weeks pregnant, I've been dealing with hyperemesis (severe all-day sickness) for 6 weeks now. And if the pattern of my other pregnancies continues, it will continue until the bitter end. It's no fun. Meal time is especially no fun.
It's an especially strange state of being when you're simultaneously hungry and thirsty as well as nauseated and completely repulsed by food. It doesn't make cooking a very grand experience.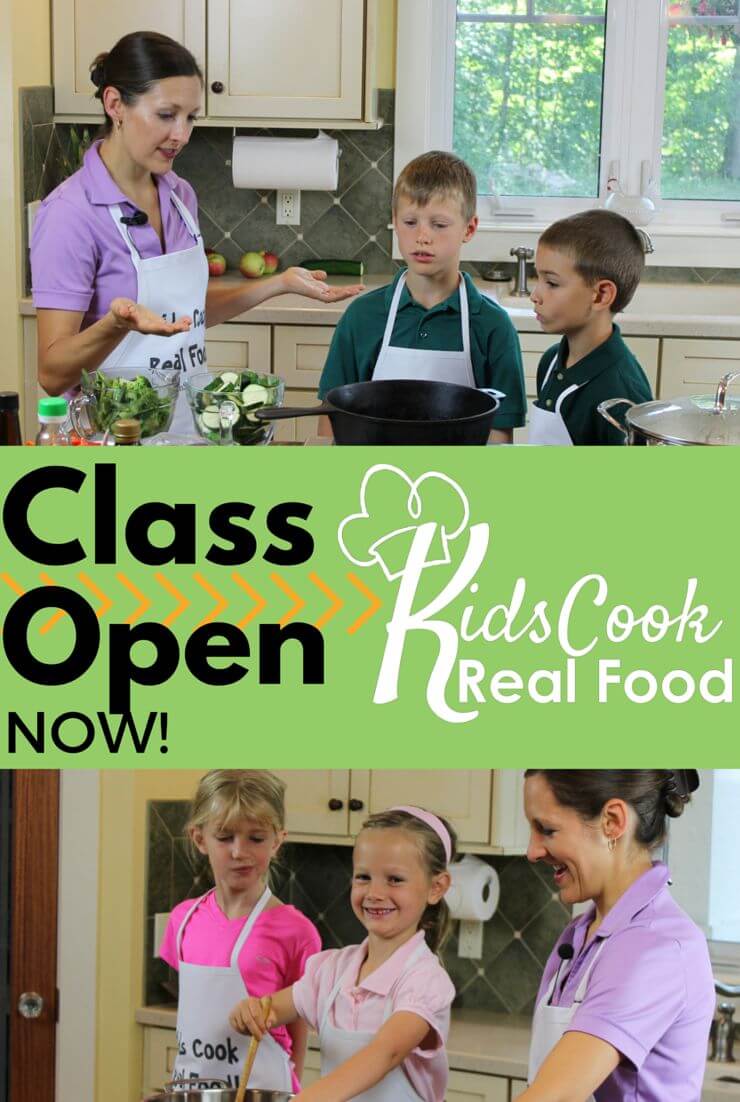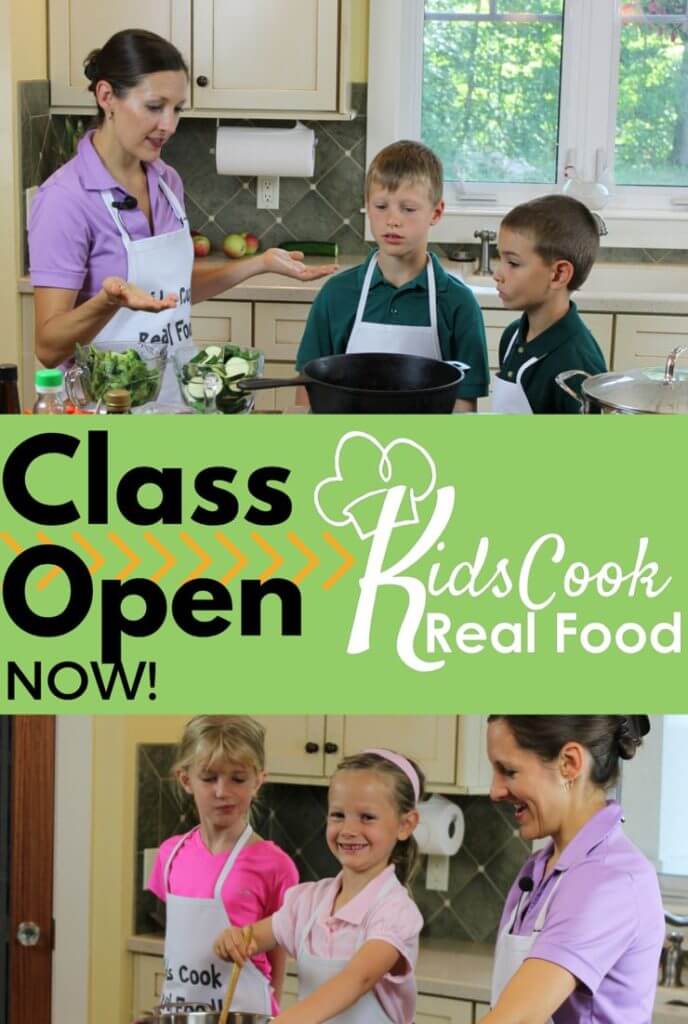 I'm thankful for a husband who helps out in the kitchen and my oldest son who is excited to learn to cook and put some of his new-found talents to the test.
Teaching My Sons to Cook
My son has had a growing desire to learn to cook over the past year. I've brought him in the kitchen a few times, but not as often as I should. It just seems easier to do it myself. But I wasn't thinking about the long-term benefits.
Teaching my sons to cook means that when I'm sick or unable to be in the kitchen for whatever reason, I can let them take over in the kitchen. In fact, my oldest son is certainly old enough to make dinner for the family once he understands the basics of cooking.
I knew it was time to teach my sons more, but where should I start?
I can't tell you how excited my oldest son, Bradley, was when I showed him an email from my friend Katie. In the email, she announced that she was releasing a whole eCourse on teaching kids to cook! What's more, she was giving us advanced access to several videos to see what we thought.
The first videos we previewed were the knife skills videos. Since Bradley received a set of knives for Christmas, this seemed perfect for him. Not only did he get excited, but my 7-year-old son, Cameron was excited to check it out and try his hand at cutting too!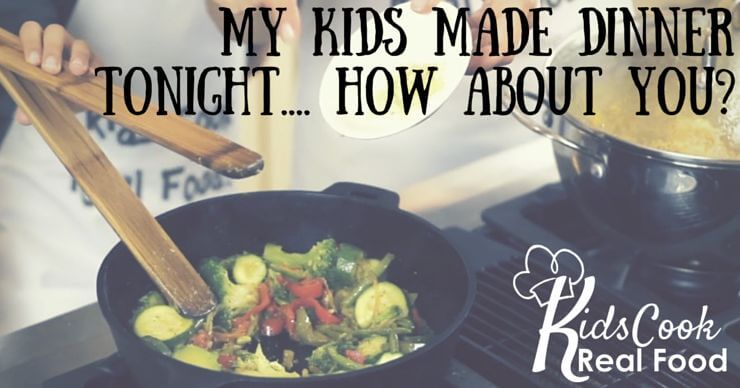 Lucky for us, Katie has developed a program with THREE module levels. Our kids fall into all 3 categories.
Beginner (ages 2-5)
Intermediate (ages 6-7)
Advanced (ages 8+)
I love that this course makes it so easy for me to teach my kids to cook. I'm still in the kitchen working with them, but Katie does a great job guiding us through the process. She includes in the course:
Over 45 training videos (8 weeks of lessons)
2 kid-friendly, real-food, recipe books
250+ pages of PDF materials
Printable flashcards to remind your kids of concepts they've learned
1 year to access to all of the materials
And Katie has kept the course super affordable for family's on a budget. You can purchase a single level of the course, or for those of you with kids of different age levels or you want a course that grows with your children, I'd highly encourage you to grab the all-access pass. This pass includes all 3 learning levels.
One of my kids can't even take an 8-week class as the local YMCA for the price of the all-access pass!
Registration Closes Soon!
Registration for the class will only be open for a week (closes on the 18th). If you're interested, be sure to check it out now!