A nursing tank that keeps your back and belly covered but lets you you wear the bra that fits you best—that's what I'm talking about! Unfortunately, most of the nursing tanks I've found have a built-in bra, and built-in bras aren't often in my hard-to-find size. Lucky for me, there is one company I've found that has solved this problem.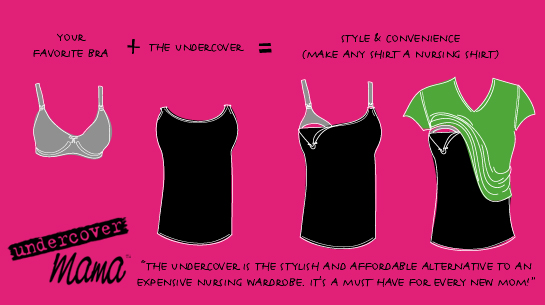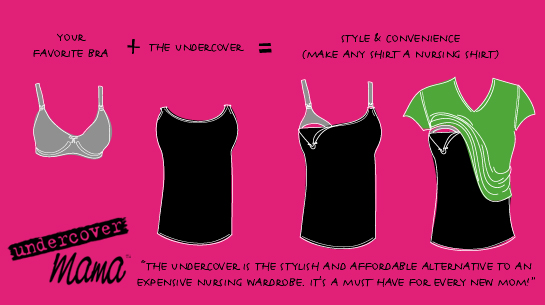 Why I Adore My Undercover Mama Nursing Tank
The Undercover Mama tank attaches to any bra (nursing or regular bra).
There is a size for most anyone. They range in sizes from Extra-Small to XXLarge
The tanks are made of 95% cotton and 5% spandex. They are stretchy, comfy, and supportive—this is a combination of qualities every post-partum mamma can appreciate.
You can machine-wash these. No special care needed.
They come in a wide range of colors: orange, green, white, nude, black, pink gray, cream, brown blue, white with lace trim, and black with lace trim. Lots of options to choose from!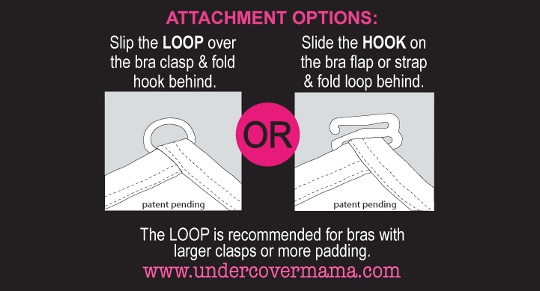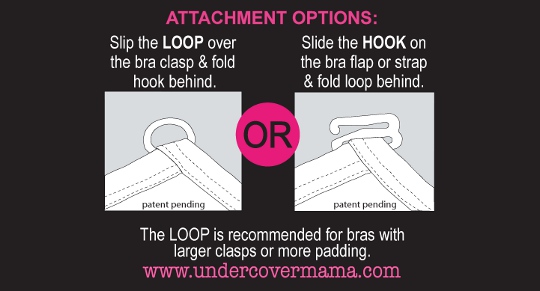 If you are looking for a nursing tank, I can wholeheartedly recommend this one! It's actually the only one I can recommend, and it's been one of my favorite breastfeeding "accessories."
Keep your eyes peeled, in the coming weeks we'll be giving away one of the Undercover Mama breastfeeding tanks along with some other fantastic breastfeeding products!