The sugar scrubs you buy at the store can be quite expensive. The good thing is they are easy and cheap to make (see the simply recipe at the bottom of this article).
But why should you use sugar scrubs in the first place?
As most of you probably know, scrubs for your body, face, scalp, lips, feet, and hands exfoliate your skin, clearing away dead skin cells. This is important because…
As you age, your skin cells don't regenerate as fast as they used to, leaving your skin feeling dry. Exfoliating removes old cells allowing new ones to generate easier.
As old cells build up on the surface of your body, this can clog your pores, leading to irritations and acne. Exfoliating often helps to prevent this.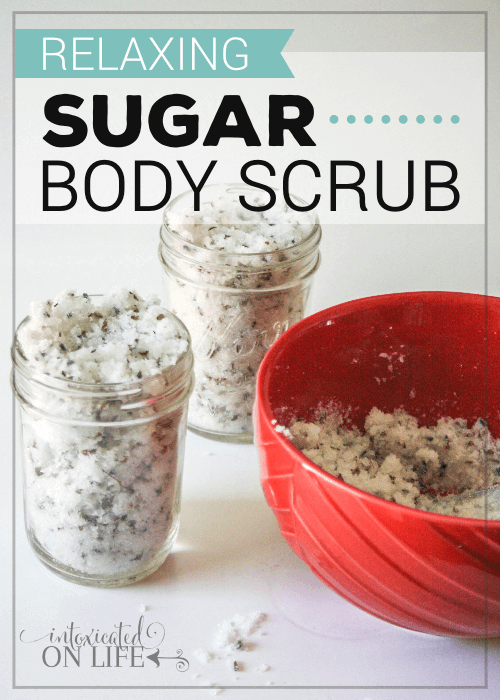 But why use sugar in your body scrub?
Sugar particles are smaller and thus less abrasive than salt, which is the exfoliant used in a lot of other scrubs. This is not only better for more sensitive skin, it avoids the microscopic tearing that salt can cause when used in a scrub.
Sugar is better as an exfoliant because the glycolic acid in sugar breaks down the "glue" molecules that hold skin cells close together. This allows younger cells to form easier.
Sugar scrubs hydrate your skin because sugar is a natural "humectant"—it draws moisture from the environment into your skin. Salts scrubs, by contrast, can sap moisture from the skin.
Relaxing Sugar Body Scrub
Ingredients:
2 cups granulated sugar
1/3 cup lavender flowers
1/3 cup grapeseed oil
5 drops lavender essential oils
5 drops cedarwood essential oils
Food dye (optional)
Directions:
In a glass bowl mix all the ingredients together. The consistency should be moldable/sticky but not wet. If the mixture is too wet add in one tablespoon additional grapeseed oil at a time until the mixture is the correct consistency.
Portion out into glass jars.
To use the scrub, make sure to apply to WET skin. Take out a small scoop with your hand and rub on your skin.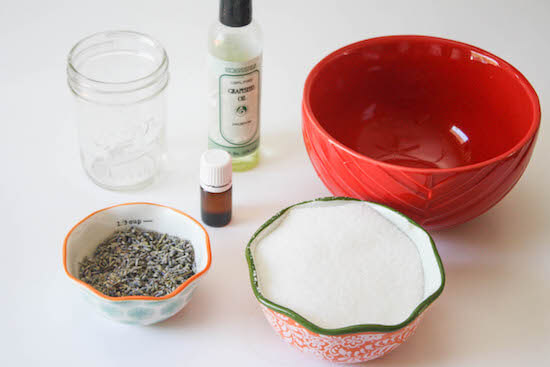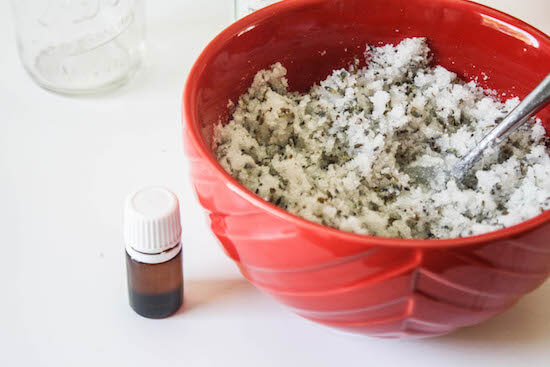 Free Download: Mom's Essential Oil Cheat Sheet
Would you like a resource to help you learn to use essential oils with your family? Download this free 3-page printable:
Basic guidelines for using essential oils around kids
A list of safe, kid-friendly oils essential oils
Helpful essential oil recipes
Click the link or image below to download the 3-page Mom's Essential Oil Cheat Sheet. I'll follow it up with more resources and free printables to help you on your essential oil journey. Grab your copy now!