For the last 3 years, creator of VeggieTales, Phil Vischer, has been writing and producing the highly acclaimed Buck Denver Asks…What's in the Bible? series. This DVD series aims at walking children and families through the entire Bible book by book, explaining the major characters, themes, and stories in each one.
They have finally come to the New Testament, and this volume, like the others before it, is just as ambitious.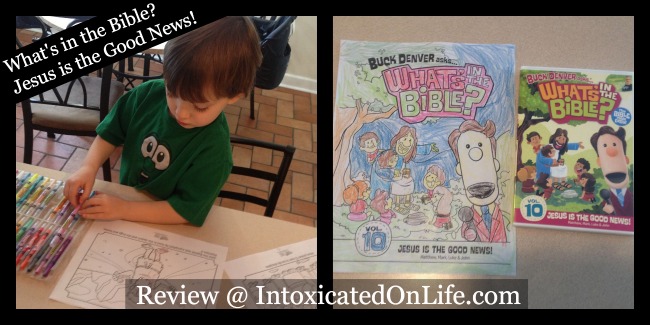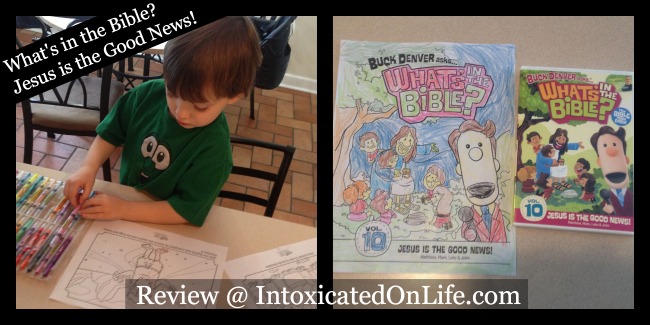 What I Loved About Volume 10
All the characters treat the occasion of coming to the life of Jesus with great importance. Despite the story being told by ridiculous-looking puppets, the characters impress on kids the great importance of the life of Christ.
Vischer does a great job explaining the significance of the Old Testament in light of the New. He describes the Old Testament like a wonderful picture with pieces missing, leaving the reader wondering how God will solve the problem of sin. The life of Jesus is what completes this picture.
The death of Christ receives the center of the attention. As the characters come to the moment of Jesus' death, the pacing of what is otherwise an extremely quick program drastically slows. Each character is seen contemplating the significance of Christ's death as the hymn "Were You There When They Crucified My Lord?" plays. It's as sobering as children's programming gets.
Our 3-year-old loved the coloring pages. There are free, downloadable coloring pages availablefrom WhatsInTheBible.com.
Buy-Before-Easter Special: Volumes 1-10
If you buy Volumes 1-10 before Easter this year, you'll get 20% off. Just use the coupon code BUNDLE10. This will end up saving you about $26, and comes out to about $10 per DVD. This is a great bargain. Buy it for yourself, tell the children's ministry at your church, or tell your church librarian.
Win Volumes 1 & 10
What's in the Bible? is sponsoring a drawing on our blog. Enter multiple times below to increase your chances of winning. The drawing ends 12AM March 17, 2013.
a Rafflecopter giveaway