My boys love blueberries. I love making blueberry treats. Our family has been going through several pounds at a time.
After making my blueberry cheesecake, I got a hankerin' for blueberry custard pie. I knew it wouldn't be difficult to come up with a gluten-free and sugar-free recipe! I was right.
Looking for gluten-free recipes and resources? This Everything Gluten Free page is a library of everything gluten free we've worked on.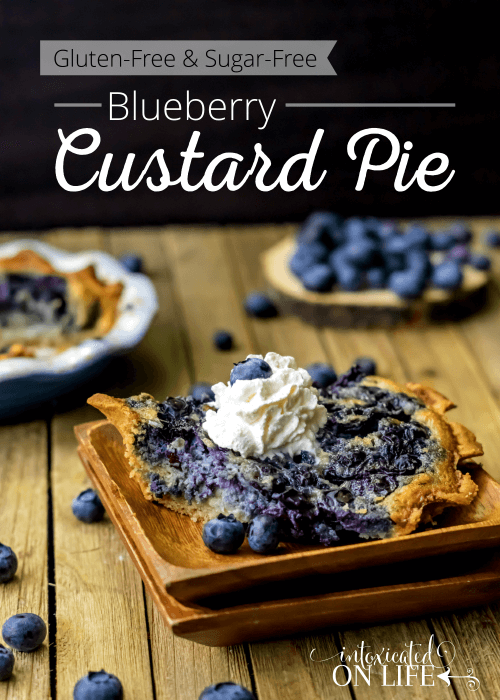 This recipe is easy to make and likely won't last long in your refrigerator. What are your favorite blueberry treats? Have you found a way to make them healthy?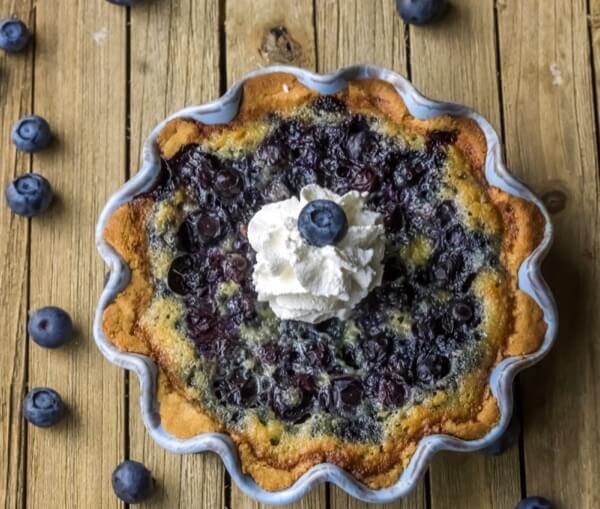 Blueberry Custard Pie (sugar-free and gluten-free)
Ingredients
Berry Custard Pie Filling
Instructions
For the Crust:
Preheat oven to 375 degrees.

Combine the almond flour, baking soda, salt, and stevia in a small bowl.

In another bowl whisk together melted butter, egg, and vanilla.

Add the dry ingredients to the wet ingredients and mix thoroughly.

Press the dough into a 9 inch deep dish pie pan.
For the Pie Filling:
Whisk together the egg and cream in a large bowl.

Add the xylitol, stevia, and tapioca starch and mix until well combined.

Place the blueberries in the crust and pour the custard over top.

Bake for 35-40 minutes or until the custard is set.

Refrigerate for 1+ hours. Top with homemade whipped cream and enjoy!