Ditch the super sugary store-bought candy and make your own! Here's how easy it is to make sugar-free homemade peanut butter cups.
I will totally admit I have a major sweet tooth. Sigh. Even now that I know just how bad junk food is for you, I still stare longingly at the brightly colored packages of candy in the check out aisle.
However, sugar and I just don't agree. My body is much happier when I am avoiding sugar.
Still, I feel a need to have a treat now and again. (More like every night after dinner.) Old habits can be difficult to break.
It's been about two years since I ventured into using sugar-free, natural alternatives. It has been great to get in that sweet fix while still keeping away from the sugar.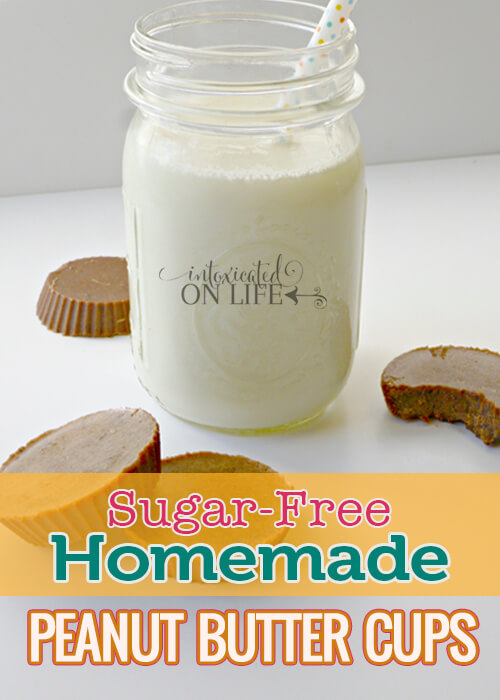 Sugar-Free Homemade Peanut Butter Cups (actually good for you!)
Peanut butter cups were always my favorite. Even my kids know mama can't resist them.
I started playing with recipes a while back and I am happy to say I think I have perfected this one to be completely yummy. (In fact, my kids love them too!)
You will want to keep these cups in the freezer, though, because coconut oil will melt. I love keeping a batch in a bag so I have a quick treat to pull out.
Sticking to dietary restrictions means I need to think ahead and have snacks planned out so I don't fail. Having treats like these on hand helps me keep eating the way I want to while not denying myself yummy food! For me, this is the best way to keep committed to my "diet" plan so I eat and feel as well as I can.
These sugar-free homemade peanut butter cups are quick to put together so they are perfect to stock up in the freezer!
A few notes:
Asilicone muffin cup liner works beautifully for these, as you can easily pop the candy out of the liner and it shapes them just like the familiar store-bought type.
Look for peanut butter with no added sugar or oil. Just peanuts and maybe salt. If you have to avoid peanuts, you can still make these with your favorite nut butter!
Use your favorite sweetener, and adjust amount to taste.
You'll notice the cocoa is mixed in to the peanut butter mixture. If you'd prefer to make these the traditional way (coated in chocolate), omit the cocoa powder from the peanut mixture. Form the candies in the molds as directed. While they chill, mix 2/3 cup each cocoa powder and coconut oil in a saucepan, and powdered or liquid sweetener to taste; melt over low heat and stir until combined. After the candies are solid, pop them out of the molds and dip each in the chocolate mixture. Place on a parchment-lined baking sheet and return to freezer to set. You can double-dip them to make the chocolate layer thicker.
Sugar-Free Homemade Peanut Butter Cups
Eating sugar-free and low-carb doesn't mean saying goodbye to your favorite candies. These homemade peanut butter cups are a DELICIOUS replacement for the store-bought kind, and nourishing to your body besides!
Servings:
12
peanut butter cups
Ingredients
1/4

cup

coconut oil

1/4

cup

salted butter

half a stick

1/2

cup

natural peanut butter

1/2

cup

powdered sweetener*

1/2

teaspoon

vanilla extract

1

tablespoon

cocoa powder

1/8

teaspoon

sea salt
Instructions
In a small saucepan, over low heat, mix coconut oil, butter and peanut butter together until melted.

Add the rest of the ingredients and stir until well incorporated.

Pour into lined muffin pan and let cool in freezer.

Pop out of muffin pan and store in a bag in the freezer.

This recipes make 12 peanut butter cups.

*I use powdered monk fruit, but powdered xylitol or Truvia work well. Adjust sweetener to your taste; start with a little and taste the mixture, and add more if needed until it's as sweet as you want it.
Nutrition
Serving:
2
peanut butter cups
|
Calories:
138
kcal
|
Carbohydrates:
2
g
|
Protein:
3
g
|
Fat:
14
g
|
Saturated Fat:
8
g
|
Cholesterol:
10
mg
|
Sodium:
107
mg
|
Potassium:
76
mg
|
Fiber:
1
g
|
Sugar:
1
g
|
Vitamin A:
118
IU
|
Calcium:
6
mg
|
Iron:
1
mg
I have been really happy using powdered monk fruit as an alternative as I can't tolerate stevia. However, this recipe does work well with the stevia blends.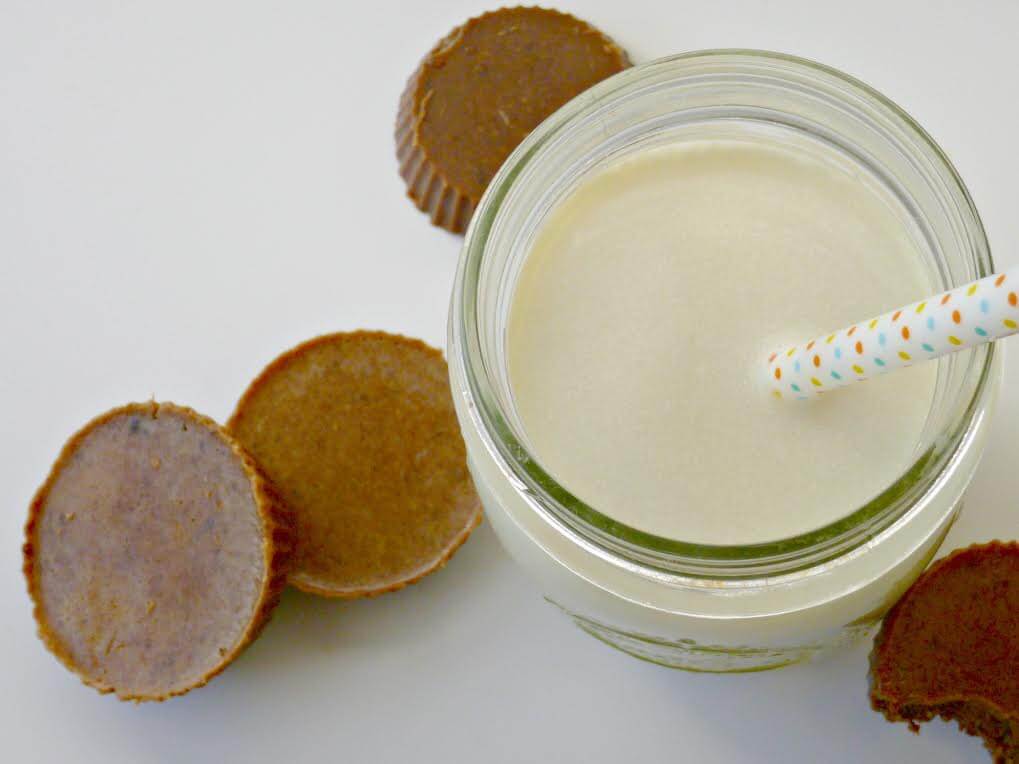 Tell me, what are some of your sugar free treats?
Give these sugar-free homemade peanut butter cups a try and let me know what you think about them in the comments below!
More Tasty Peanut Butter Recipes: