With Valentine's Day right around the corner you might be attempting to make vibrant gluten-free play-dough colors in red, pink, and purple. And you'll probably discover just how hard these colors can be to create without them looking like washed-out pink and grey.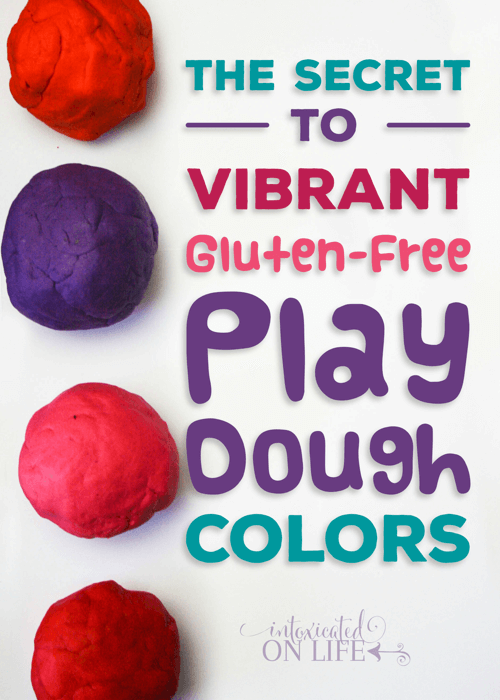 I have a secret for you. It's super easy to create vibrant gluten-free play-dough. And you can make it by recycling a common household item.
Not only is it insanely easy, but it works every time!
The trick is crayons! Yes, in addition to your gel food coloring, add crayons for vibrant gluten-free play dough. And if you're anything like me, you have LOTS of broken crayons hanging around the house.
How to Make Vibrant Gluten-Free Play-Dough Colors
Check out our recipe for gluten-free play dough, and to it add melted crayons, during the cooking process. You can add as much or as little as you'd like to get the shade of color you want.
Looking for more gluten-free resources? This Everything Gluten Free page is a library of everything gluten free we've worked on.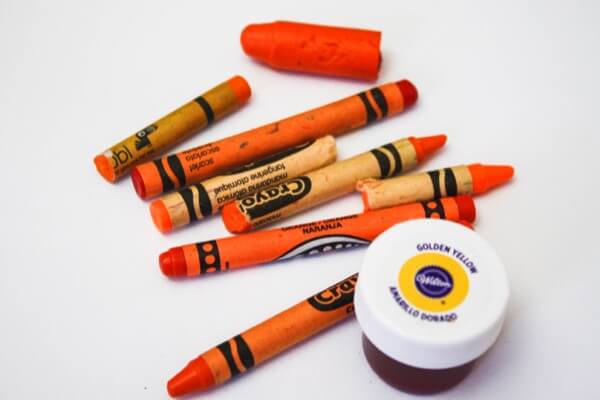 (For those who are wondering, we aren't writing about "gluten-free" play dough because our kids eat play dough. Rather, those with severe gluten sensitivities probably shouldn't work with play dough made from any wheat products.)
We periodically sift through our crayons and pull the broken ones out and do various crafts with them. This is a great way to up-cycle those crayons!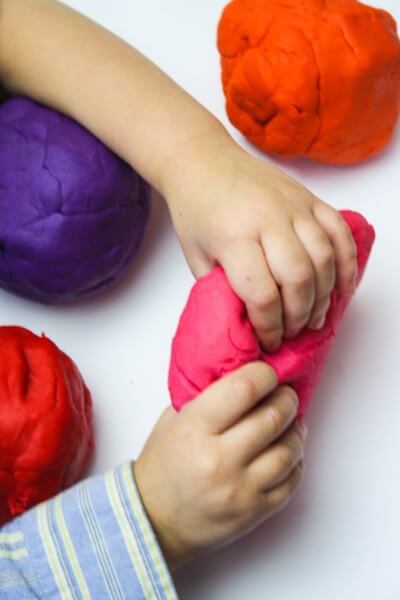 88 Pages of Early Learning Printables
Are you looking for some fun activities to do with your Pre-K or Kindergartener? Consider adding this set of 88 printable pages to your collection – it includes 26 play dough mats you can use for guided play dough creativity!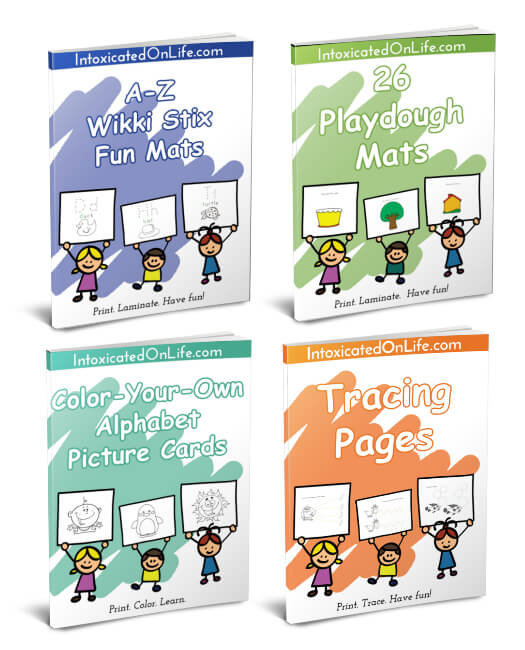 What's included?
26 Wikki Stix Mats
26 Play Dough Mats
26 Color-Your-Own Alphabet Cards
10 Tracing Pages