I looked at the meat, confused. Beef petite tenders? What in the world do I do with this. I've never even heard of this cut of meat.
You see, I was trying to finish clearing out the little remaining meat we had in our freezer. I was getting ready for the next delivery of meat. This was one of the last remaining cuts of meat that I had to use up. Obviously, I had been avoiding it because I hadn't a clue what I was going to do with it.
If you're looking for a good source of grass-fed meat,
Butcher box
has high-quality meat that they will deliver right to your door.
If you use this link to Butcher Box, you can get $15 off your first box and FREE bacon(!!)
.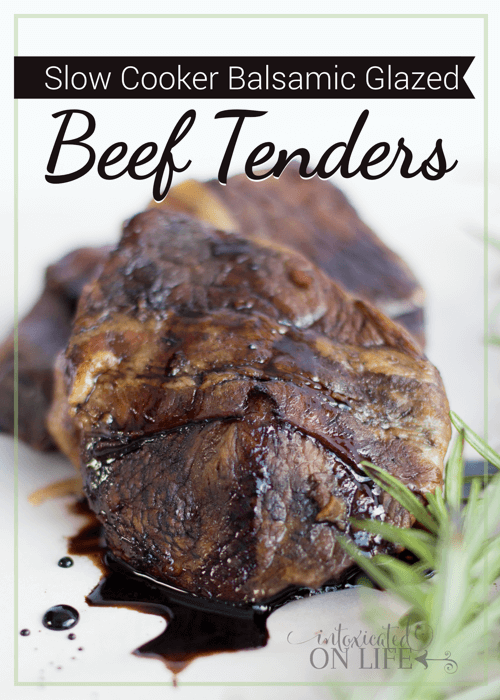 As much as I love getting our deliveries of grass-fed beef, sometimes I'm left a little confused when I receive cuts I've never cooked with before. But on the up side, it helps me expand my horizons.
After a little bit of research, I had some ideas. And of course my idea must include bacon because…well, bacon. 🙂 Am I right?
Our family greatly enjoyed my little experimentation in the kitchen (it doesn't always go so well!). And now I'd like to pass along this tasty little slow-cooker beef petite tenders recipe along to you.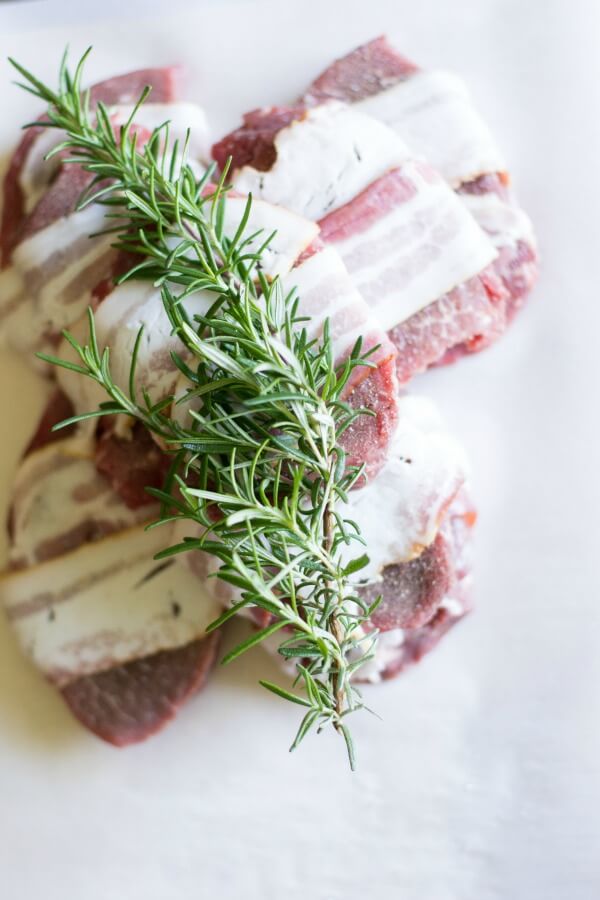 Slow Cooker Balsamic Glazed Beef Petite Tenders
Ingredients
Beef Tenders
2 pounds of beef petite tenders (or petite chuck tenders)
salt and pepper
1 pound of bacon
1 medium onion
2-3 sprigs of fresh rosemary (or 1 Tablespoon dried rosemary)
Balsamic Glaze
1/2 c. balsamic vinegar
2 T. honey
bring to boil in saucepan. Let simmer until thick and syrupy. Glaze meat and let cook 3-4 more hours.
Instructions
Salt and pepper both sides of the beef tenders
Wrap each beef tender in 2-3 slices of bacon depending on the size of the tender.
Place each bacon wrapped beef tender in a slow cooker.
Top with 1 medium sliced onion and rosemary.
Cook 2-3 hours on low in the slow cooker.
Add balsamic vinegar and honey to a small saucepan. Bring to a boil and let simmer until thick and syrupy.
Glaze the meat and allow to cook 3-4 more hours.
If you find yourself in possession of some beef petite tenders, hopefully you won't be in the same conundrum I was!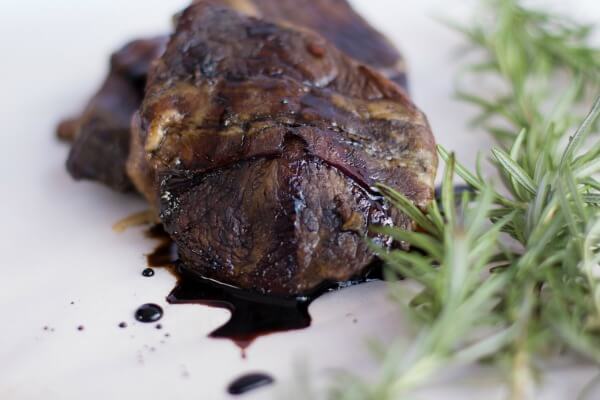 Sharing at Raising Homemakers, Giving Up on Perfect, Crystal & Co., Saving 4 Six, Missional Women, Juggling Real Food and Real Life, Pam's Party & Practical Tips, Denise Designed, Written Reality, Mom's the Word I Love to Hear, and Cornerstone Confessions.