This Grain-Free Maple Apple Cobbler is the perfect treat, whether you enjoy it for breakfast, dinner, or dessert!
Looking for gluten-free recipes and resources? This Everything Gluten Free page is a library of everything gluten free we've worked on.
Dessert for breakfast.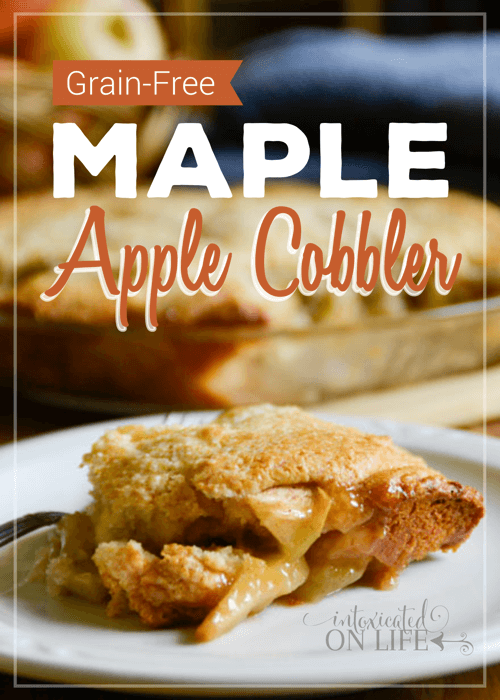 As I've mentioned before, I have a slight sweet tooth. Though you'd never know it by how much I eat donuts, truffles, or those amazing chocolate marshmallows. But as much as I enjoy sweet things, I love to keep them as healthy as possible! That way I don't have to feel guilty indulging in them as often as I do.
And even though desserts are traditionally served after summer, breakfast is no stranger to dessert at my house! I can quite regularly be seen starting the day off with leftover cake. Don't worry – it's healthy cake… I promise!
Every now and again, though, I set aside my cravings for chocolate everything and make something my family will be equally happy about. One of those things is cobbler.
Cobbler is my husband's favorite breakfast/dessert. He can polish off a whole cobbler by himself, so I usually have to make two. Well, I'd probably have to make two anyway, because with five hungry kids one just doesn't stretch that far!

All the apple things.
Apple cobbler is my husband's favorite, which works out well for this time of year. Apples are coming in season and apple everything is on everyone's mind!
Even when apples aren't in season, we splurge and buy them because they're my kids' favorite snack. And they don't just enjoy them raw. Some of their favorite ways to eat them are as fruit snacks, flavoring kombucha, in scones and cookies, and (of course) filling a delicious apple pie! But my husband's favorite apple dish is still my homemade Maple Apple Cobbler!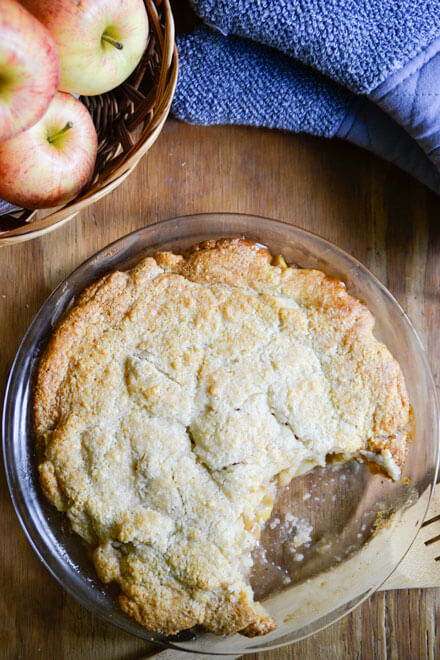 Cobbler is basically a pie with the crust baked on top of the filling, but instead of a traditional crust recipe, the topping is more like a scone/sweet biscuit. If you've ever made a pie before, you'll know swapping out a flakey crust for a biscuit crust is 100x easier! No chilling, pressing, rolling out, piecing together, and then hoping it doesn't fall apart when you cut into it. Just mix it all up and plop it on top of the filling! Easy peasy! And sooo tasty!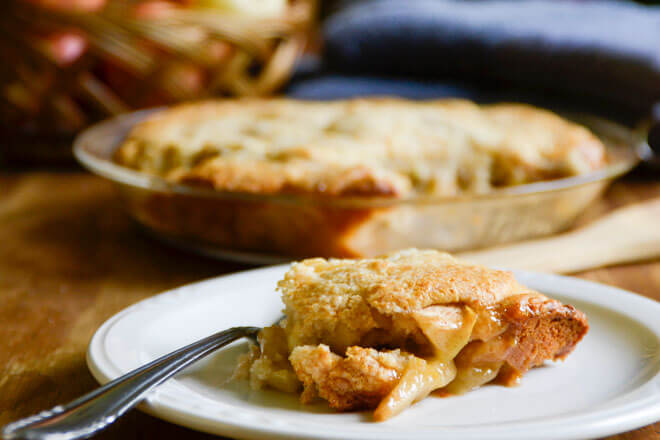 Grain-Free Maple Apple Cobbler
Ingredients
For the filling:
8 c. chopped apples (about 8-9 apples)
1/4 c. tapioca starch
1/4 c. honey
1 T. maple extract
1 t. cinnamon
1/8 t. nutmeg
pinch cloves
For the crust:
2 c. almond flour
1 c. tapioca starch
1/2 t. salt
1 T. baking powder
1/2 c. cold butter, sliced
1 c. sour cream
1/4 c. honey
1 T. sugar, optional
Instructions
Preheat oven to 350 and grease two 9-inch pie plates or one 13x9-inch baking dish.
Chop apples into bite-sized pieces, place in large bowl, then stir in other filling ingredients. Divide filling between the two prepared pie plates, or evenly spread in the 13x9 inch baking dish.
In the large bowl, whisk together dry crust ingredients. Cut in butter until the pieces are small and fairly well distributed, then stir in the sour cream and honey.
Scoop 1/4 cupfuls of batter over fruit mixture, covering as much of the filling as possible (you should be able to cover it all). Sprinkle with sugar, if desired.
Bake for 35-45 minutes, or until fruit is bubbling and cobbler batter is golden-brown and toothpick comes out clean when inserted in the center. If the cobbler is getting too browned on the edges, and still isn't cooked through in the center, cover the cobbler loosely with tinfoil for the last 10 minutes or so of baking. Let cool for a few minutes before consuming.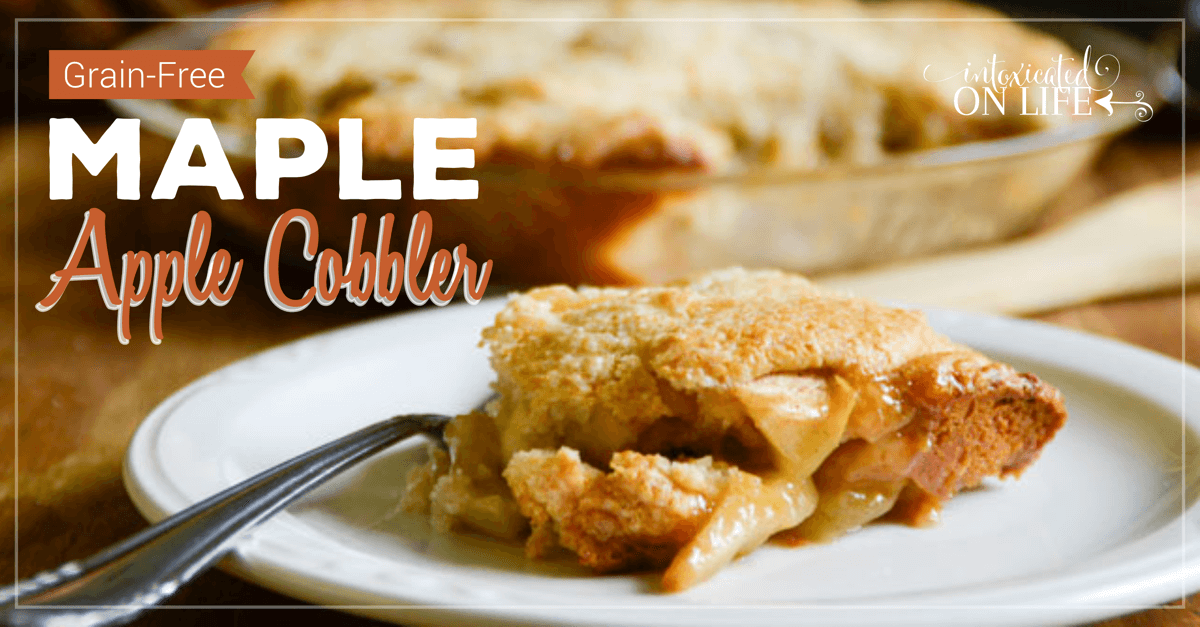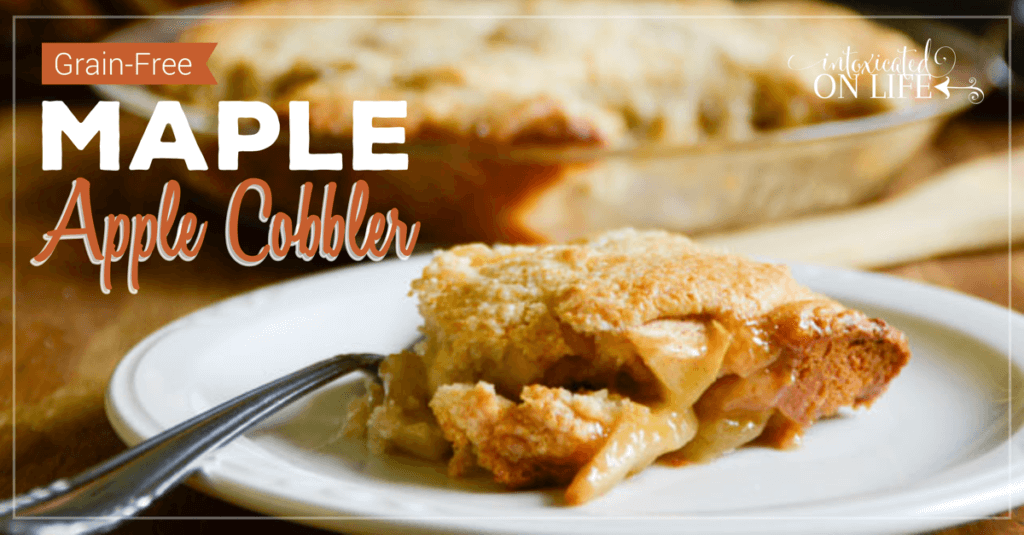 ---
Shared at the Better Baker, Blogghetti, Bowl Me Over, Creative K Kids, Everyday Made Fresh, Free From Farmhouse, Happy & Blessed Home, Juggling Real Food & Real Life, Marathons & Motivation, the Measuring Flower, Miz Helen's Country Kitchen, Modest Mom, Morsels of Life, My Pintervertures, Nourishing Joy, Organic 4 Greenlivings, Pint Sized Baker, Raising Homemakers, Rattlebridge Farm, Shine, Snippets of Inspiration, Suburban Simplicity, Urban Naturale, the Vegetarian Mamma, Giving Up on Perfect.