I really like purple cabbage. My kids really like purple cabbage. Plain ole' green cabbage they turn their nose up at. But there's something about the purple cabbage beckons them to eat it.
Is it the color?
The crunch?
The extra vitamins in red cabbage?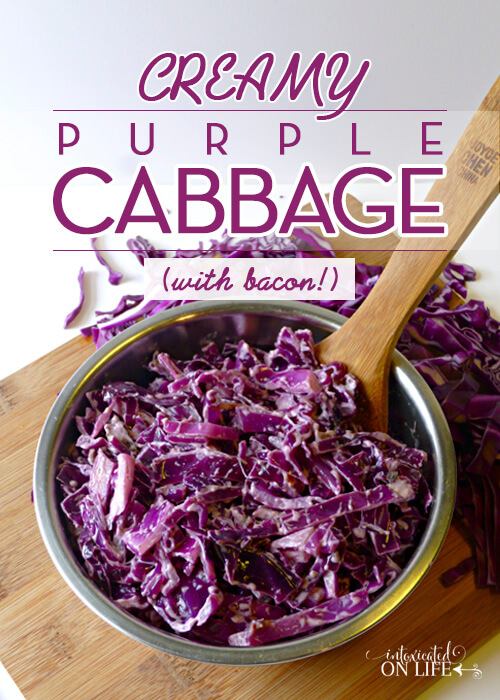 Who cares what it is. I'm just happy it's a vegetable everyone in my family enjoys! I tend to think that beautiful color that appeals to us all, but it really doesn't matter.
Our family loves it sauteed with just a bit of butter and REAL salt. But, when we really want to kick it up a notch we make this recipe. It's rich and creamy. It can pass for a meal in itself.
What's there not to love? Beautiful purple cabbage, paired with cream cheese, and bacon. It makes a perfect accompaniment to your favorite meat straight off the grill.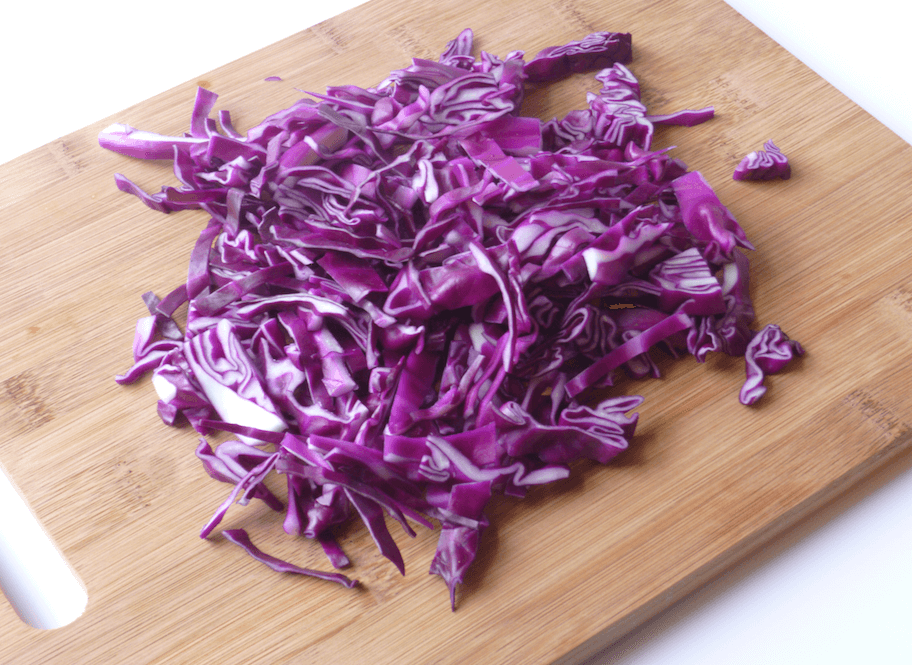 Creamy Purple Cabbage (with bacon)
Ingredients
1 lb bacon (reserve grease)
1 head of purple cabbage
8 oz cream cheese softened
2 Tablespoons Apple Cider Vinegar
Salt to taste
Instructions
Fry your bacon until crispy and reserve the bacon grease. Crumble the bacon and set aside.
Chop Your cabbage into thin strips. Combine cabbage and bacon grease in a large pot. Heat over medium heat until the cabbage is tender.
When the cabbage is tender turn the heat to low, salt, add apple cider vinegar, and cream cheese. Stir until the cream cheese is thoroughly combined.
Remove from heat and stir in the crumbled bacon pieces!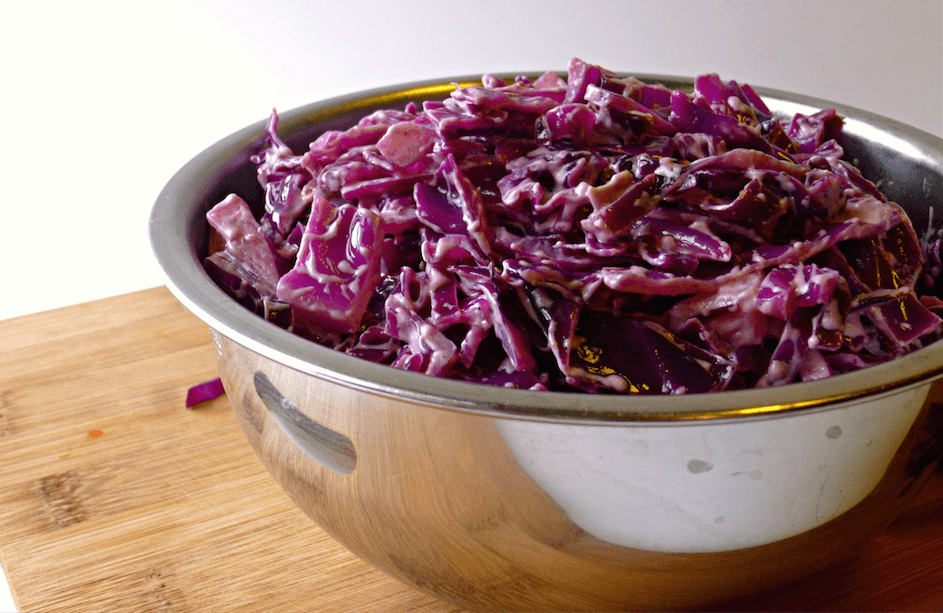 And yes, I know purple cabbage is technically called "red cabbage," but I still think it looks more purple than red! 🙂