This grain-free Cranberry Walnut Granola cereal is a delicious breakfast for a nutritional boost to start my day.
When I first made the commitment to less processed food and more real food, breakfast was one of the hardest meals to wrap my mind around.
I grew up on boxes and boxes of cereal for breakfast, so the thought of cooking breakfast every day was very overwhelming to me. I eventually grew to love real-food, hot breakfasts, but it is still nice to enjoy a super easy bowl of cereal once or twice a week.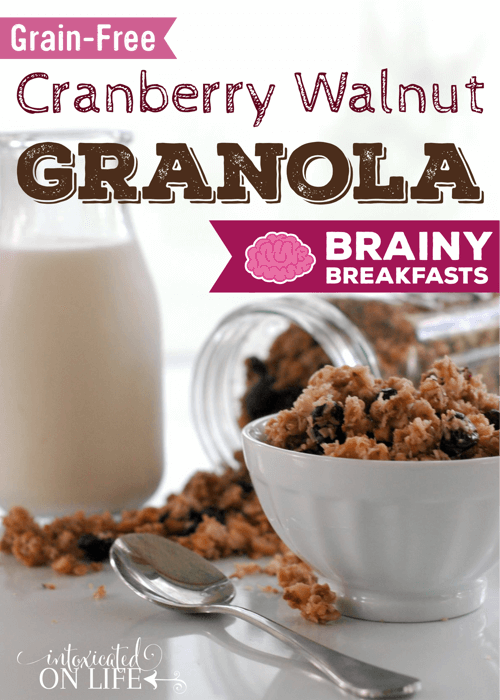 Why I Love Making This Cranberry Walnut Granola Cereal
The beauty of making your own granola cereal is ingredient control. I have a tailored a handful of staple granola cereals to have in the house so I can switch things up based on what we need for the day. All of them are filled with brain- and body-nourishing fats, great protein sources, and fueling quality carbohydrates.
(You can check out my other granola flavors here: Simple Cinnamon Granola, Grain Free Apple Cinnamon Granola, Strawberry Quinoa Granola, Honey Rhubarb Granola)
This cranberry walnut granola cereal is loaded with brain fueling fats—and it tastes so good! It is a good idea to rotate our food sources around for variety in our guts. So because so many of us do enough peanut and/or almond butter, I decided to change up the nut sources in this recipe.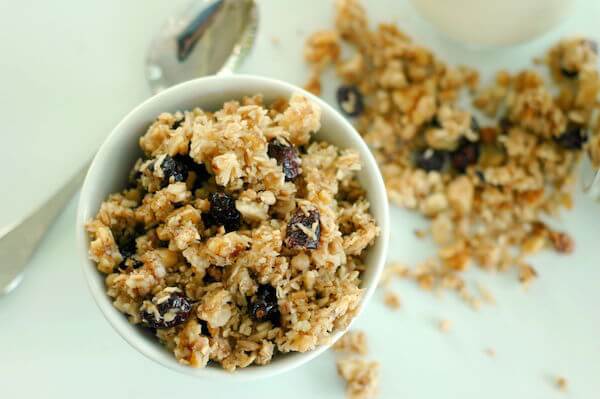 Walnuts contain compounds like vitamin E, folate, melatonin, omega-3 fats, and antioxidants that protect our neural activity and growth—especially in growing children. They give this granola a really yummy flavor too.
Brazil nuts are known for their magnificent selenium content. This is very powerful antioxidant. They are also loaded with brain-nourishing mono-unsaturated fatty acids.
Serve your cranberry walnut granola cereal with a splash of raw milk or coconut milk. Or sprinkle it over a cup of yogurt. It packs really great in school lunches to have for a snack too!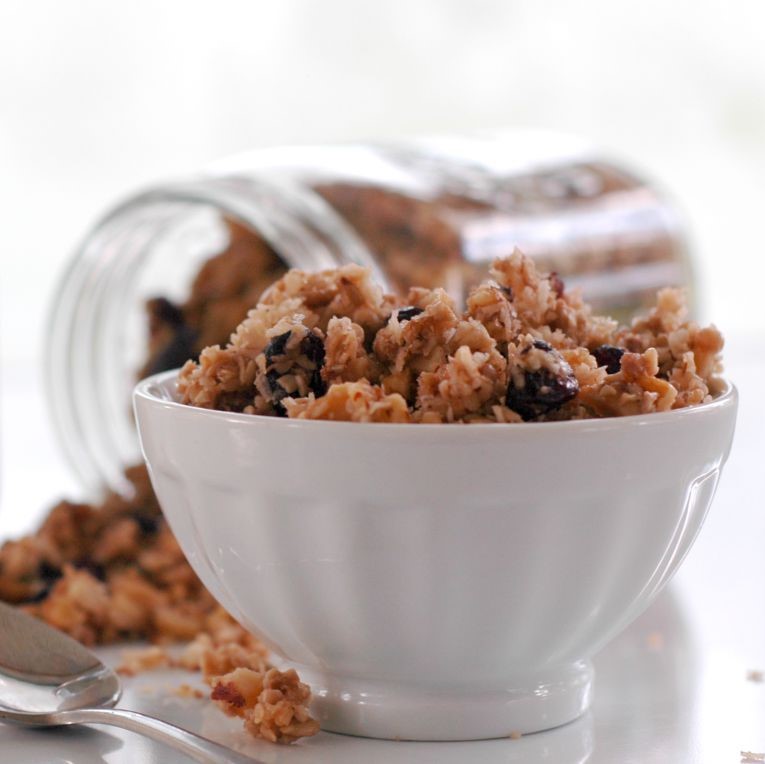 Print
Cranberry Walnut Granola Cereal
Sometimes it's nice to have an easy breakfast! This Cranberry Walnut Granola cereal is grain-free, gluten-free, and full of nutrition and healthy fat and protein to fill you up.
Servings:
3
pounds of granola
Ingredients
1

pound

raw walnuts

about 4 cups

1

pound

raw brazil nuts

about 3 cups

1

pound

raw sunflower seeds

about 4 cups

3

tablespoons

sea salt for soaking

3

cups

unsweetened coconut shreds

1

cup

avocado oil

melted butter or coconut oil works too

3/4

cup

- 1 cup pure maple syrup

raw honey works too

1

tablespoon

almond extract

2-3

cups

dried cranberries
Instructions
Put the walnuts, brazil nuts, sunflower seeds, and salt in a large mixing bowl, add water to cover, and combine well. Set the bowl in a warm spot in your kitchen for 8 hours (I put everything in first thing in the morning, then after dinner get it all in the dehydrator to run overnight).

After the nuts/seeds soak, put them in a strainer to drain excess water. It doesn't have to be perfect. Just get what you can off.

Meanwhile, put the rest of the ingredients in the large mixing bowl, add the strained nuts/seeds, and combine.

Spread out on your dehydrator trays and dry over night about 12 hours at 125-135º F. Break up the dried out granola, and store in air tight containers.
Need some more tasty, kid-friendly breakfast ideas?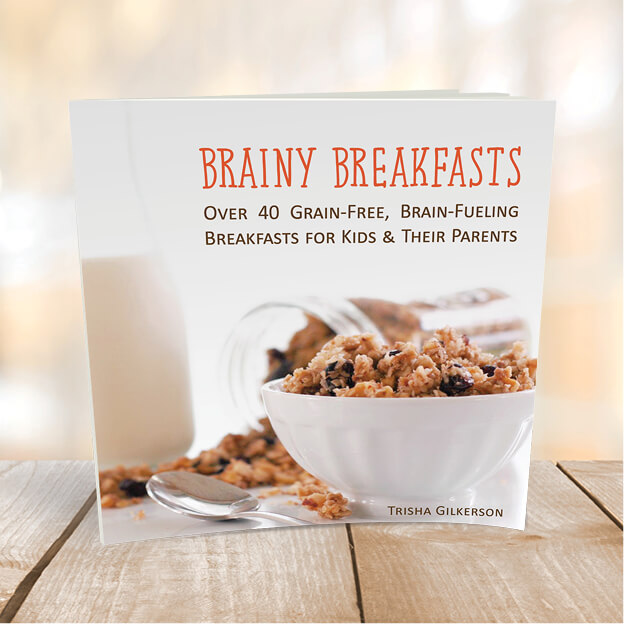 Check out our cookbook Brainy Breakfasts – it's filled with over 40 grain-free, brain-fueling breakfast recipes to keep things new and exciting! It's available as a downloadable or softcover book. You won't run out of healthy, tasty breakfast recipes anytime soon with this cookbook ?
More Healthy Breakfast Recipes:
---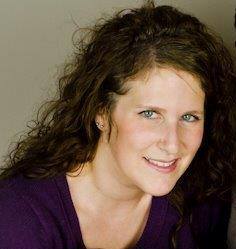 Renee is a wife and mama of 3 busy bees under 6 years old. She is passionate about raising the next generation of kids with a better understanding of how food affects their bodies. She is committed to teaching others that simple, real food can make positive changes in health and can be done on a (very) tight budget, all while making the kids smile. Renee blogs at Raising Generation Nourished and can be found on Facebook, Twitter, Instagram, Pinterest and Google+.