This easy berry smoothie recipe is dairy-free and sugar-free and super delicious for breakfast or snack time. The kids love it (and so do us grown-ups).
My oldest son used to claim he didn't like anything coconut. Don't put coconut in his cookies. No coconut flour. No coconut milk. Nada.
Ugh! What's a mama to do?
Sneak it in. That's what I did. Smoothies were our "gateway" to coconut consumption. While he was playing in the other room, this mama made delicious smoothies. Berry smoothies (like this one here), chocolate smoothies, pumpkin smoothies, and more.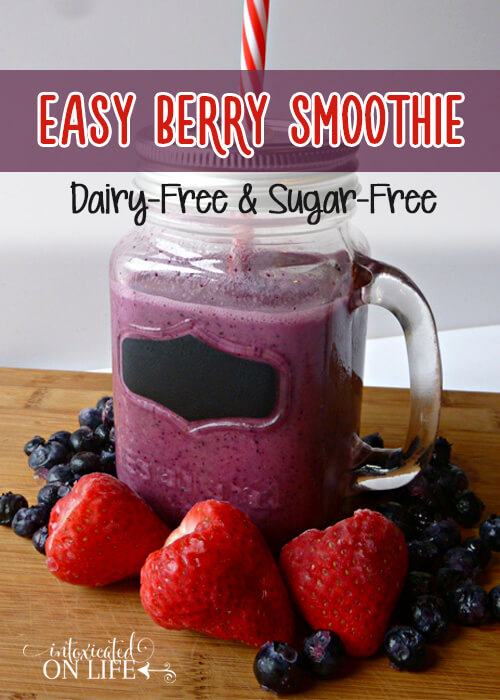 A Sneaky Easy Berry Smoothie…
He couldn't resist.
He didn't know what was in the smoothies, and he didn't care.
Then one day, I broke it to him. He was sitting at the kitchen counter and asked for a smoothie. He'd been happily drinking smoothies for weeks. He was oblivious to the fact that they were made with creamy coconut milk. "Sure." I smiled. "But I have a secret to tell you about these smoothies!"
He was so eager to find out what the secret was. "They're made with coconut milk." I confessed as I pulled the coconut milk out.
He didn't bat an eye. "No it isn't," he claimed as I poured the coconut milk into the blender.
As he happily drank his smoothie, he continued to refuse that it was made with coconut milk. Eventually, he decided coconut wasn't so bad. Cookies made with coconut flour? Bring them on. Coconut flour in pancakes? Yes please.
And of course he's always down for a coconut milk smoothie. This one happens to be both his and my favorite smoothie. This berry smoothie is great for a snack, a treat, or breakfast. It's simple to make, rich, creamy, and berrylicious!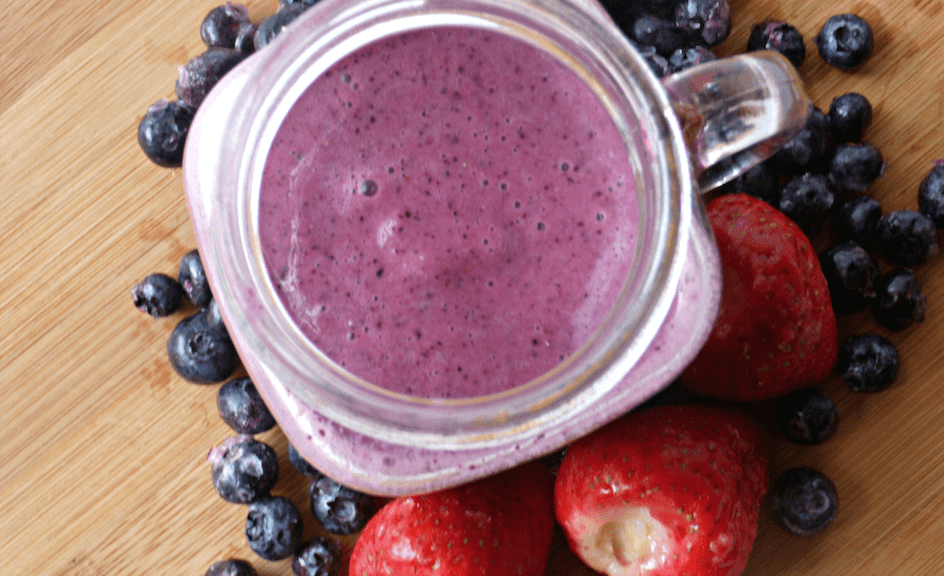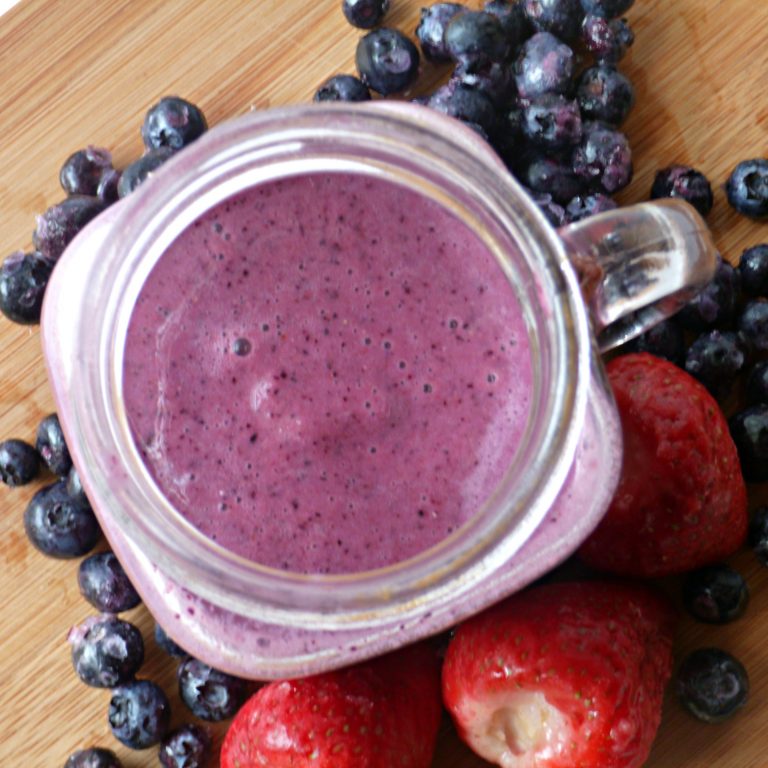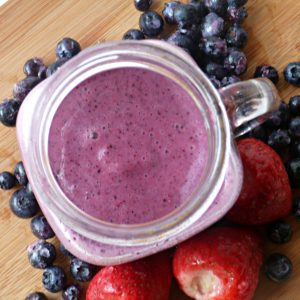 Print
Dairy/Sugar Free Coconut Berry Smoothie
Whether you enjoy it for a snack or an easy breakfast, this delicious smoothie is full of healthy fats, fiber and vitamins. But your kids won't care about that, just that it tastes delicious. 🙂
Instructions
Put all of the ingredients in the blender together and whiz around until well mixed. Enjoy!
Nutrition
Calories:
459
kcal
|
Carbohydrates:
26
g
|
Protein:
5
g
|
Fat:
42
g
|
Saturated Fat:
36
g
|
Sodium:
27
mg
|
Potassium:
505
mg
|
Fiber:
4
g
|
Sugar:
13
g
|
Vitamin A:
71
IU
|
Vitamin C:
6
mg
|
Calcium:
47
mg
|
Iron:
7
mg
Let me know if you loved this recipe in the comments below! Once you've enjoyed this delicious coconut berry smoothie, make sure you try some of my other smoothie recipes!
More Healthy Smoothie Recipes: