If you're looking for good-old fashioned down-home comfort food, cabbage rolls are a classic. It really isn't that hard to remake the classic version into Paleo, Slow-Cooker Cabbage Rolls. This makes the cabbage rolls both healthy and easy for the busy mom to throw in the slow-cooker.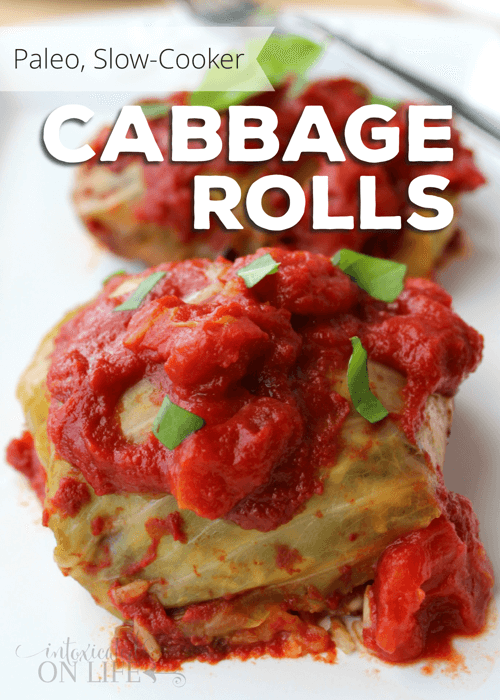 Traditional vs. Paleo Cabbage Rolls
What's different between these cabbage rolls and the ones my mom made growing up? Not much!
Rice has been substituted for riced cauliflower. Instead of a heavy grain-laden meal, these cabbage rolls are packed with nourishing veggies—tomatoes, cabbage, and cauliflower.
Instead of sautéing your onions in canola or vegetable oil, use coconut oil. 
Easy peasy!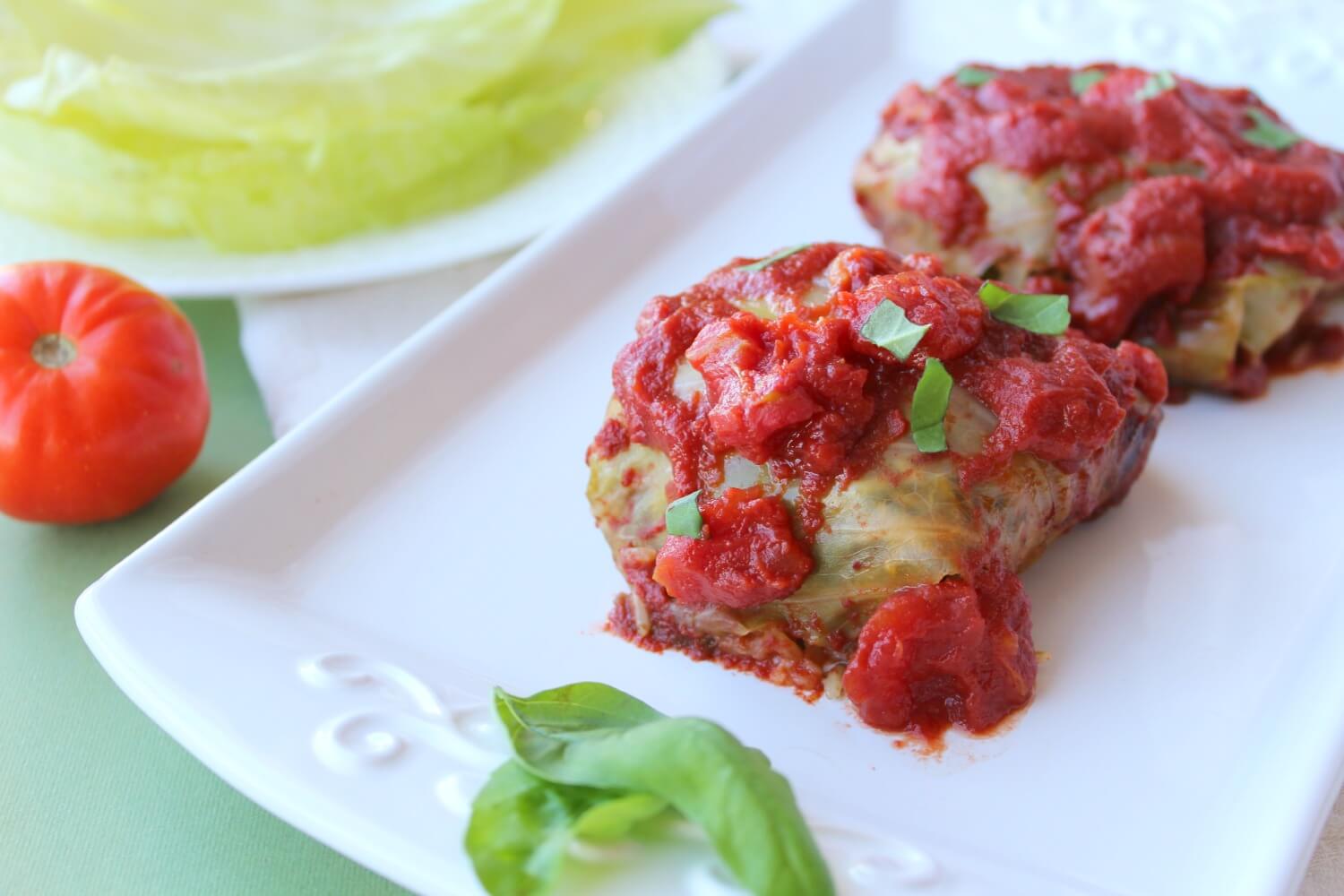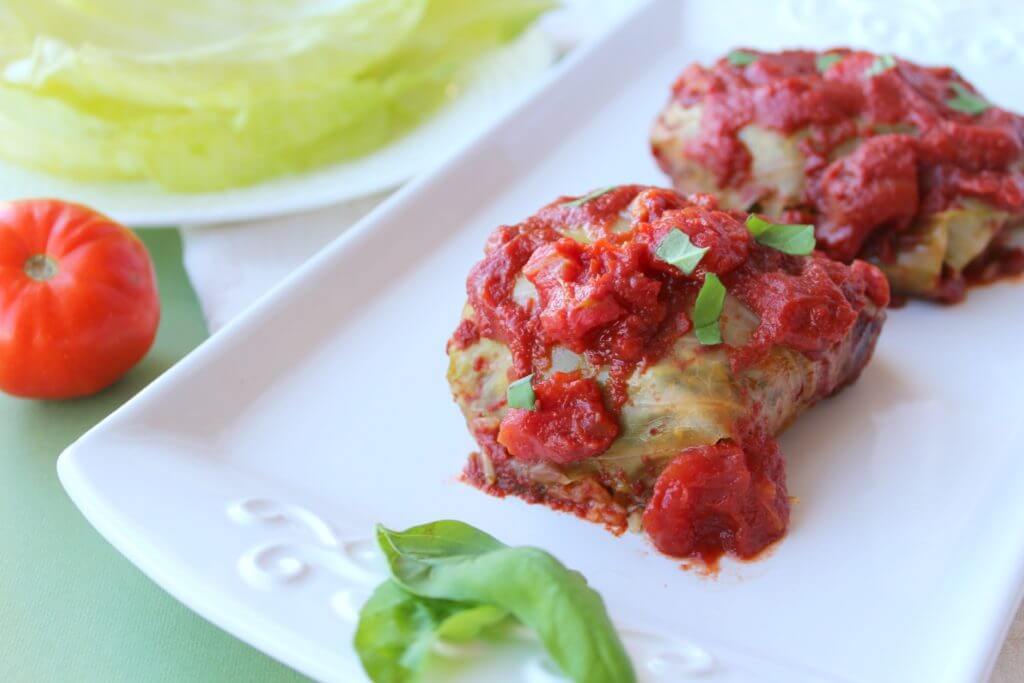 Easy, Paleo, Slow-Cooker Cabbage Rolls
Ingredients
1 large head of green cabbage
1 lb ground beef
1 lb lean ground pork
1 tbsp coconut oil
½ white onion, diced finely
1 ½ cups of riced cauliflower (does not need to be precooked)
½ tsp garlic powder
½ tsp sea salt
1 tsp black pepper
8 oz crushed tomatoes
8 oz tomato sauce
Instructions
Rice your cauliflower using a food processor (or grate it by hand).
In a large bowl, mix the beef, pork, garlic powder, salt and pepper.
Put a large pot of water on the stove over high heat. To prepare the cabbage for rolling, lightly boil it whole and peel the leaves off a few at a time. Cut the core out of the cabbage and place in the pot. Bring to a boil and then reduce the heat to a simmer. As the leaves soften, you can peel them off with a spoon or pair of tongs.
In a large skillet over medium-high heat, add a tablespoon of coconut oil , add the onion and sauté for 3 to 5 minutes until the onion is translucent.
Combine the onion and riced cauliflower with the meat, and mix by hand to incorporate all the ingredients.
Take a cabbage leaf, concave side up with the stem toward you, and place a large spoonful of the meat mixture at the stem end. Then roll forward, fold the sides in and end with the seam down.
Mix the crushed tomatoes and tomato sauce in a bowl. Put about 1 cup in the bottom of the slow cooker. Lay the cabbage rolls in with the seam side down.
Cover with the remaining tomato mixture once the slow cooker is full.
Cook on low for 5 hours.
Serve & enjoy!
What do you eat with cabbage rolls? Growing up, we always ate them with mashed potatoes. Yum!