I don't often make many bread substitutes, but every once in a while I get a hankering for a treat. This gluten-free cheesy biscuits recipe came about at just such a time. They are made with coconut flour, which I find a bit tricky to work with, but have been trying to experiment with more lately so I can take advantage of the nutritional benefits of coconut.
Looking for more gluten-free recipes and resources? This Everything Gluten Free page is a library of everything gluten free we've worked on.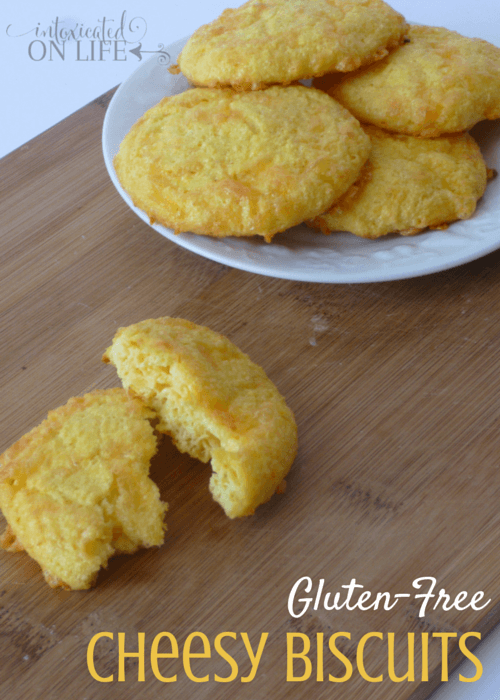 One little cheesy biscuit at red lobster will cost you 17 grams of carbs, but only delivers 9 grams of fat and 3 grams of protein. That sounds like a nutritional recipe for disaster. That many carbs from one little biscuit will cause your blood glucose levels to spike and in turn cause fat storage. 
My recipe for gluten-free cheesy biscuits, on the other hand, has only 3 grams of carbs (2 of which are fiber), 14.25 grams of fat, and 19.33 grams of protein. A much better ratio!
Gluten-Free Cheesy Biscuits
Ingredients
6

eggs

6

T.

butter

melted

1/2

t.

salt

1/2

t.

baking powder

1

t.

garlic powder

1/2

cup

coconut flour

8

oz.

sharp cheddar cheese
Instructions
Preheat the oven to 400 degrees.

Line a cookie sheet with parchment paper.

Whisk eggs, melted butter, salt, baking powder, and garlic together in a large bowl.

Blend coconut flour into mixture until no lumps remain.

Stir cheddar cheese into the mixture until well combined.

Place rounds of dough about 3 inches apart on prepared cookie sheet.

Bake 12-15 minutes or until lightly browned.
Notes
These are delicious straight out of the oven, or warmed up in a toaster or toaster oven the next day!
Nutrition
I hope you enjoy these as much as my family and I did. As you can see below, we even enjoyed these gluten-free cheesy biscuits the next day for breakfast. We placed 2 biscuits in the toaster and placed an over-medium egg and bacon in the middle. It was quite a treat and a breakfast I could feel good about serving!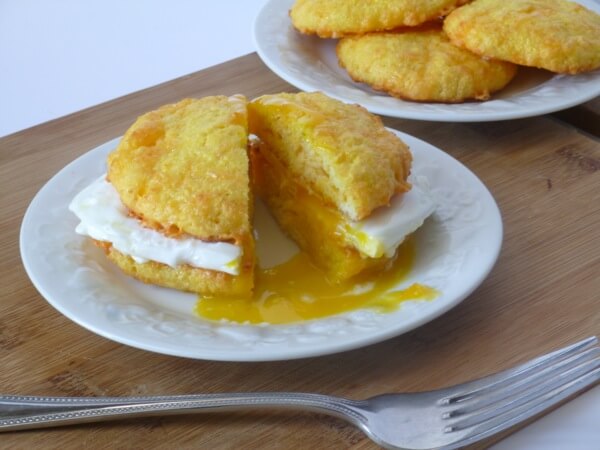 More Gluten-Free Bread & Grains Tips:
Linking up with Foodie Fridays.