I'm happy to eat anything gingerbread at any time of the year, but there's something about the winter holidays that make gingerbread an extra-special treat. Growing up my mother would always decorate a homemade gingerbread house with me and my little brother at Christmastime, so I suppose it's more nostalgic than anything. 🙂
Looking for gluten-free recipes and resources? This Everything Gluten Free page is a library of everything gluten free we've worked on.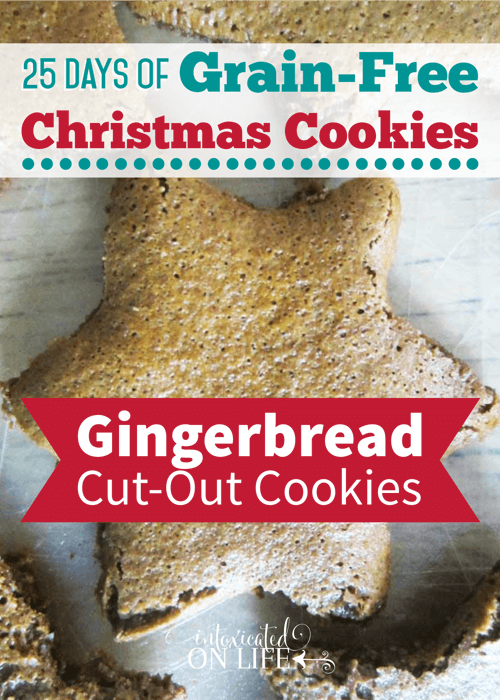 Even though my husband and I have chosen to celebrate Hanukkah as a family instead of Christmas, I still wanted my kids to have the same special memories I had.
These little holiday treats are simple to mix up, and quite a hit with the kids! Instead of rolling and cutting, then tediously transferring the cookies to a baking sheet, I find it easier to bake the cookie dough as two big pieces, then cut out the shapes once they've cooled off a tad. The kids love helping with this part!
And of course, if you don't have a pretty little Star of David cookie cutter, you can use whatever shape you want. 😉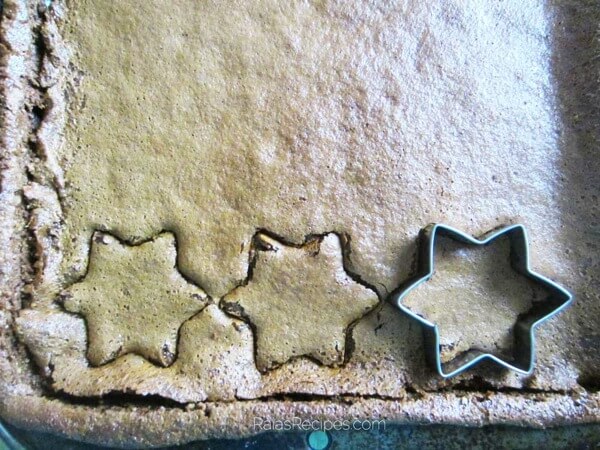 Gingerbread Hanukkah Cut-Out Cookies
Instructions
Preheat oven to 350 and grease two cookie sheets very well, or line them with parchment paper.
Place almonds and arrowroot/tapioca in food processor or high-powered blender and pulse until they become a fine meal (don't overdo it—you may end up with almond butter!).
Dump into a large bowl and whisk in spices, salt, and soda.
In small saucepan, heat molasses until warmed. Remove from heat and stir in honey and coconut oil. Pour over almond mixture and mix well.
Divide dough between cookie sheets and press out with a greased piece of plastic wrap until about 1/4 inch thick.
Bake for 10 minutes.
Let cool for a few minutes before cutting into shapes.
Remove from pan and devour. 🙂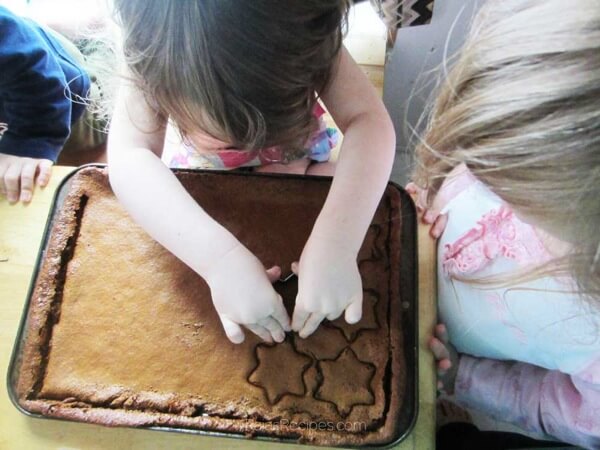 25 Days of Grain-Free Christmas Cookies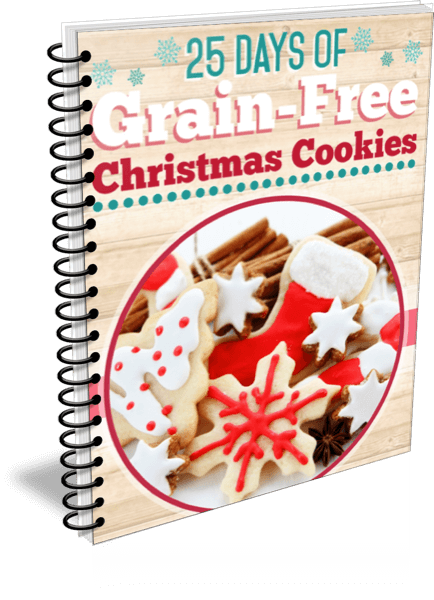 Christmas and cookies go hand-in-hand, but most traditional cookie recipes use wheat flour and other grains. If you are grain-free, or you are looking to cut back on the grains you eat, this cookbook gives you 25 amazing cookie recipes to continue to fill your home with the pleasant traditional tastes and aromas.
Of course, you can use these cookie recipes year round! Your family is going to love having these healthy, delicious alternatives.

---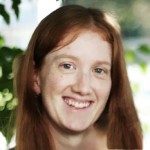 Raia is the stay-at-home-mom of four crazy kids (with #5 on the way) who loves to create simple and healthy recipes. After finding out she was gluten intolerant in 2011 she started her recipe blog to share her love of gluten-free baking (and chocolate) with others. In her spare time she enjoys doing laundry and dishes… not really. Check out her blog, Raia's Recipes, and follow her on Facebook, Pinterest, Google +, Instagram, or Twitter.
Sharing at Serving Joyfully, Whole New Mom and The Nourishing Gourmet