This homemade breakfast sausage recipe is incredibly easy to make. We make our own breakfast sausage to avoid corn additives for our family's health. And this  recipe is super tasty!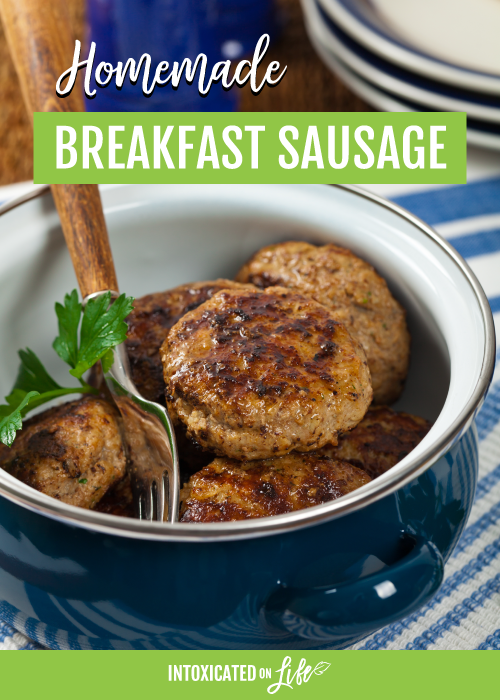 My family has gone through food allergy testing—and can I tell you it's caused quite a bit of change in our already-altered diet. I thought we were eating a pretty clean, healthy, whole-foods diet, but found out different when two of my kiddos and my husband all tested positive for a corn allergy.
Corn allergies have got to be one of the most difficult food allergies to deal with. Why? Because corn is in everything! You can't even purchase breakfast sausage that is corn-free. (Seriously? It's sausage. How could you screw it up?)
I thought I found corn-free sausage.
✔️ No corn syrup.
✔️ No corn starch.
✔️ No MSG.
❌ Dextrose…hold up, that's a form of corn sugar!
Back to the drawing board.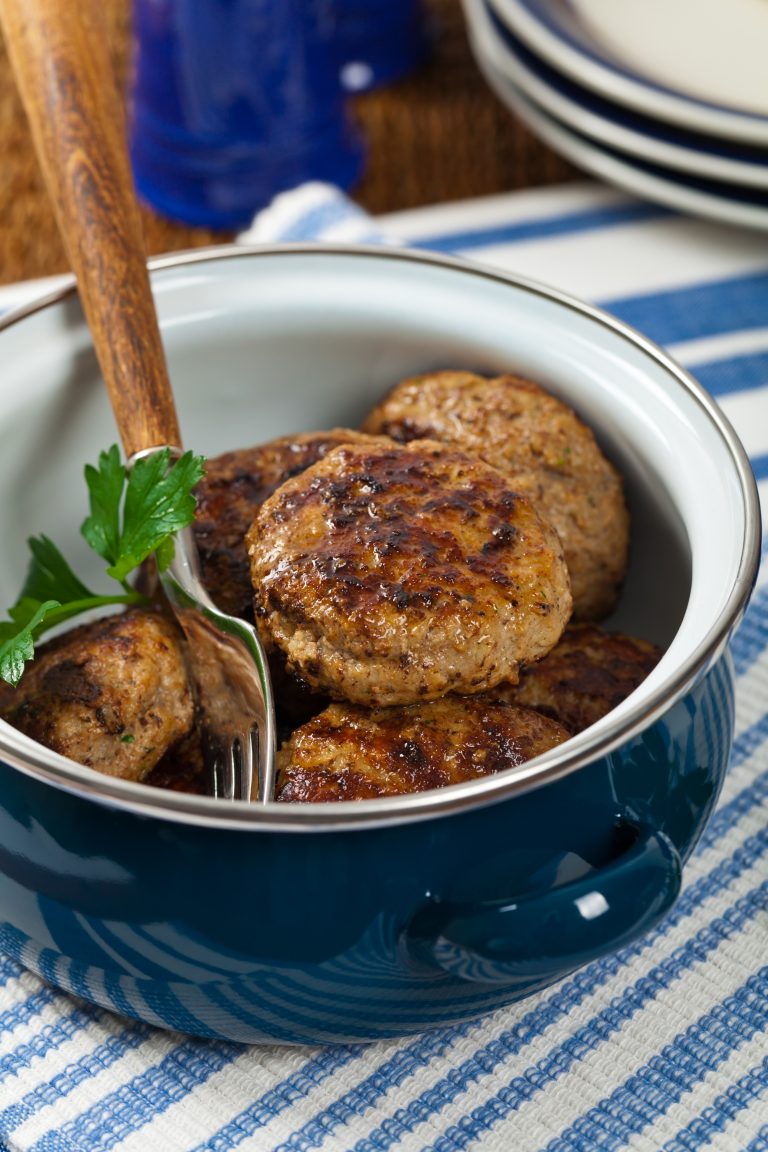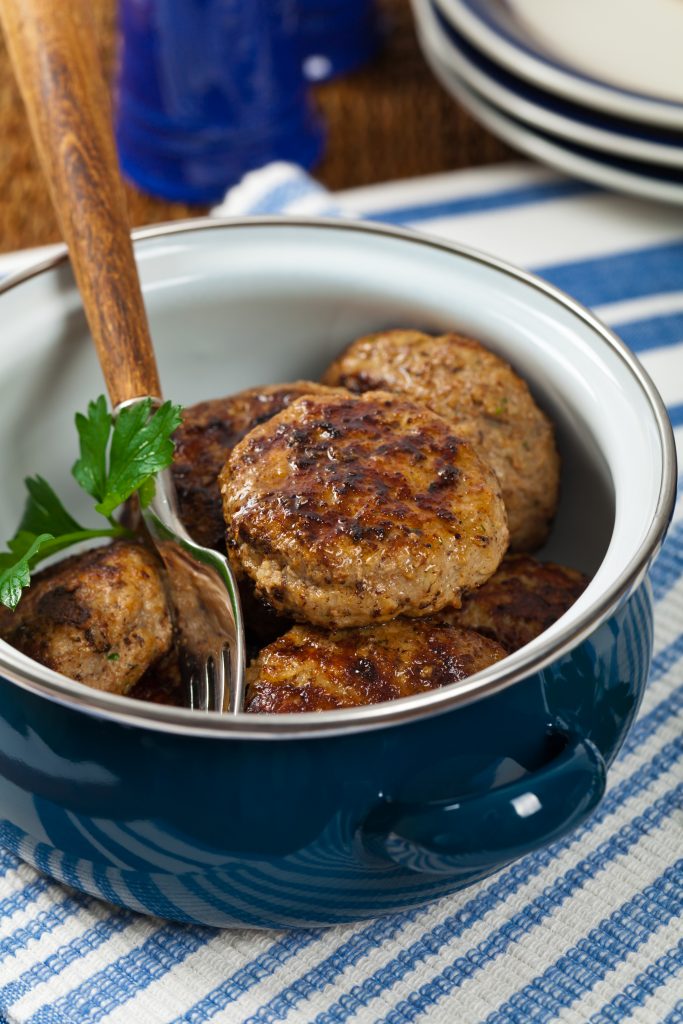 Make your own! Homemade breakfast sausage is easy.
In our sleepy little town doesn't have a Whole Foods or a Trader Joes, but that's alright. I found it's extremely easy to make your own homemade breakfast sausage. My guess is, it is probably much cheaper than purchasing those specialty meats too.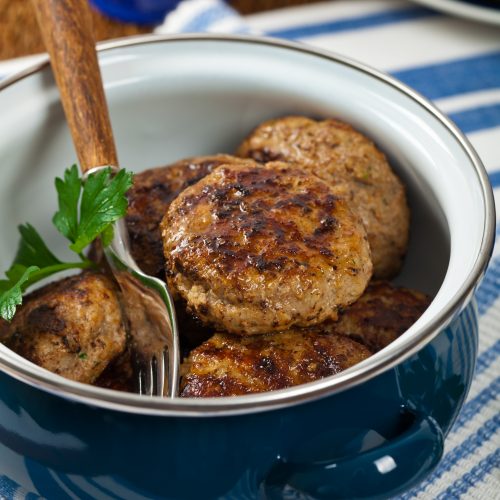 Print
Homemade Breakfast Sausage (Recipe)
This homemade breakfast sausage is so easy and delicious you'll wonder why you haven't made it before. It is easily enjoyed for breakfast, on pizza, or in any other favorite recipe that calls for sausage.
Instructions
Put all of the ingredients in a large bowl.

Mix together thoroughly.

You can then use the sausage any way you'd use ground sausage purchased from the store - cook it now or freeze it for later use. You can make sausage patties, ground sausage, or use it in your favorite recipes. (Make some sausage patties the easy way and keep them in the refrigerator for breakfasts).
Notes
*Turbinado sugar is an unrefined form of sugar. I can find this in our small town, so I imagine you should be able to find it or another type of unrefined sugar at your local grocery store as well. Look for one of the following unrefined types of sugar: turbinado, coconut sugar, muscavado, or sucanant. Xylitol may also work, but I have not tried it in this recipe.
Nutrition
Serving:
2
ounces
|
Calories:
176
kcal
|
Carbohydrates:
1
g
|
Protein:
9
g
|
Fat:
15
g
|
Saturated Fat:
5
g
|
Cholesterol:
41
mg
|
Sodium:
797
mg
|
Potassium:
141
mg
|
Fiber:
1
g
|
Sugar:
1
g
|
Vitamin A:
55
IU
|
Vitamin C:
1
mg
|
Calcium:
7
mg
|
Iron:
1
mg
Jimmy Dean, eat your heart out.
After you try our corn-free breakfast sausage recipe, please let me know if you loved it in the comments below!
More Healthy Breakfast Recipes: