Sexting. It's a classic tale as old as time:
Boy meets girl.
Boy and girl hook up.
Girl texts boy risqué photos.
Boy and girl break up.
Boy shares risqué photos with friends.
Okay, maybe it isn't a classic tale, but if sexting stats are any indication, it's an all-too-common tale today.
And it's a story parents need to be aware of.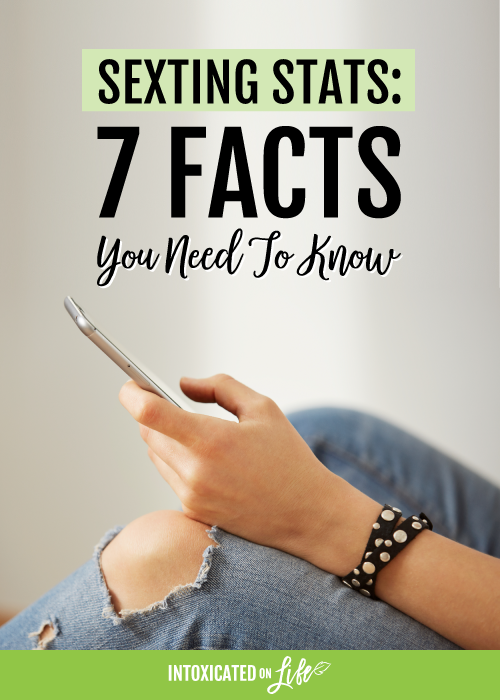 "Sexting"—sending or sharing nude or partially nude photos or videos—is alarmingly common among teens.
How do we prevent it?
How do we deal with it when it impacts our teen?
First, it's important to know the numbers. Here are some of the most recent sexting stats.
Recent Sexting Stats
15% of teens have sent a sext
According to a meta-analysis published in the Journal of the American Medical Association Pediatrics in 2018, 14.8% of teenagers have sent a sexually explicit image, video, or message to someone else.
Yes, that's more than 1 in 7 teens—sending lewd images of themselves into the digital world.
And this has nearly doubled since 2009, when Pew Research estimated only 8% of 17-year-olds—the age minors are most likely to sext—have sent a sext.
27% of teens have received a sext
The same meta-analysis printed in JAMA found that of the over 100,000 participants in various studies, 27.4% of teens have received a sext from someone else.
This is has gone up considerably in the last decade when we compare this to a Cox survey from 2009 which found 17% (ages 13-18) of teens have received a sext.
12% of teens have forwarded a sext from someone else to others (without their consent)
The JAMA meta-analysis found, sampling from 5 studies on the subject, 12% of teens have forwarded a sext from someone else to others, without the original sender's consent.
In the same analysis 8.4% of teens have said a photo of themselves they sent to someone was forwarded on to others without their consent.
Similar estimates were found in 2011 by the MTV-AP survey done among teens and young adults: 18% of teens and young adults (14-24) said they have shared sexts sent to them with another person.
Most sexts are sent to boyfriends or girlfriends.
According to both the Cox survey and the MTV-AP survey, roughly 60% of teen sexters say they have sent sexts to boyfriends or girlfriends.
According to a survey from The National Campaign to Prevent Teen and Unplanned Pregnancy, the most common reason why a teen sends or posts a sext is to be "fun/flirtatious" (63% of sexters). Additionally, 43% said they have sent sexts as a "sexy" present for their boyfriend or girlfriend, 25% "to get a guy/girl's attention," and 24% "to feel sexy."
Sexting is a predictor of teen sex.
Sexting is just one more example of the sex-on-tap culture in which we live. According to an Adolescent Health Survey, which surveyed 23,000 high school students in the Boston area, students who have had sexual intercourse are 5 times more likely than virgins to be involved in sexting.
Porn use is a predictor of sexting (especially among girls).
According to a 2016 Barna study, 51% of teen and young adult women who use pornography have sent a sext.
Incidentally, the same survey also found porn use among teens is not only common but largely accepted. When teens do talk about porn with friends, 89% of teens say they do so in a neutral, accepting, or encouraging way.
Sexting is a precursor to "revenge porn."
According to a study published by the University of Kent, when presented with a scenario of a romantic partner walking out on them, 99% of people surveyed expressed some approval with the idea of "revenge porn"—the jilted lover posting nude photos of their ex online. And 29% reported they would be likely to actually do it.
Danah Boyd, Senior Researcher at Microsoft Research, says in nearly every school she visits, she hears the same types of stories of sexting gone awry: spurned lovers or crushes shaming someone by spreading nude images around.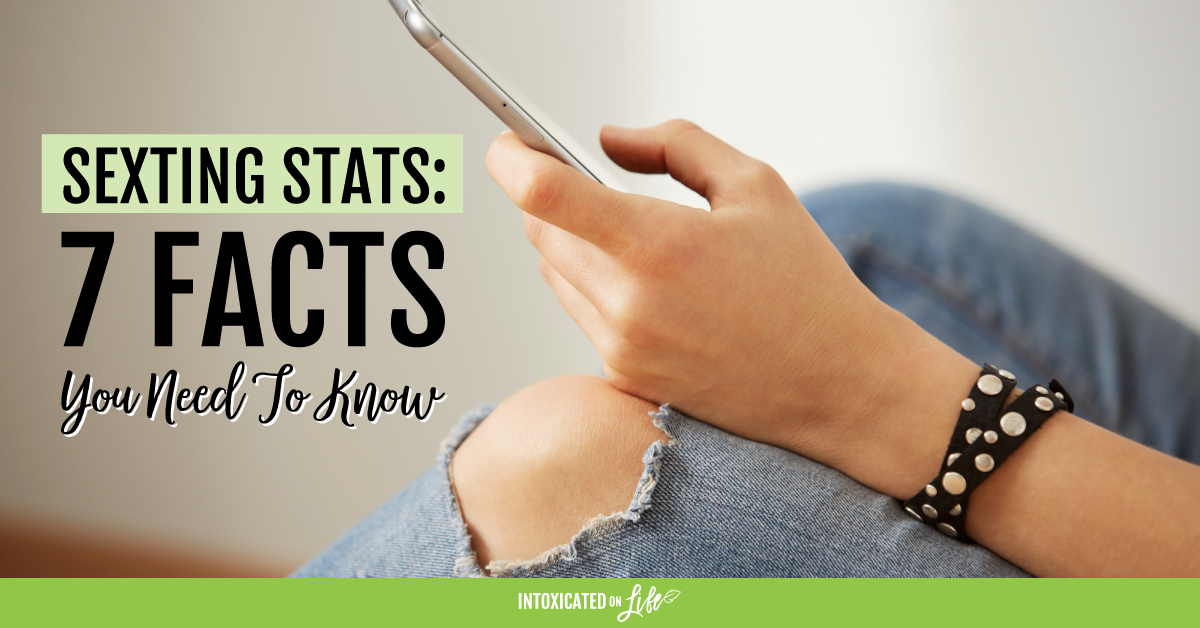 Sexting Stats: Let's paint a picture…
Let's say you were in a classroom of 21 teenagers—the average class size in American public schools. Of those 21 teens…
3 have sent a nude photo or video of themselves to someone—probably a boyfriend or girlfriend
6 have received a sext from someone, and half of those have forwarded that same sext to someone else (without permission)
Blow that up to a suburban high school of, say, 2000 students. Of those, nearly 300 students are sending people nude photos or videos of themselves—disseminating self-made pornography—which can be copied, saved, forwarded, or posted—anywhere.
What can Christian parents do about sexting?
Addressing this problem at the root means having frank, honest, and frequent conversations with kids about godly sexuality.
Easier said that done, I know. But it's something that must be done.
Truth #1: You are created with dignity
Giving kids a biblical framework for understanding their bodies (and the bodies of others) is vital. When children understand they are uniquely valuable, made in the image of a holy God, they don't fall prey so easily to the enticements of sexting later on.
If you're looking for a guide to help you begin having these conversations at the correct ages and stages, look no further than The Talk series of books. This series, anchored in the Scriptures, is designed to help parents talk meaningfully with children about sex.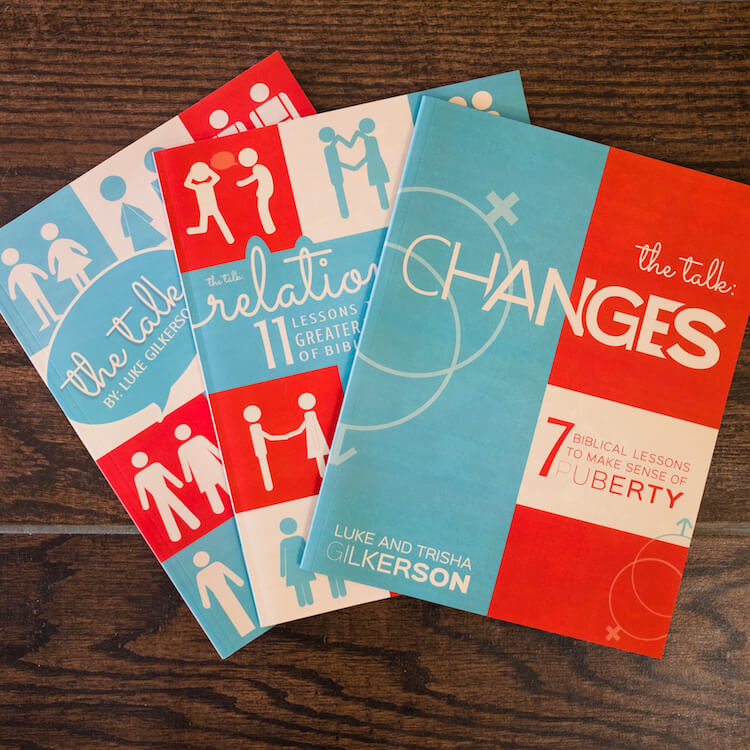 Truth #2: You are called to preserve the dignity of others
I love how the Westminster Larger Catechism explains the duties of the 7th commandment—you shall not commit adultery. The first duty is "chastity in body, mind, affections, words, and behavior; and the preservation of it in ourselves and others."
Driving to the heart of the commandment, God does not expect us to merely avoid physical adultery, but preserve in ourselves and others chastity—that is, preserve personal integrity and avoid any unlawful sexual actions, conversation, thoughts, or desires.
When someone offers to send you a nude photo or video—either of themselves or of someone else—the right response is: "No. I will not use another person's body that way."
---
I hope these sexting stats have you prepared for how this modern digital world might change household issues. Looking for more resources?
More Sex Ed Articles for Parents: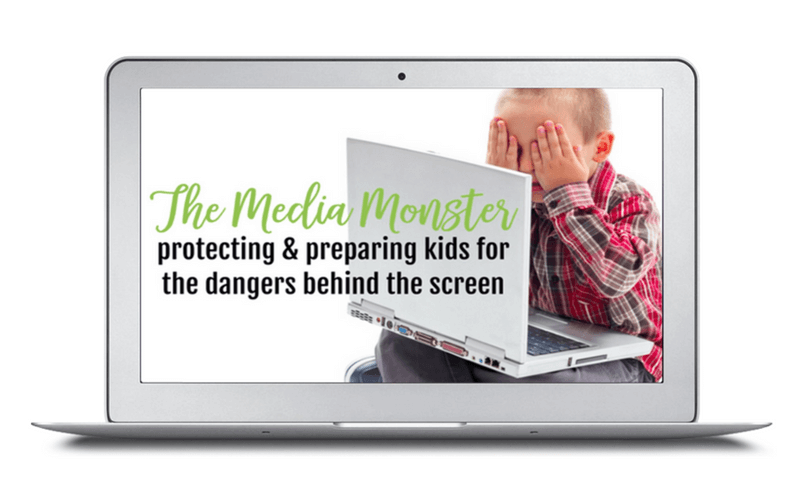 Access this 3-part training including: a 90-minute video presentation, the Media Literacy Cheat Sheet (conversations starters for teaching kids media discernment), PLUS a 48-minute presentation from an Internet Safety consultant, and additional resources.
In this training series, you'll learn:
The surprising reason you don't need to be shutting out all your kids' exposure to "worldly" content
Where to find the best tools for filtering the content your kids can see
The key mindset shift you need to make to help your kids develop responsible viewing habits
When you should start transitioning your family to allow more freedom (and exactly how you can make that transition responsibly!)
What "accountability" looks like in a healthy family (and how you can help your kids not feel like they live in a police state)
Troubleshooting the hidden mentalities that will prevent you from developing a healthy family media culture
The most helpful free and premium resources for kickstarting new media habits in your home