For several months I've been making my own salad dressing. I prefer to make my own so we can avoid industrial oils, sugar, high fructose corn syrup, and preservatives. Making salad dressing is so cheap and easy, and you are only limited by your creativity! This creamy parmesan dressing is sure to impress.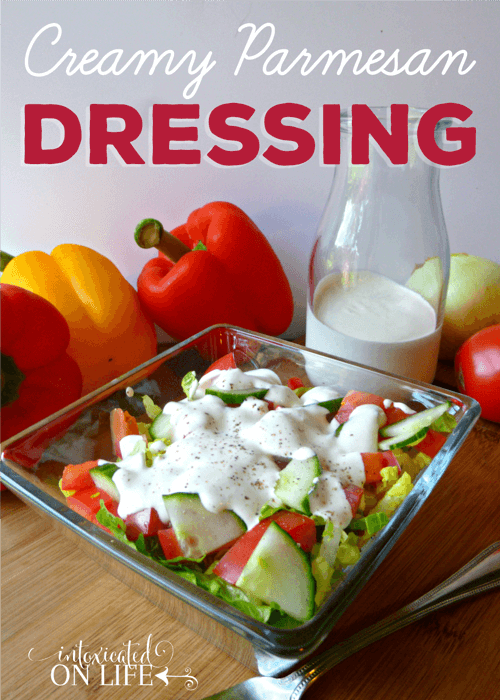 This is one of my families very favorite salad dressings. Even my husband, who doesn't typically like creamy salad dressings, really enjoys this parmesan dressing recipe.
Creamy Parmesan Dressing Recipe
Instructions
Mix all ingredients together. Use milk or water to thin the dressing to your liking.

If you want to make a truly fabulous salad I suggest salad greens topped with cucumbers, grape tomatoes, crumbled bacon, sliced avocado, sunflower seeds, and finished with this delectable creamy parmesan dressing. It's a glorious combination!
If you're looking for some other salad dressing options, some of our family favorites include:
What are your favorite salad dressings?