If you're in need of an easy to make, fun to eat snack that's full of healthy ingredients, you've come to the right place. These Strawberry Coconut Popsicles are my kids' newest favorite afternoon snack.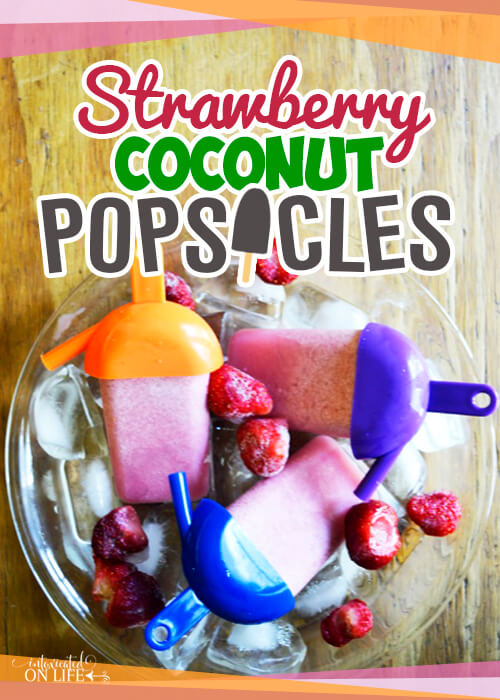 There's something about summertime that calls for popsicles. I know one of my favorite childhood treats were my mom's homemade ones, and I'm happy to pass that down to my kids as well.
Along with their popsicle-love, my kids are watermelon fiends. Last summer they enjoyed Coconut & Watermelon Popsicles, and the year before that I made them Watermelon & Kefir Popsicles. But this year they couldn't wait for the watermelons to ripen to get their popsicle fix, so they settled for strawberries. Which isn't really settling, since strawberries are equally delicious and healthy. 😉 And this year, to give my kiddos a little boost, I added a smidgen of magnesium powder to their popsicles.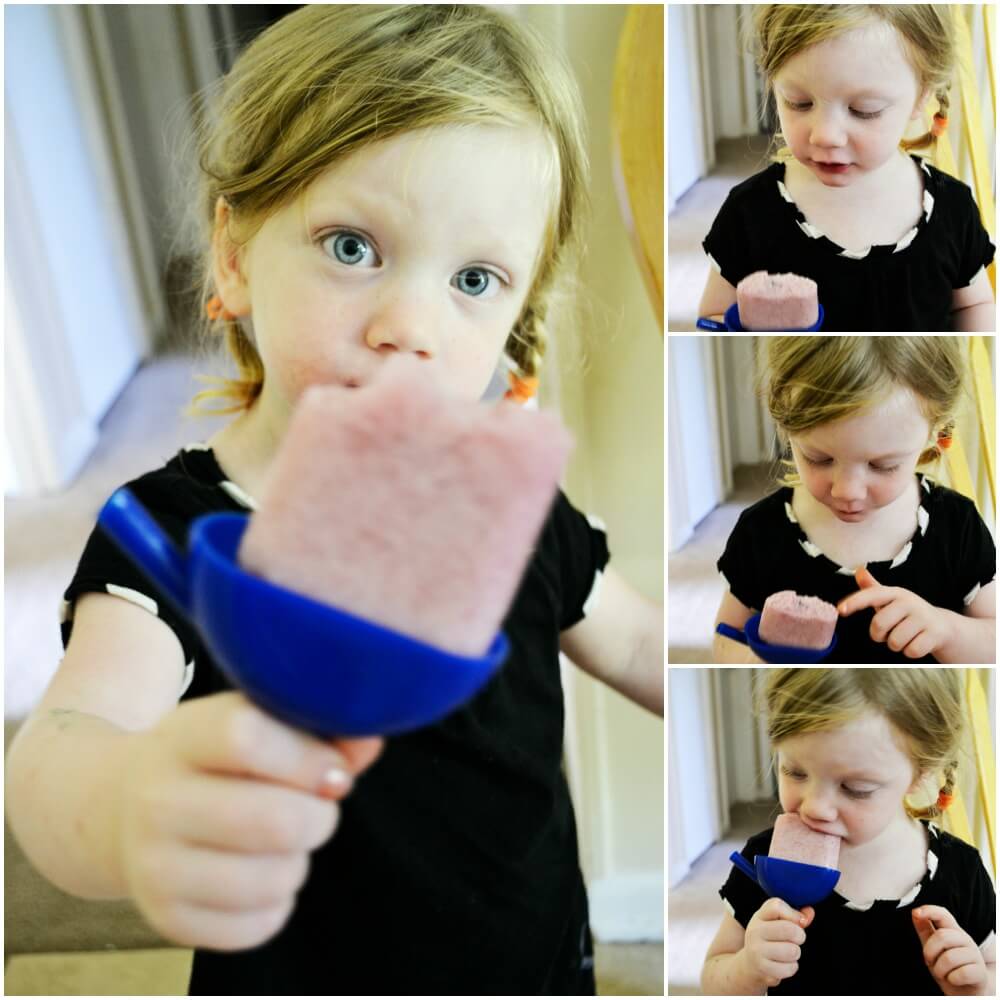 Why magnesium, you might ask? Because it's one of the 6 macro-minerals that helps to complete our body's mineral content. It's important for building strong bones (which my crazy, daredevil kiddos need!), proper nerve function, keeping our heart beating rhythmically, and helping us turn our food into energy (not sure they need more energy, but hey…). Since an estimated 80% of Americans are deficient in magnesium, I like to sneak it in where I can.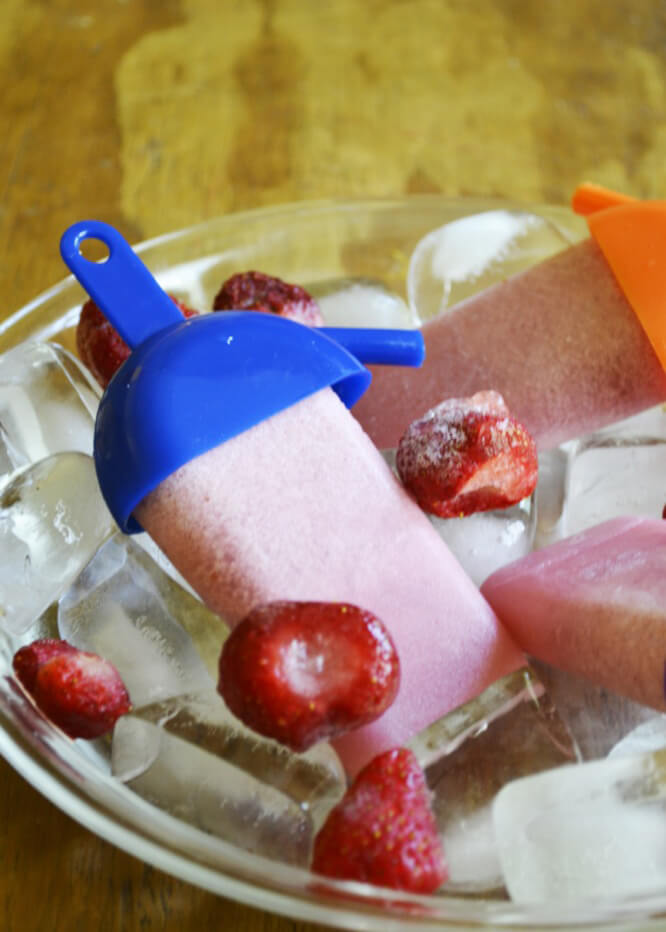 Strawberry Coconut Popsicles
Ingredients
10

frozen

or raw strawberries

12

oz.

full fat coconut milk

2-4

T.

honey

1

t.

vanilla

1/4

t.

magnesium powder
Instructions
Puree, pour into popsicle molds, and freeze until set (a few hours).