What's the best way to get kids to eat a food they're not too sure about? Dip, of course. Grandma's Best Dill Dip definitely does the trick!
It seems that adding dip to my kids plate can change their whole disposition to the food in front of them. Veggies? Just add this dip or ranch. Meat? Just add barbecue sauce or mustard. They go from wrinkled nose grumbling little minions to scarfing down their food and asking for seconds.
If you haven't tried this trick with your own kids, you really must. The transition is remarkable!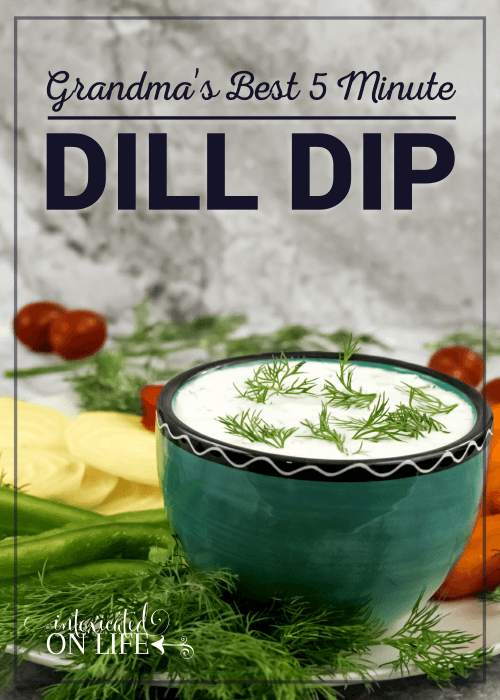 Not Your Average Dill Dip…
My niece was recently at my house, and when I got the dill dip out, she turned her nose up at it and exclaimed she didn't like dill dip. But I asked her to give it a little try. This just doesn't taste like your average store-bought dill dip (which I also think tastes nasty and fake).
It's remarkable how much better (and healthier) this dip tastes when you whip it together at home and leave out the sugar, soybean oil, MSG, and other nasties.
I grew up eating this recipe. This recipe is the same recipe my grandma made and brought to all the family cookouts and graduation parties. This recipe has been around!
The only thing I've modified from my grandmother's original recipe is to leave out the Accent flavor enhancer. Accent is just powdered MSG and the recipe and our bodies aren't missing anything by omitting this one ingredient. Really, I can't tell the difference at all when I leave it out.
We hope that it will delight your family as much as it has ours.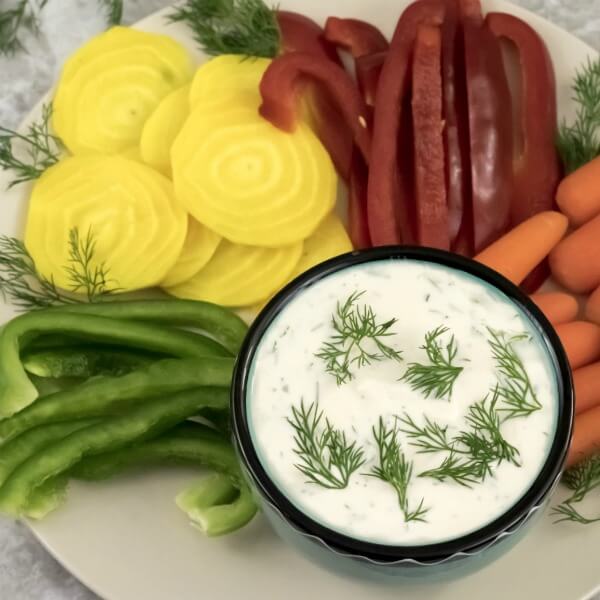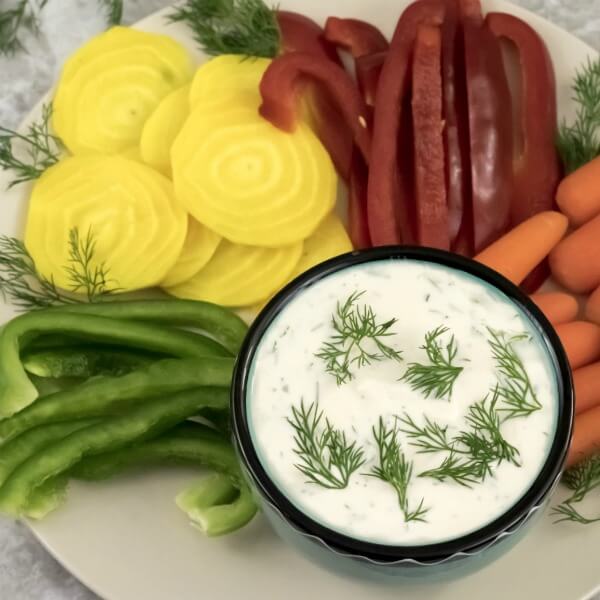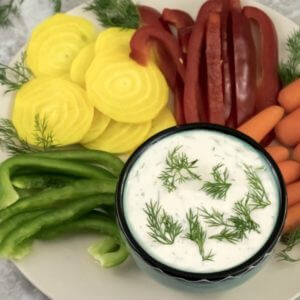 Print
Grandma's Best 5 Minute Dill Dip
This easy, delicious dill dip is a great addition to a vegetable plate-- and hopefully will encourage your kids to eat more veggies!
Instructions
Combine all ingredients in a bowl and mix well. Serve with your favorite raw vegetables for dipping!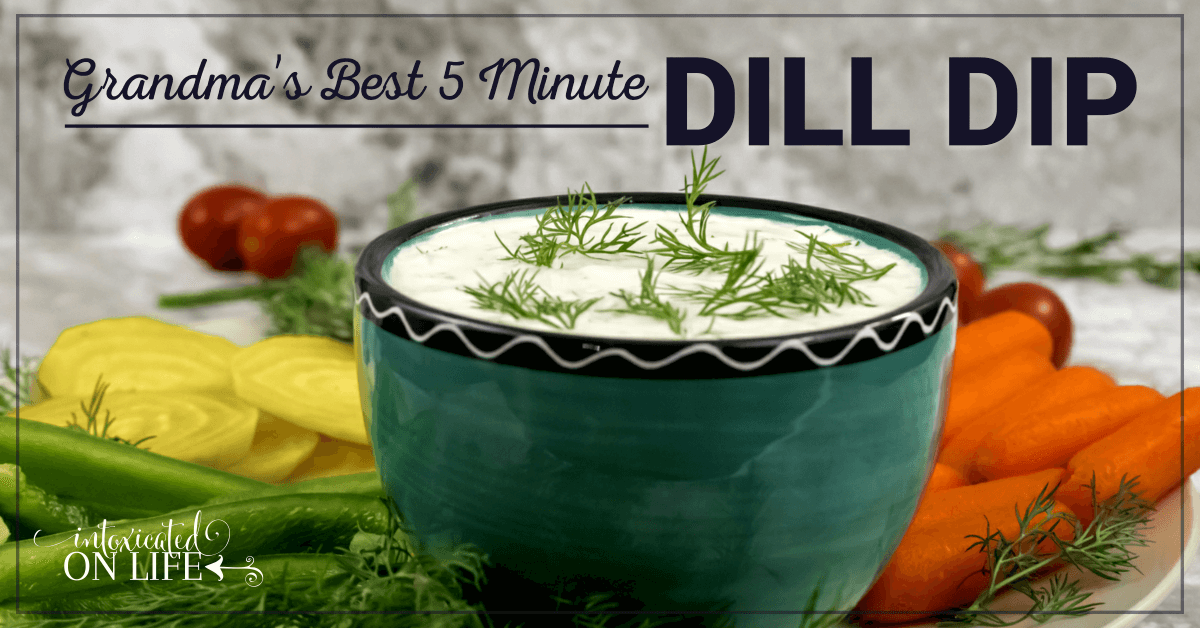 Try some other of our dip and dressing recipes: