This homemade southwest spicy ranch dressing is the perfect finishing touch for your favorite fajita salad.
Ranch. It's one of the standard condiments in every American's refrigerator. It makes sense. Creamy and delicious, ranch dressing is the perfect dipper for veggies (well, after my grandma's homemade dill dip, that is).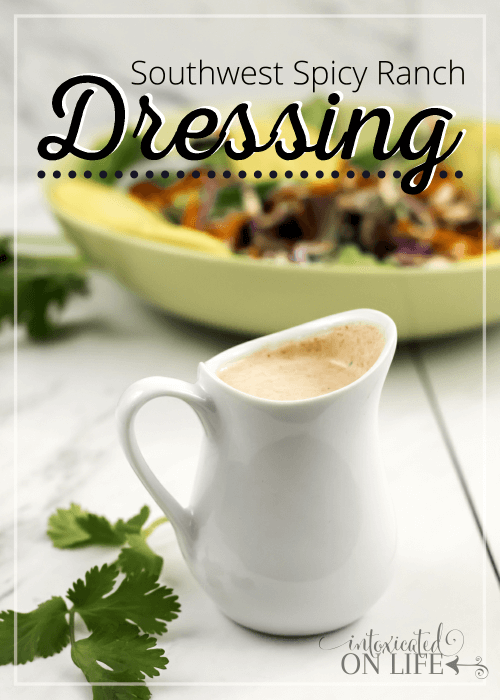 I know dressing is just one of those things, most of us have been programmed to pick up at the store. But mama—homemade dressings are one of the easiest condiments to make yourself. They're so so so ridiculously easy to do yourself. You can whip up a batch of this southwest spicy ranch in just a few minutes—it's even faster than running to the store.
And why would you do it? Well, not only will it be the best tasting ranch you've ever had, but you don't have to feel guilty bribing your kids to eat those carrot and celery sticks with nasty store-bought ranch. Because this southwest spicy ranch dressing isn't filled with a bunch of nasty ingredients.
YIKES: Check Out These Ingredients
Just look at the image below. If some of these ingredients in store-bought ranch don't scare you, I don't know what will! I've hi-lighted some of the questionable ingredients by underlining them in red (some of the ingredients I don't even know WHAT they are).


Some of the biggest red flags: soybean and/or canola oil, more soy, monosodium glutamate, artificial flavors…and more. Yuck, yuck, yuck.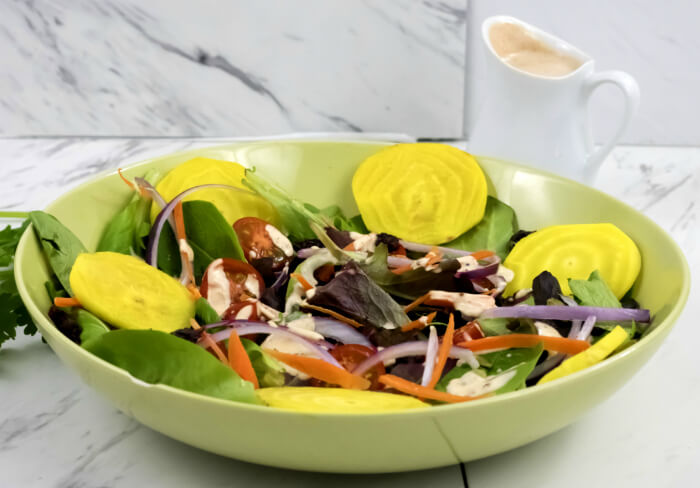 You Don't Have to Give Up Your Ranch!
Never fear! I've got you covered. I don't know why I spent so many years purchasing costly pre-made salad dressings that are filled with nasties and not nearly as flavorful.
One of my families favorite dressings is a Ranch-style dressing, but one of my (and my oldest sons) fave dressings is this southwest spicy ranch dressing. It makes our tastebuds tingle! If you like spicy, but not that spicy, then you'll probably want to go easy on the cayenne pepper.
Homemade Southwest Spicy Ranch Dressing
Ingredients
1 c. mayonnaise (be sure to make up a batch of homemade mayonnaise for the fridge and use it in all of your favorite dips and dressings)
1/2 c. sour cream
4 T. milk
2 T. minced onion
1 t. parsley
1/2 t. hot sauce
1/2 t. salt
1/2 t. paprika
1 t. dill weed
1/4-1/2 t. cayenne pepper
1 t. cumin
1/2 garlic powder
1/2 t. pepper
Instructions
Mix all ingredients. If the dressing is too thick, use more milk to thin it out. Easy peasy!
Enjoy on your favorite salad or use as a dip for your veggies!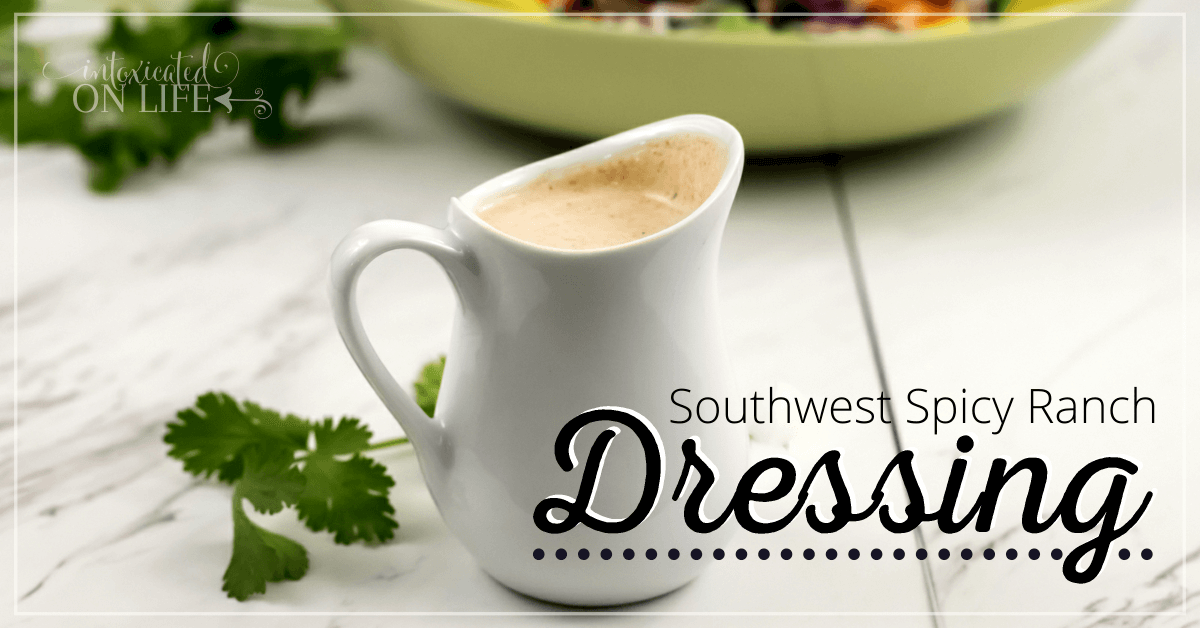 Not much for spicy dressings? Check out some of our other family favorites including this Creamy Balsamic Vinaigrette dressing or this Creamy Parmesan dressing.
What are YOUR favorite dressings? Tell me below!
Sharing at The DIY Mommy, The Modest Mom Blog, Create With Joy, Raising Homemakers, Saving 4 Six, and Mum's Savvy Savings.
More Homemade Sauces and Condiments:
SaveSave
SaveSave