These cinnamon muffins are divine! Right now several individuals in our family have to stay away from dairy and I try to limit our entire family's sugar intake. That can make, baking treats a bit tricky. But everyone in the family is happy when I make these!
Looking for gluten-free recipes and resources? This Everything Gluten Free page is a library of everything gluten free we've worked on.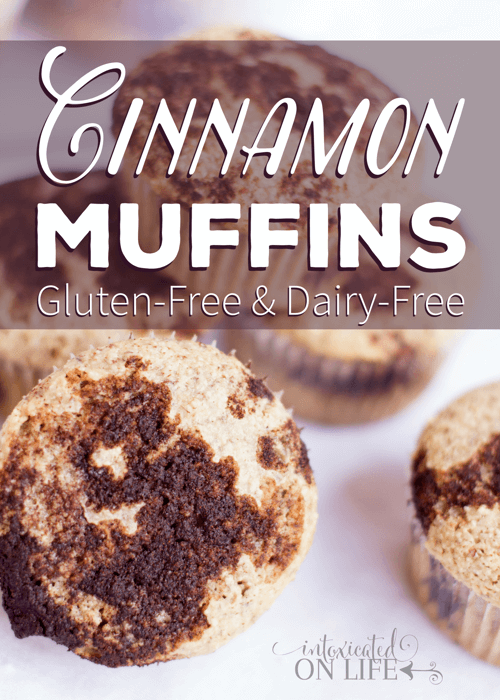 Sweetening the muffin was easy to do. They turn out superb using xylitol and stevia. I used some  honey in the topping – you can omit the topping if you have to be more careful with your sugar intake.  There is only 1/2 cup of honey in the whole batch. So it's not bad for a very occasional treat, and my kids love these things!
They make a fantastic substitute for sugar-filled donuts or traditional muffins. Or you could even make them as a dessert when company is over (they'll never know you're feeding them something healthy!)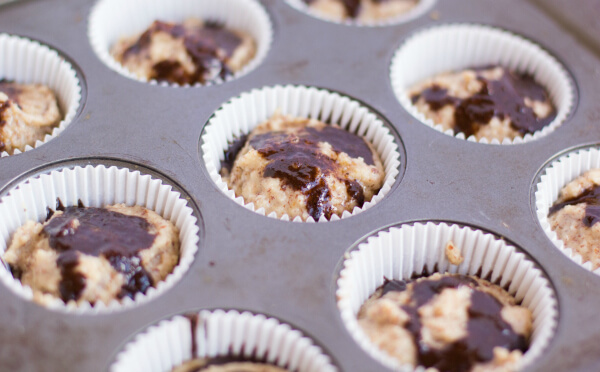 Cinnamon Muffins: Gluten-Free and Dairy-Free
Instructions
Preheat the oven to 315 degrees and place paper liners in 25 muffin tins (it may make a few more depending on how you divide the batter).

Beat the eggs, coconut milk, xylitol, stevia, and vanilla together.

Stir in the almond flour, salt, and baking soda until the batter is well combined.

In a separate bowl stir all of the streusel ingredients together.

To each muffin cup, add a spoonful of batter, a drizzle of streusel, followed by another spoonful of batter and drizzle of streusel. Each muffin tin should be approximately filled 1/3 full.

Bake for about 25 minutes or until toothpick comes out clean. Allow the muffins to cool for at least 5 minutes in the pan prior to serving.

Try not to eat all of the muffins at once! These freeze really well. I have made super huge batches and stuck a bunch in the freezer to pull out as a treat for the boys.