Here it is! Your one-stop-shop for all your homeschooling questions. If you are trying to figure out how to get started homeschooling, you've come to the right place.
We've compiled questions from our readers to create a resource packed with info and laced it with lots of links to resources you might find useful to get you off to a great start.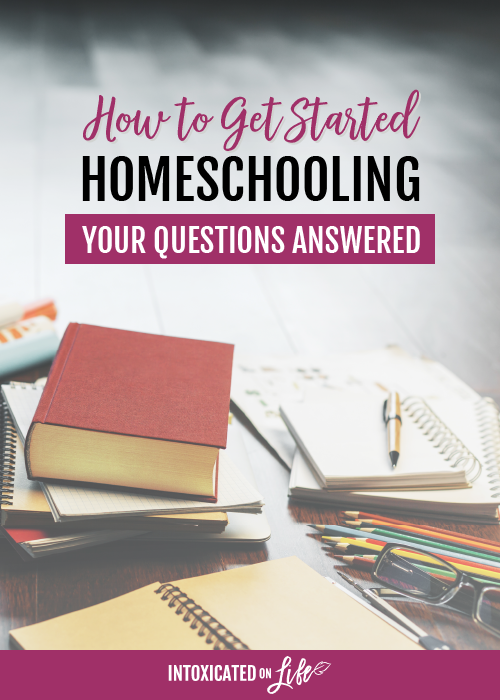 ---
First Steps: Making the Switch
I'm not sure if I want to homeschool longterm. Should I just do remote public school this year or should I homeschool?
If you only plan on keeping your kids home one year, it is probably best to stick to remote schooling through whatever government or private school your child already attends.
If, however, you think there's a decent chance you may keep your kids home longer, why not give homeschooling a try? You don't have to commit to doing it forever, just take it year by year.
Remote public school was a disaster last year. Will homeschooling be the same?
No. "Public school at home" and homeschooling are two different animals.
When schools made the sudden switch to remote learning in 2020, many families encountered problems. Some parents didn't know how to navigate the "new normal." Some kids weren't in the right "head space" to do school at home. Some schools weren't prepared for it.
But the biggest difference between remote public school and homeschooling is YOU are in control of the curricula options. As a homeschooler, you choose from some of the best curricula, books, online classes, and remote teachers in the world. As a homeschooler, you choose when you want to plan a field trip or an educational social outing. With remote public school, you're stuck with whatever the local school is doing. Here's a post from K. M. that outlines more of the differences between homeschooling and public school at home.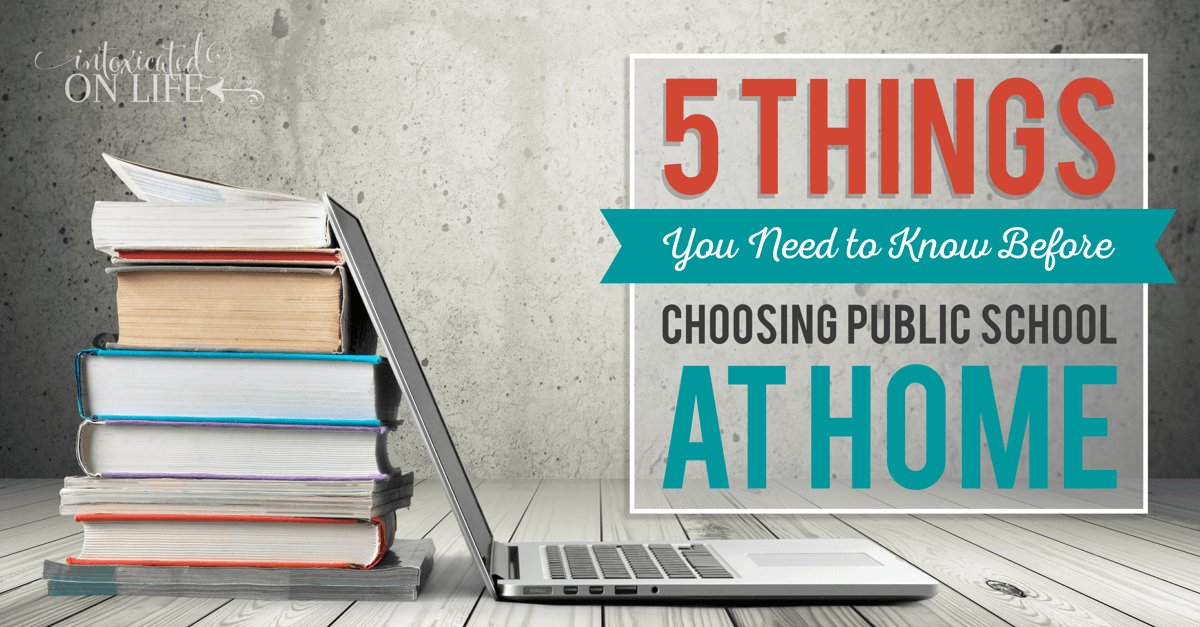 Does my State have requirements? What are they?
Every state is different — some have little to no requirements and others have more stringent requirements. The good news is HSLDA (Home School Legal Defense Association) offers a complete guide to every state and exactly what is required. HSLDA Canada can answer your questions if you live in Canada.
My kids are registered for public school already, but I want to homeschool now. What do I do?
Contact your school and tell them you are withdrawing your children to homeschool them. You may want to know your state's laws before you do this, as your school may have questions for you. Be sure to check out HSLDAs guide.
I'm overwhelmed with the thought of homeschooling. Help!
The #1 thing you can do to help in the homeschooling process is to connect with other homeschoolers in your area. Sit down with 2 or 3 veteran homeschoolers, one at a time, get some coffee, and just find out what they do. In the summer of 2020 after Coronavirus hit, we spent time with many families sharing what we do for curriculum and giving recommendations for their kids.
Don't know any homeschoolers? Do a simple Google search: [name of city] "homeschooling" or "homeschool co-op." Or you can use HSLDA's group search to find co-ops near you. And don't forget to check on facebook!
Homeschoolers tend to be a friendly bunch who like to help other homeschoolers!
---
Getting Started: Organizing Your Day

How many hours a day should I spend homeschooling?
This is probably the most common question we get.
In some locations, this is a legal question: some states require hours be logged a certain way. Check out HSLDA for help on this.
Beyond this, however, homeschooling involves a mentality shift. It's important to get out of the government school frame of mind that kids need to be sitting at a desk from X o'clock to Y o'clock.
If your child finishes with the learning activity sooner than expected, that's great!
If your child suddenly gets interested in something they're learning and wants to spend more time researching it online or completing more lessons, that's great!
If you want to plan something fun that dovetails with what your child is learning—a field trip to the zoo, watching online videos about space travel, or building a model of Stonehenge out of LEGOs—that's great!
If you need to run to the grocery store and want to use the opportunity to have your child practice mental math for the items you buy, that's great! Learning on the go is a great way to teach.
It's also important to remember: homeschooling involves a lot less wasted time. Children in traditional learning environments often spend a good part of their day moving from class to class or waiting for others around them to finish their work so the whole class can move on. If your child finishes their stuff before their public school friends, no biggie. This is a bonus of homeschooling!
I have several kids at different grade levels? How do I teach more than one child at once? How do I create a routine that works for everyone?
This is the second-most common question we get.
First, get any ideas out of your mind that homeschooling looks like the one-room schoolhouse—with you, the pioneer woman, crafting lessons to accommodate both your Kindergartener and your high schooler at the same time.
Instead, see your homeschooling day as a balance between one-on-one attention and independent learning. Certain subjects, especially when teaching kids in younger grades, will need your one-on-one attention. With other subjects and other students you can turn them loose to learn on their own.
What's the trick? Finding good curriculum (many of which do the teaching for you), and some trial-and-error. But this articles gives several strategies you can use to keep you sane when homeschooling multiple kids.
How do I plan a typical "homeschool day"? Where do I even start?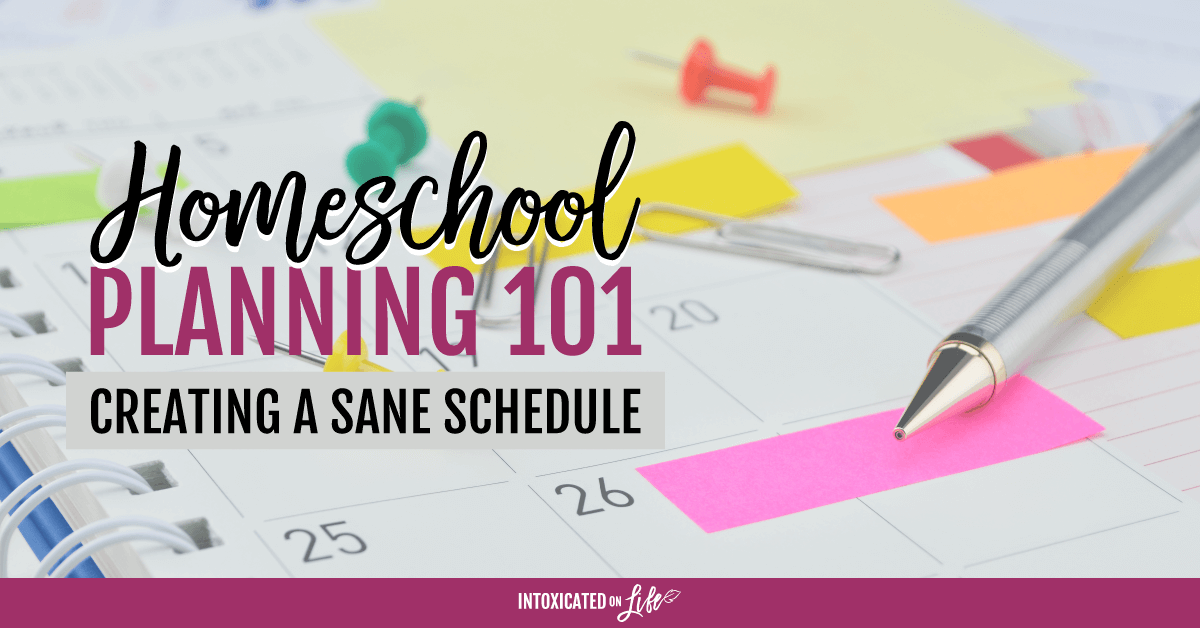 It starts with setting some realistic goals for yourself and your family. If you plan on homeschooling for at least a couple years, this means nailing down your "style" or approach to education, figuring out some good longterm goals for your kids, and breaking those down into short-term goals for the school year.
Then, it's about using those goals to create a sane schedule for yourself. (Follow that link to get some free printables to help you with this.)
How do I keep my toddler occupied?
There are many ways you can keep your toddlers occupied without just shoving Disney+ in their faces.
I have a part/full-time job. How do I juggle school with work?
How you juggle your schedule is based a lot on your specific situation, but rest assured: families all over the world make it work. Some strategies people use are…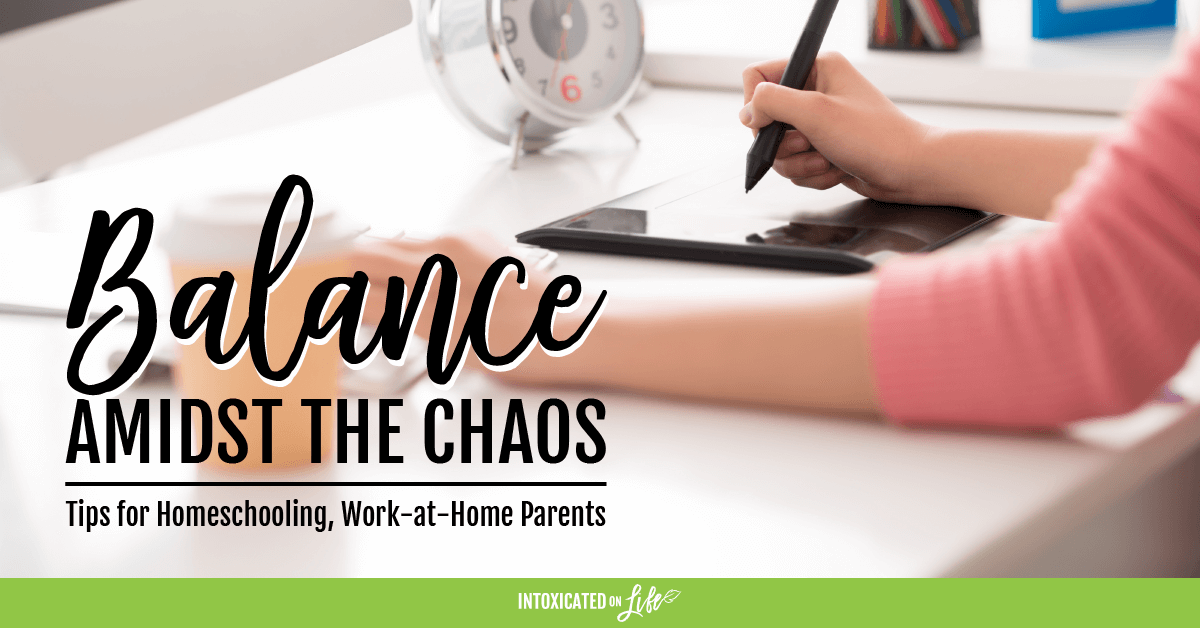 Ask for an adjustment of your work schedule.
Ask about opportunities to work from home.
Involve both parents in the education process.
Involve grandparents in the education process.
Involve older, responsible siblings in the education process.
If you're a work-from-home parent like we are, be sure to check out these strategies we use to help us stay sane!
---
Well-Rounded Educational Experiences

How do I keep my kids excited about learning—especially with subjects they don't love?
When moving from primary school (like elementary ages) to the higher grades, it's important to consider "interest-based learning." In short, this means knowing your kids and asking them for input on what they learn and what curricula they prefer.
Another huge benefit of homeschooling is you can plan field trips whenever they fit into your schedule to really make learning come alive!
How do I teach electives and extracurriculars (music, sports, art, etc.)?
"Homeschooling" is something of a misnomer. Homeschooling is not about keeping your kids home as much as its about being the one in control of their education—and that means you can involve them in lots of out-of-the-home extracurriculars.
How do I find social groups for my child?
A lack of socialization is one of those common objections to homeschooling. The good news is, homeschoolers find many ways to socialize.
Concerned about social distancing? There are still plenty of social activities you can organize for younger kids.
How do I find co-ops in my area?
You can use HSLDA's group search to find co-ops near you, be sure to ask friends you know who homeschool, search on Google for your state homeschool associate (they often have a list), and use Facebook to search for homeschool groups in your area.
How do I include faith in all we teach?
The key here is finding great curricula. (Many of our own recommendations below will help in this area.)
---
Teaching Your Kids Well
I don't want to hold my kids hands through everything. How can they become more independent?
Raising independent learners is one of the primary goals of homeschooling (well, one of the primary goals of all schooling). You want to train your student to have both the self-motivation and the skills to pursue their own studies.
This is a process, for sure. So follow these 8 steps over the years as you educate them.
How do I know if I'm "doing enough," hitting educational milestones at the correct times without over-planning?
(1) Know if your state has specific standards. That's a good place to start.
(2) Follow a curriculum. When you purchase a full-year curriculum, generally it contains everything your child needs for that subject in the span of a year.
(3) Tweak as you go. You'll be able to tell if you need to go a little faster or a little slower as your child moves along. (And here's the cool thing: going faster or slower is allowed in homeschooling.)
(4) Consider standardized testing. This isn't for every homeschooler, but for parents who are struggling to be confident their kids are learning, completing a standardized test each year can give you the reassurance you need.
I want to homeschool for free/very cheap. Is that possible?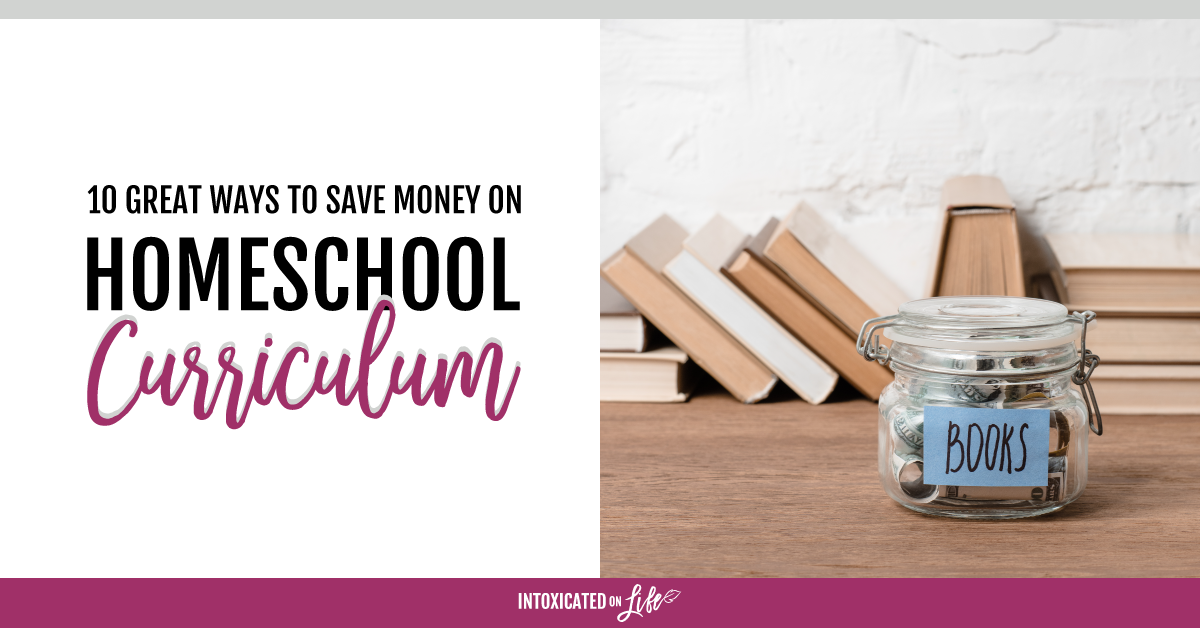 Yes! You can read 10 ways to save money on homeschool curriculum. You can also check out Easy Peasy All-in-One Homeschool (we've not used it, but know people who have).
How do I find good curricula for every subject? There are so many options!
There are many options out there, yes. Most homeschool curriculum providers do offer online samples and many offer money-back guarantees if it's just not working out. Be sure to look for previews of courses and curriculum when you're perusing on websites.
The best way to find good curricula is to talk to veteran homeschoolers in your area. Most homeschoolers are willing to let you check out their curriculum so you can see it before you buy. Or you can take some of our recommendations and try them out. On this page we have reviews of curriculum our family has used organized by subject + complete curriculum guides showing what our curriculum choices for our kids for specific grades.
Use your best judgement, but don't let indecision dissuade you. Just start somewhere. If you need to switch curricula midstream, there's nothing wrong with that (we've had to do that before).
---
Educational Struggles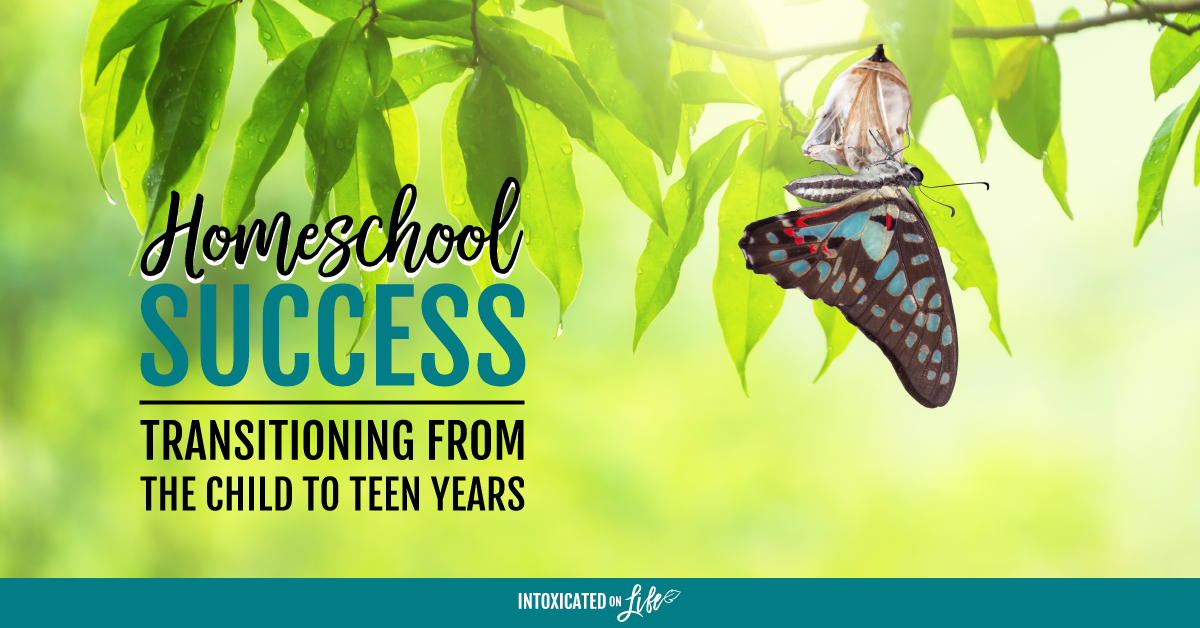 I don't feel like I'm qualified to be a teacher? How do I teach [subject] when I'm not great at that subject?
As you get into the older grades, think of yourself less as a teacher and more as a curriculum herder. Your job is to facilitate the environment and resources ideal for their education, not be the "expert." The good news is, as a homeschooler, you can give your children access to the best books, expose them to the best teachers, and provide the best resources in the world.
My kids don't really respect me as "teacher." What should I do?
Bear in mind: this is a parenting issue, not a homeschooling issue, but there are many things you can keep in mind to address this.
My kids do NOT want to be homeschooled? How do I keep them from hating this decision?
Often children have just one or two things in mind that make them dread homeschooling—either a perception about homeschooling or a perception about what they will be missing not being at school. Talk to your child to find out what those perceptions are, and then work out some kind of compromise that helps to prove where those perceptions are wrong.
How can I challenge my child without him/her just giving up—or without constant fights?
This is really a child training issue as much as a homeschooling issue. First and foremost, it's important in these situations to talk about these things with your child not just in the heat of the moment. In the calm moments of the day, talk about how you want them to succeed academically because of the blessings it will bring them in life, and then talk about strategies they can use to overcome specific academic struggles—saying that you are going to be with them 100% of the way.
As you talk through these issues, remember that you'll often encounter specific character problems in your kids—no surprise there. For some kids, it's laziness. For others, it's sloppy work. For some, they struggle with being emotionally impulsive. For others, they are argumentative. When these rear their ugly head, it's good to have a biblical parenting strategy to help you.
How do I keep my cool and love my kids through their learning failures?
Homeschooling isn't always easy, but it is rewarding—and not just because your kids get a great education but because it reveals weaknesses in us as parents.
"How do I keep my cool" is really a parenting question more than it is a homeschooling question, that's why it's important to get to the heart of our own anger and frustration with our kids.
---
Special Needs
How do I continue to educate my special needs child?
(1) Remember: homeschooling is not about cutting yourself off from valuable educational resources that have worked for your child. Homeschooling is about being the one in control of your child's learning environment. So, if your child has benefited from certain school counselors, speech therapists, or individualized educational programs, talk to your school about continuing to use those things. Many states still offer these services to homeschoolers.
(2) There's never been more resources available for kids with special needs. You can check out some of the great resources recommended by Time 4 Learning and Homeschool.com.
Do you know of any good resources for hearing impaired students?
A2Z Homeschooling has some resources for homeschooling hard of hearing or deaf children.
---
Curricula Recommendations: Preschool
What meaningful learning can my preschooler do at home?
It's very simple to plan educational activities for your child—even on a shoestring budget.
One really easy one is using Wikki sticks (follow the link for some printables).
---
Curricula Recommendations: Elementary Years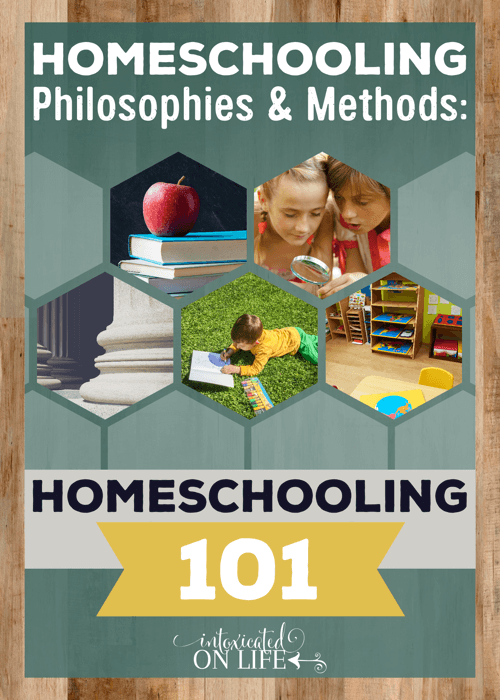 One of the first steps of choosing curriculum whether it's for elementary or middle school or high school is understanding the various homeschool philosophies and methods.
How do I teach my child to read?
For very young children (Kindergarten and 1st grade), reading aloud to them is perhaps one of the best things you can do for their education.
There's no easy way to "outsource" teaching a child to read. It's an all-hands-on-deck sort of subject. We've used a couple different things with our buys, but current favorite curriculum for this subject is also very easy to use: All About Reading.
How do I teach grammar?
For an easy, daily workbook that teaches grammar, we recommend Fix It! Grammar. You'll like this: it's not about diagramming sentences; it's just about "applied grammar"—spotting grammar mistakes and fixing them.
How do I teach my child math?
There are many good curricula out there to teach your child math, but if you want something simple, easy to implement, and relatively hands-off for you, Teaching Textbooks is the way to go. (This is good for 3rd grade math up through pre-calculus.)
As a supplement we've always found Times Tales to be a great way to learn multiplication and division facts.
We've also used CLE Math and Saxon math. Some of our kids have done better with one math curriculum over the other.
How do I teach my child handwriting?
The simplest way to teach and improve handwriting is simply to give your child daily practice in doing it. This is called copywork. Usually a handwriting workbook can do the trick (like our Write Through the Bible series).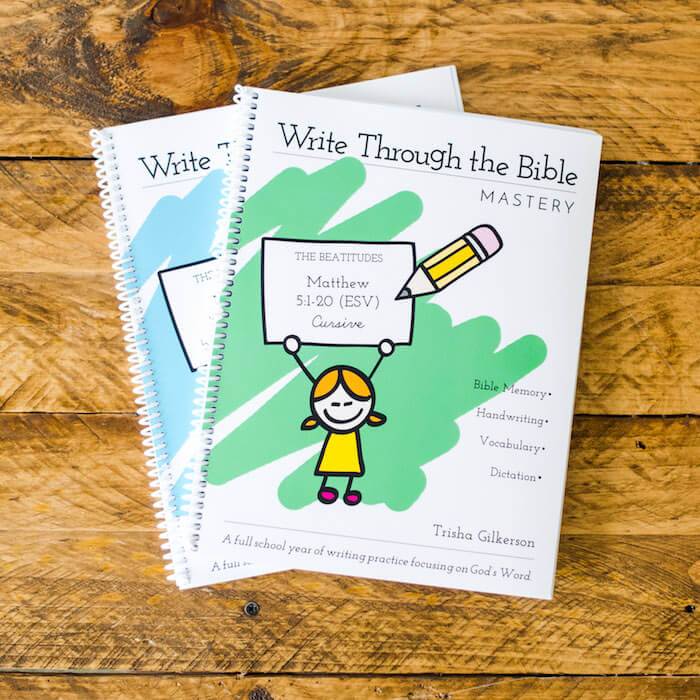 Handwriting practice can be incorporated into nearly any subject as well. Just ask your child to copy on appropriate handwriting paper several sentences or a paragraph from a book they are reading.
You may need to help them along the way with some important tips as well (as well as some tips for cursive.)
How do I teach my child spelling?
We recommend using All About Spelling for younger kids, and Phonetic Zoo for kids who are a little farther along.
How do I teach my child science?
There are many good science programs out there, but we've created a couple of our own: Experience Astronomy and Experience Biology. We make it super easy for parents and have elementary, middle school, and high school programs.
How do I teach my child history?
If you're willing to shell out a little money, the self-paced online history courses from Veritas Press have been great for our family (and don't require any hand-holding). They integrate biblical events alongside world history in a way that's entertaining for kids.
Where can I find good STEM or STEAM projects for my child to do?
STEM stands for science, technology, engineering, and mathematics. STEAM stands for science, technology, engineering, arts, and mathematics. These approaches are about using hands-on experiences to teach children the important concepts.
Here's a little secret: the same websites teachers use to find these projects are websites you can use as well: PBS Kids, Teachers Pay Teachers, EiE, Wabisabi Learning, STEAM Portal, Resilient Educator, Microsoft, Teach Engineering, and Because Learning.
Best of all: a good curriculum will probably include some STEM or STEAM activities.
---
Curricula Recommendations: Middle/High School Years
One of the first steps of choosing curriculum whether it's for elementary or middle school or high school is understanding the various homeschool philosophies and methods.
How do I teach my older child math?
There are many good curricula out there to teach your child math, but if you want something simple, easy to implement, and relatively hands-off for you, Teaching Textbooks is the way to go. (This is good for 3rd-grade math up through pre-calculus.)
We've also used CLE Math, Shormann Math, and Saxon for our older kids. Some of our kids have done better with one math curriculum over the other.
How do I teach my older child science?
We've known many parents who ditched homeschooling primarily because they were concerned about providing their kids a robust enough science education in the upper levels of school. This shouldn't dissuade anyone from homeschooling. You can provide your kids a science education as good as (or better than) public schools. Here's some tips for parents with older kids.
There are many good curricula out there, but you can check out our courses for junior high and high school: Experience Astronomy and Experience Biology.
How do I teach my older child good literature and history?
We've used Veritas Press' self-paced Omnibus from 7th grade onward. If you're willing to shell out some money, this course combines history, literature, and theology in one very robust course—you don't have to be the expert!
---
Record Keeping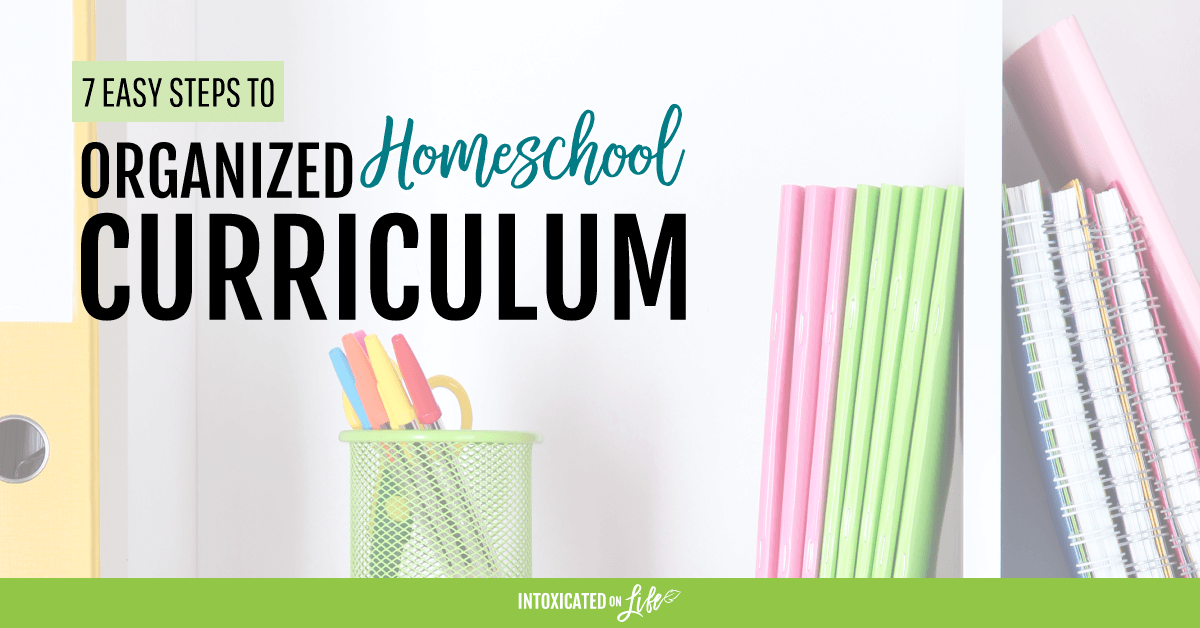 Should I log hours? Grades? How do I do that?
It's important to know what your state requires. Some states require rigorous record-keeping. Others require next to nothing. Check out HSLDA to make sure.
Some homeschoolers use specific systems like Applecore, Homeschool Minder, Homeschool Tracker, or My School Year. Others simply keep a traditional gradebook.
If you're going to homeschool for a couple years or more, you will also probably want to think about exactly how you're going to organize your materials and records.
How do I grade my child fairly?
First, follow the curriculum you're using, and second, follow your gut. Often curricula will supply grading rubrics for you. Furthermore: you know when your child is putting forth effort and when they are slacking off. Be honest and give the grade that makes sense for the work they produced.
How do I create a high school transcript?
HSLDA has a transcript service you can use. You could also use Transcript Pro, or get some free templates from The Homeschool Mom.