Having a Mexican fiesta and need to kick up the wow and yum factor a little bit? Might I suggest you make homemade salsa? Fabulous homemade salsa is so ridiculously easy to make, and so delicious, you'll never want to use store-bought salsa again!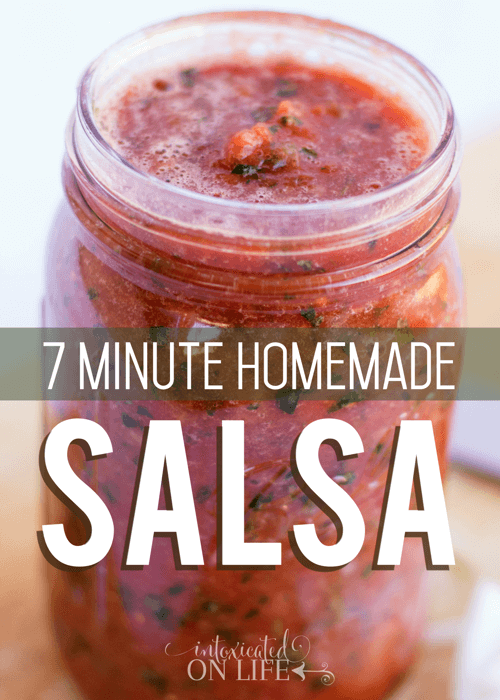 Jarred salsa is definitely convenient, and there are even organic options available. But there's nothing like the flavor of homemade salsa, especially if you use fresh ingredients (better yet if you have home-grown vegetables!). Plus, when you make your own salsa it's infinitely customizable, since you can adjust the ingredients and amounts to exactly suit your taste and your family's.
Do you love spicy salsa and your kids can't handle it? Make half a batch with jalapenos and the other half without. Or, remove the seeds and white veins from inside the jalapenos to reduce the heat considerably. Does your spouse think cilantro tastes like soap? (Which is a thing, apparently!) Leave out the cilantro and use parsley, oregano, or your favorite herb instead.
Try roasting or grilling your veggies first for another layer of flavor. Red or Vidalia onions instead of white would be another yummy flavor swap.
Who knows, maybe you'll develop a salsa your family loves so much you can dub it your House Recipe (just remember to write down what you did so you can replicate it)!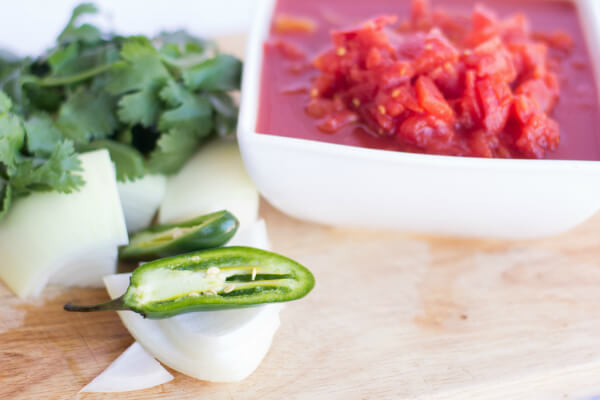 Writing this post made me hungry for Mexican food (if you know me, you know that's not hard to do)! This salsa is so easy, you can whip it up in just 7 minutes. Just do it. You'll be so glad you took the extra 7 minutes to do that instead of opening a jar.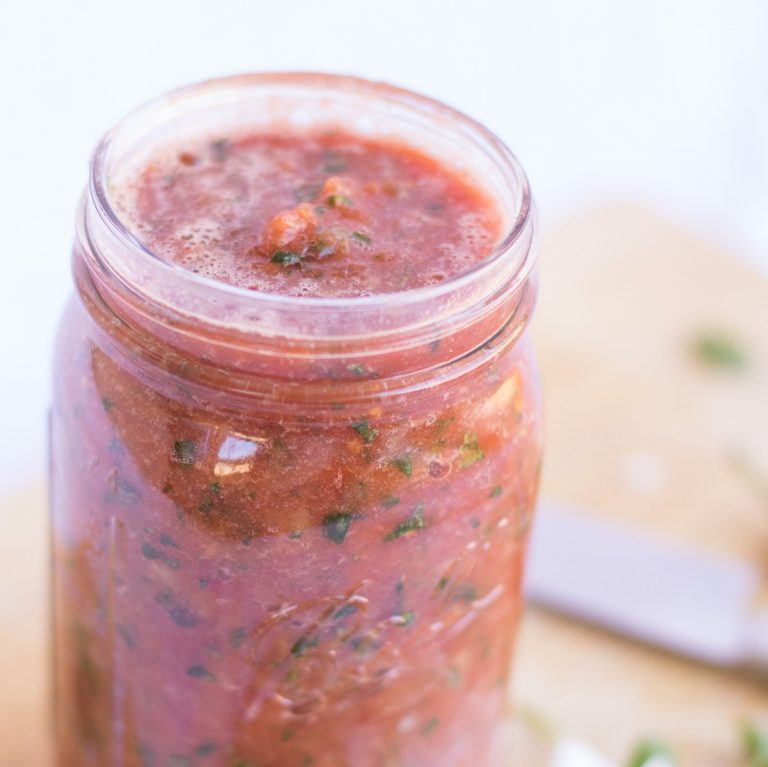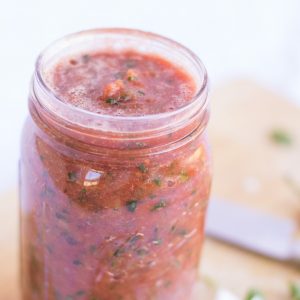 Print
Homemade Salsa Recipe
This healthy, homemade salsa is quick and easy to make with just a few simple ingredients. It's sure to hit the spot for when you have a craving for Mexican food.
Ingredients
Jalapenos

Onion

Cilantro

Salt

Garlic

optional
Instructions
Put the jalapenos, onions, and cilantro in the food processor and finely chop. Add the rest of the ingredients and whiz around in the food processor to mix.
Notes
You'll notice I don't have amounts on any of the ingredients. There are a few reasons for this. 1) Some jalapenos are super hot and some hardly have any heat. Start off with one and if it needs more heat add some more. If it's too hot, then add more tomatoes to cut the heat. 2) There is really no right amount as far as ingredients go. Taste it; if it isn't quite right add some more of something else.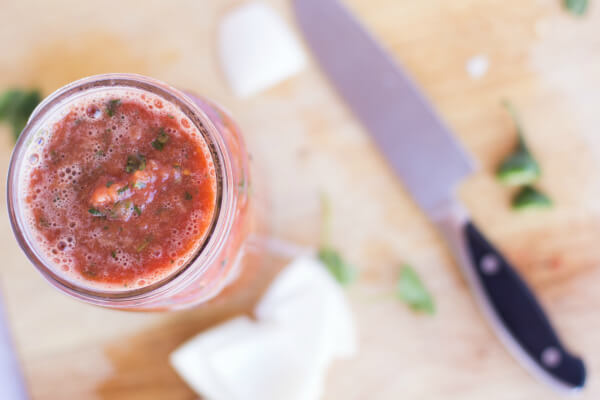 This salsa would be delightful with any of these other Mexican-inspired recipes: