Having a mexican fiesta and need to kick up the wow and yum factor a little bit? Might I suggest homemade salsa. Making fabulous homemade salsa is so ridiculously easy and tasty you'll never want to use store-bought salsa again.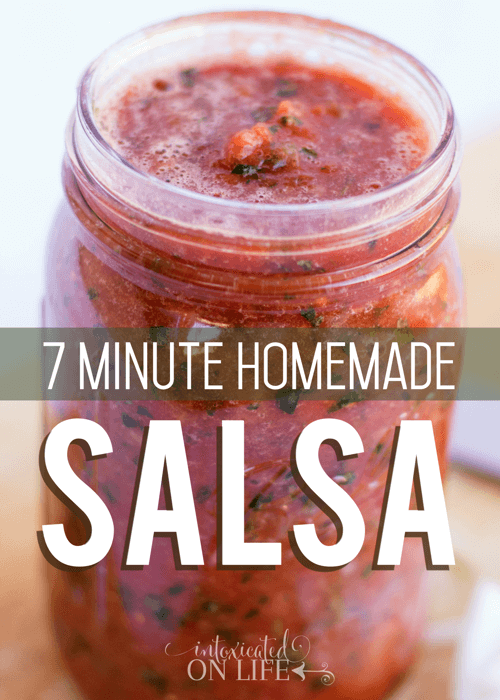 Writing this post made me hungry for Mexican food (if you know me, you know that's not hard to do)! This salsa is so easy, you can whip it up in just 7 minutes. Just do it. You'll be so glad you took the extra 7 minutes to do that instead of opening a jar.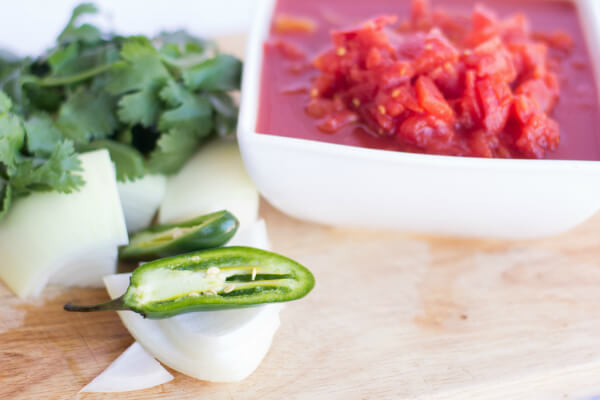 Homemade Salsa Recipe
Ingredients
Jalapenos

Onion

Cilantro

Salt

Garlic

optional
Instructions
Put your jalapenos, onions, and cilantro in the food processor and finely chop. Add the rest of your ingredients and whiz around in your food processor to mix.
Notes
You'll notice I don't have amounts on any of the ingredients. There are a few reasons for this. 1) Some jalapenos are super hot and some hardly have any heat. Start off with one and if it needs more heat add some more. If it's too hot, then add more tomatoes to cut the heat. 2) There is really no right amount as far as ingredients go. Taste it, if it isn't quite right add some more of something else.